Will An EPL Streaming Service Devalue Domestic Rights?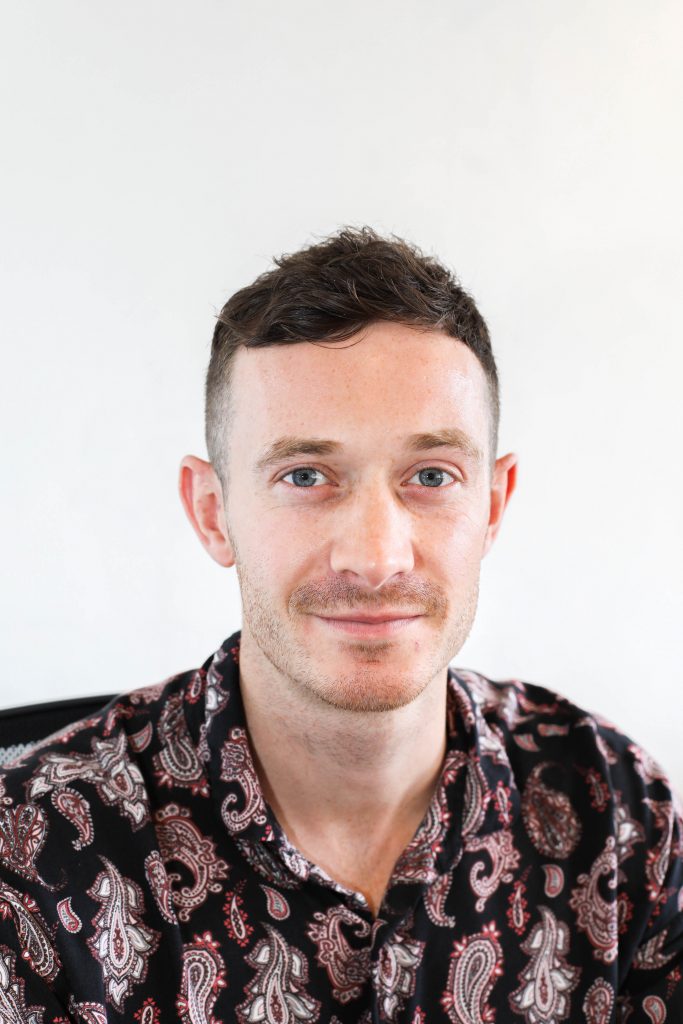 Following the English Premier League (EPL) announcing in November its plans to launch its own streaming service for the next rights cycle (2022-2025), the Sunday Times reported that the EPL is coming close to launching.
The EPL had planned to test its streaming service in Singapore earlier this year when it opened an office in January, only to pull out of the project, opting to sell back television rights to Singtel through 2022.
EPL launching a standalone subscription-video-on-demand (SVOD) service will send chills down the spines of traditional broadcasters. Sky, which for years has justified its substantial subscription price through leveraging its majority share coverage of the EPL to entice and retain subscribers, will lose one of its major USPs- namely exclusivity.
Scoring revenue or assisting customers?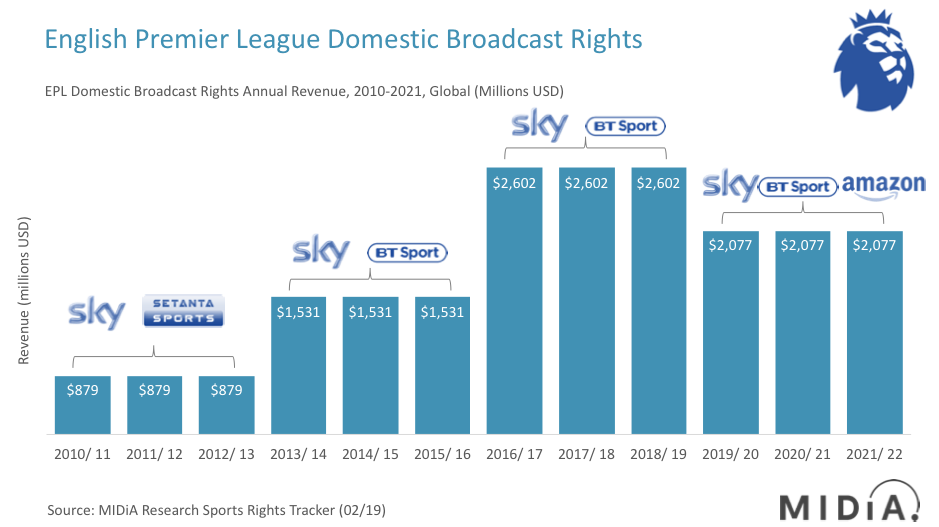 The latest rights cycle showcased the EPL had reached its ceiling for domestic rights, decreasing 13.2% from £5.1 billion for 2016-2019 to £4.6 billion for 2019-2021. This was highlighted by the two packages the EPL failed to auction off, resulting in Amazon and BT acquiring more digitally tailored packages at a considerable discount.
Allowing domestic rights to be held by more providers only fragmented the landscape further, at the expense of consumers. A football fan wanting to watch all the available EPL matches would have to subscribe to the three different video services costing a combined £860 a year for full access- contrast this to a UK Netflix subscription costing as little as £71.88 per year.
Although it is possible a standalone EPL service could eventually negate the need to subscribe to any of these services entirely, it is highly unlikely the league would walk away from billions generated in broadcasting deals to revert to a purely subscription model. It is important to know the shortfall from the previous domestic rights deal is expected to be offset from an increase in international rights over the next three years, up from £3 billion it generated from the 2016-2019 seasons.
Removing exclusivity would dramatically reduce the value for domestic and international rights.
If the EPL's streaming service planned to stream the same live fixtures that broadcasters currently pay for, it would render these rights far less attractive come the next rights cycle, likely to cost the EPL millions in revenue. Exclusivity therefore remains key.
EPL's plans were supported by former Crystal Palace chairman Simon Jordan, who told talkSPORT last week:
"In my view, the Premier League has the opportunity to become a broadcaster in its own right and dwarf the revenues it currently gets"…"If you had 100 million subscribers on 'Premier League TV' like with Netflix at UK£8 a month, you'd be bringing in UK£10 billion a year, not UK£8.7 billion every three years like the current deal does."
To put the 100 million figure into perspective- Sky, the leading traditional pay-TV service in the UK, has approximately 10 million subscribers, expected to be overtaken by Netflix who had 9.8 million UK subscribers as of Q4 2018 (Source MIDiA Research.)
According to MIDiA Research's Q4 survey, 33% of UK Netflix subscribers also subscribe to Sky, which reduces the addressable audience for the EPL even further.
These two services show a ceiling that an EPL streaming service could hope to attract domestically. Eleven Sports illustrates how difficult it is to acquire subscribers for foreign rights with only 50,000 subscribers signing up when it had the exclusive UK rights for Serie A and La Liga.
This unveils a 'pragmatism-gap' of 10:100 million for what is the likely peak addressable audience for the EPL's streaming service (even once it is established), and what is not.
While SVOD subscriptions surpassed traditional pay-TV subscriptions in Q1 2018, even with consumers migrating online, broadcasters ESPN and Sky have avoided cannibalising their linear offering by restricting the amount of content available via their SVOD services, ESPN+ and Now TV respectively. ESPN+, with all its content has only enticed 0.6% of the entire US population onto its platform, illustrating just how difficult it is to attract a mass audience in this digital landscape, even with a compelling value proposition.
Attracting a sufficient enough subscriber base while replacing the need for broadcast rights deals is not happening anytime soon. The EPL needs to  look to becoming an additive service, distributing a portion of these games during the next rights cycle that broadcasters cannot bid for, i.e. the fixtures that fall into the 3pm blackout. This would offer a unique opportunity to experiment with live streaming while avoiding strategically crippling yet still lucrative broadcast relationships, thereby increasing its global awareness in case it truly does seek to become a future one-stop global shop for EPL content.
If the EPL goes ahead with its own streaming service, it would be following UEFA, planning to launch its own SVOD service in the next six months. The future of sports broadcasting is braced for significant disruption irrespective of the EPL decision, but this decision could just make things a whole lot more complicated.
Trending