Innovation via Free-to-air Highlights Missed Opportunity to date for the EPL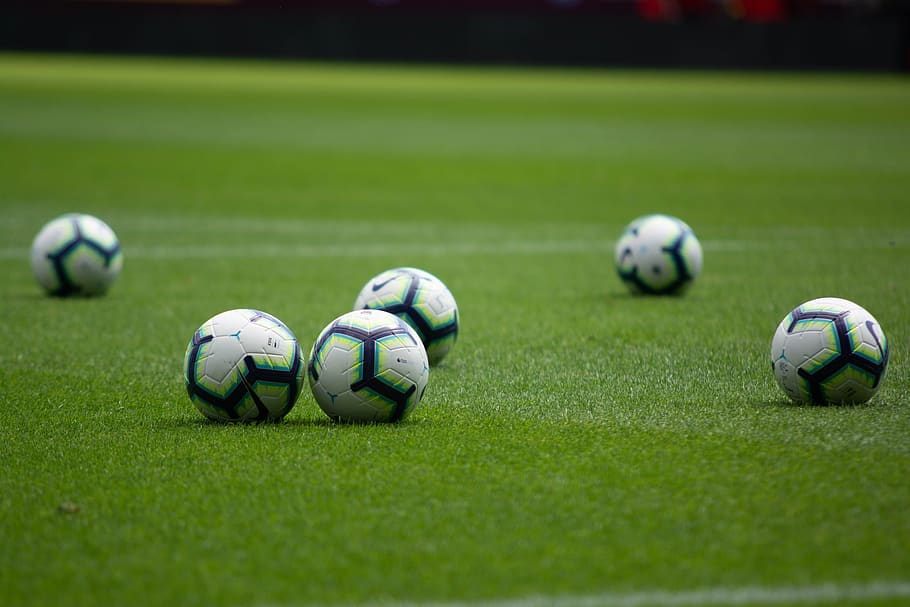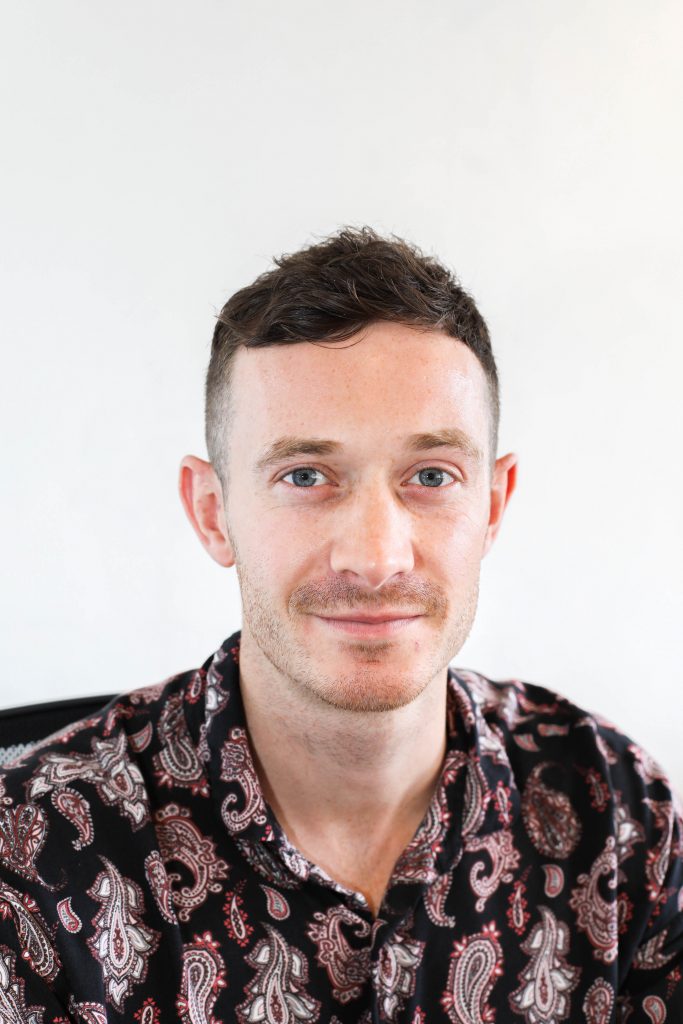 Following live sports' hiatus due to the coronavirus pandemic, the English Premier League (EPL) saw two of the top three most-watched matches in league history occur last weekend.
The previous record of 4.04 million viewers for the Manchester derby in 2012 broadcast on Sky was finally eclipsed, with Liverpool's Merseyside derby at Everton's Goodison Park attracting 5.5 million viewers. The stalemate 'Geisterspiele' (ghost game) was the headline fixture upon the league's return considering Liverpool could have mathematically wrapped up its first ever EPL title (should Man City have lost last week to Arsenal), but also due to it being available free-to-air (FTA) on Sky's Pick channel. Of the 5.5 million, Pick contributed 1.9 million to the record setting audience.
This followed Saturday's landmark fixture, with the BBC airing its first ever live EPL game featureing Crystal Palace and Bournemouth. The BBC had a 3.9 million peak viewership, ranking it third for EPL's most-watched games. Whether the EPL wants to believe it or not, broadcasting games through FTA channels offers reach in abundance, something paywalled content cannot consistently deliver. With live sports now exposed as a highly-vulnerable asset in light of a global health crisis, distributors will seek to renegotiate future rights deals.
This will inevitably mean that they are less willing to match the lofty valuations that rights holders have become accustomed to. The pendulum is swinging in the favour of reach, presenting digital and FTA services with their best opportunity ever to acquire a substantial share.
Deflategate: Bundesliga provides further evidence that premium sporting rights has peaked
The EPL's first sign of vulnerability occurred when its current rights cycle value saw a 13.2% dip from the $7.8 billion the league received during the 2016-2019 seasons. Earlier this week the Bundesliga illustrated the exponential increase in sporting rights is no more, with a a 5% decline per season for its entire 2021-2025 domestic rights cycle value. Struggling streaming service DAZN increased its share to 106 games, consequently reducing Sky's majority share from 266 games under the current cycle to 200.    
The 5% decline becomes even more significant considering the DLF had managed an 85% increase on the 2013-2017 rights value for its current cycle, further evidence that domestic rights valuations have plateaued.
Can Amazon offer the EPL the world?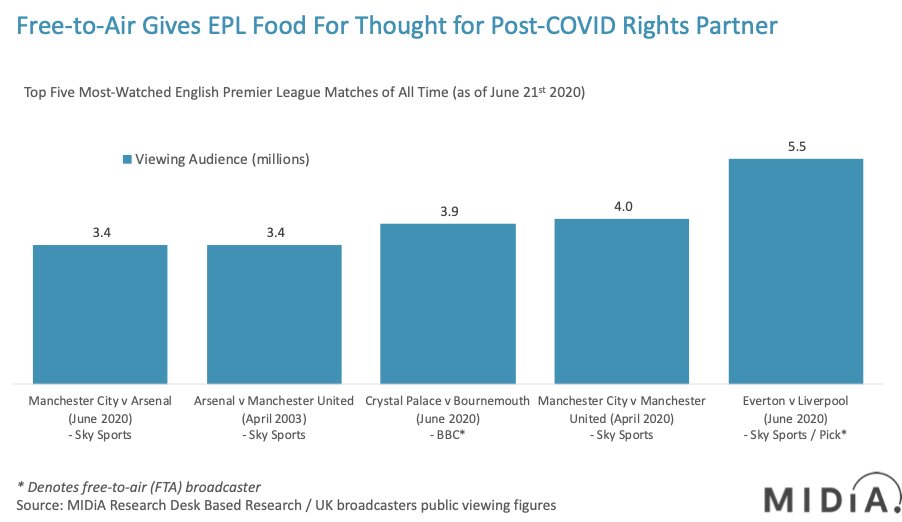 Amazon is set to stream the first of its additional four EPL fixtures live on its Twitch platform on Monday June 29. Therefore we might not only see another new entrant into the EPL's top five most-viewed fixtures, but more importantly see additional engagement from a largely untapped audience demographic.
In Q1 2020, 16-24 year olds accounted for less than 10% of UK consumers who watch live sports on TV (source: MIDiA Research). Considering this same demographic represents over a quarter of Twitch's weekly active users (WAUs), this digital partnership could propel Amazon even higher up the EPL's preferred distributor wish list. This could also prove timely ahead of the EPL's next rights cycle in 2021, when a streaming insurgent could finally displace one of the longstanding pay-TV incumbents.
BT Sport does not disclose its UK subscriber numbers, however following the Bundesliga's return to our screens in May, BT Sport recorded its highest audience in over two months with Borussia Dortmund's 4-0 victory over Schalke peaking at 652,000 viewers. This figure trumped any previous Bundesliga audience amassed in the UK, with 'Der Klassiker' in November (between Bayern Munich and Dortmund) only receiving 93,000 viewers. This peak was simply down to the thirst for live sports following its stoppage during COVID-19 lockdowns, and Bundesliga being the first major European league to return.
With that being said, the EPL currently generates $1.3 billion from BT for packages A & G (32 and 20 games respectively), but only reaches a fraction of the audience. When you consider this figure is six times smaller than what bottom-of-the-table Crystal Palace versus relegation candidates Bournemouth delivered on FTA BBC, albeit a domestic clash, the pressure for the EPL to make a fan-centric decision and opt for reach over revenue can only grow.
Amazon will hope for a record-setting EPL viewing audience, but leveraging the EPL's necessity to focus on building digital engagement beyond its pureplay broadcasting of live matches should be its main priority. Considering Amazon is the league's only distributor that has a truly global and digital footprint, it is best placed to acquire a larger share of the more lucrative rights come crunch time next year.
Trending