DAZN launches globally with advent calendar offering of boxing contests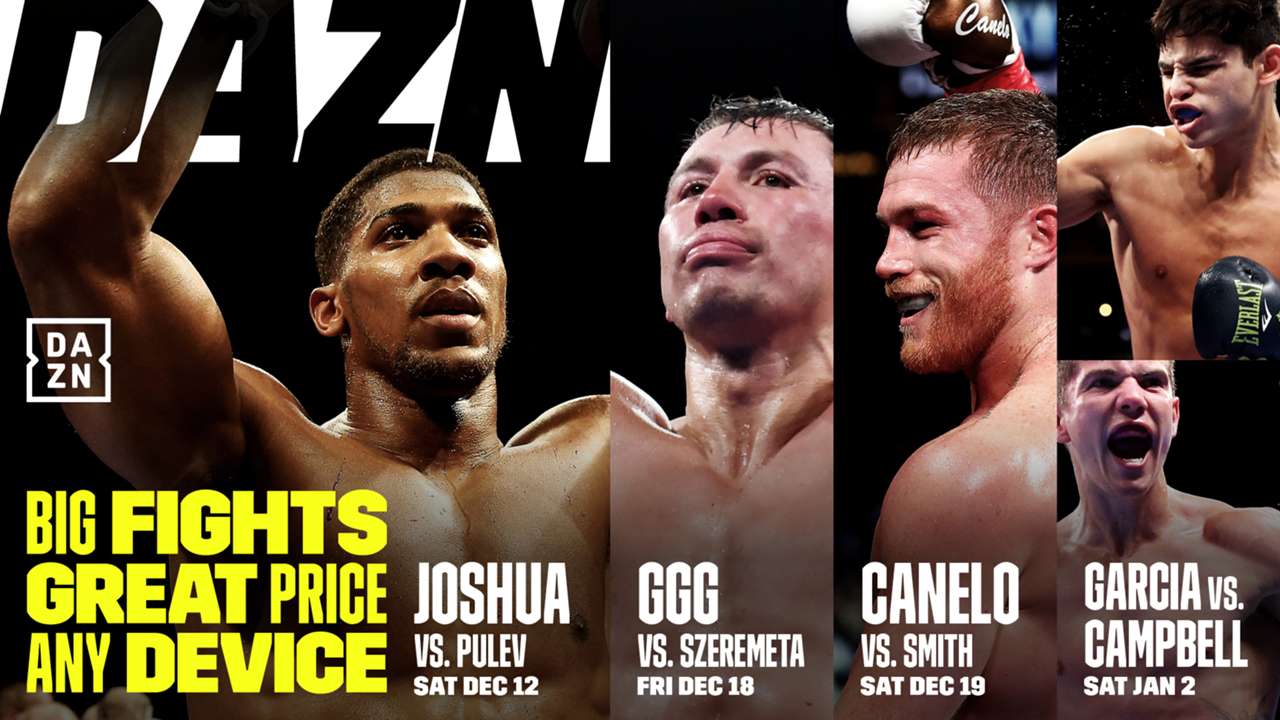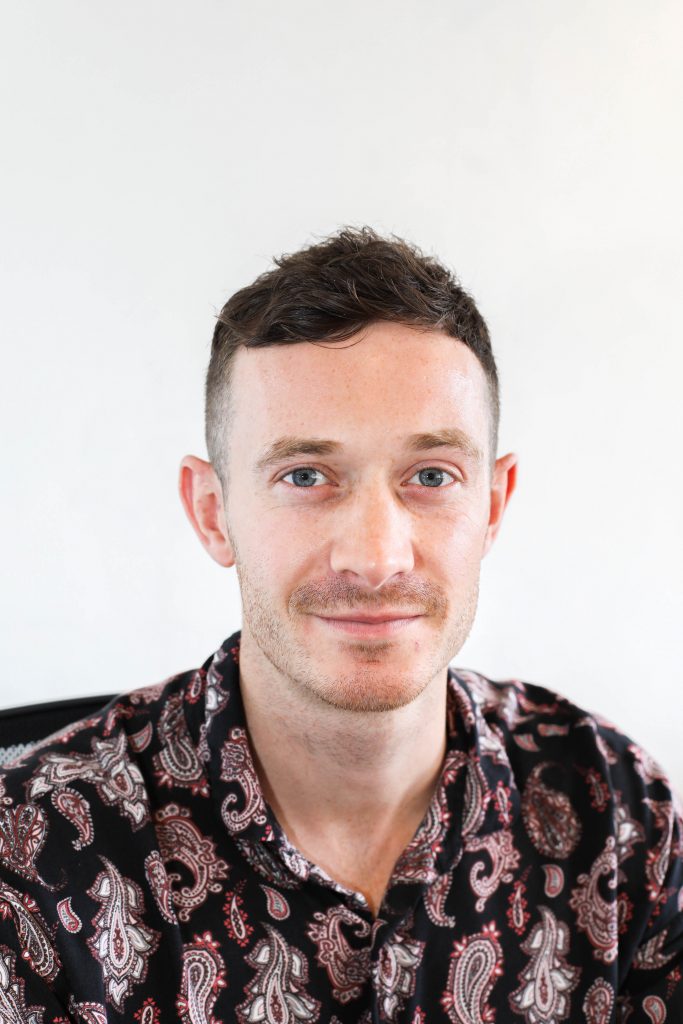 DAZN's global roll out is finally here, following an announcement to launch worldwide (including the UK) back in March. The pandemic-enforced postponement and cancellation of live sports scuppered its original plans to coincide its launch with Canelo Alvarez's world title fight in May.
The Access Industries-owned DAZN is now available for subscription customers in more than 200 countries and territories, pricing its services in these newly launched markets at £1.99 ($2.67) and less per month (initially).
Fight fans will be presented with several high-profile bouts in the lead up to Christmas, first with Billy Joe Saunders' WBO super-middleweight title fight against Martin Murray on December 4. Perhaps the biggest adoption driver this month will be the highly-anticipated heavyweight contest between unified world champion Anthony Joshua and Bulgarian mandatory challenger Kubrat Pulev on December 12.
Unfortunately, its UK and Ireland target audience will not have access to either of these fight nights on DAZN due to existing partnerships, with Sky Sports owning the exclusive UK and Ireland broadcast rights for Matchroom Sport's boxing roster. Fortunately for DAZN, Sky Sport's exclusive deal expires in 2021, coinciding with 'D-Day' for sporting rights. This presents the streaming insurgent with a unique opportunity to leverage its relationship with Matchroom, to become the global broadcast partner for arguably the strongest stable of fighters globally.
DAZN beats the count in re-signing Canelo in time for global launch
In the lead up to Christmas, DAZN's audience, and UK fans, finally have access to some elite spectacles in Gennadiy 'GGG' Golovkin looking to make history on December 18 by recording a 21st defence of the world middleweight crown against Kamil Szeremeta.
Arguably, the biggest coup in DAZN's worldwide gambit was the re-signing of pound-for-pound champion Canelo Álvarez, following an agreement with Golden Boy Promotions and DAZN in November releasing him from his $365 million contract. This followed speculation that Canelo was suing his broadcaster and promoter Oscar De La Hoya for failing to deliver 'adequate' plans for hosting 2020 bouts (inclusive of fans), following his multi-million guaranteed 11-fight contract, signed in 2018.
Álvarez wanted more control of his fights and re-signed with DAZN without Golden Boy Promotions' involvement, just in time for DAZN's global launch and to the benefit of fight fans. Canelo is set to face undefeated champion Callum Smith on December 19, rounding off DAZN's 2020 fight cards.
DAZN looks to drive subscription retention with a January 2ndclash involving the undefeated and Gymshark pin-up Ryan Garcia and British Olympic gold medallist Luke Campbell for the interim lightweight title. Interestingly, DAZN's pricing strategy of £1.99 and less in markets outside of its nine markets of established operations highlights its acknowledgement that domestic rights are key to unlocking audiences. DAZN has now learnt its lessons from entering markets without premium domestic rights. This is illustrated in the price differential between its $19.99 US proposition and £1.99 global market rollout, which harbours a similar rights offering (aside from its NFL RedZone type MLB package).
Given its exclusive access to Matchroom's stable, DAZN's US operation has become a relatively inexpensive pay-per-view (PPV) platform for boxing spectacles compared with traditional pay-TV and cable priced PPV events. MIDIA Research has calculated an average revenue per user (ARPU) figure of $38.3 in 2019 for DAZN in the US. DAZN's mixed subscription/PPV pricing has created an affordable additive service for consumers to opt in and out from, while it builds up its rights portfolio and value proposition and ventures into new international markets.
DAZN does not view its current rights offering (outside of Japan, Germany and Italy) as sufficiently robust for establishing a substitutive sports service. Instead it is monetising its existing rights through revenue diversification, which enables testing the waters for appetite and adoption in new territories and thus identifying key markets for future rights acquisitions.
The pandemic-enforced postponement of live sports hit services reliant on live entertainment hard. Coupled with a subsequent recession, DAZN's pricing is a strategic mechanism to enable consumers to prioritise cost-effective experimentation with its service, through a blend of a basic subscription package and the opportunity to pay more to access enticing contests in a PPV-like format. For DAZN, the value of its distribution partnerships with the communications majors have now been recognised as essential to successfully navigate the current COVID-19 impacted environment while growing its international footprint. A flexible direct-to-consumer (D2C) pricing policy is therefore the logical next move in its global rollout.
2020 has been a year of consolidation for DAZN, shoring up its operations and navigating a pandemic, while awaiting the resumption of post-COVID-19 live sport. At the same time as entering new markets with a competitively priced offering, DAZN is building for its future. It is prioritising bundles and partnerships as an avenue to tap into digital migrants and broaden its total addressable audience with a blend of its over-the-top (OTT) solution, while leveraging pay-TV's current reach. The advantage of bundling with telcos and financial services for DAZN such as Japan Cable and Telecommunications Association, is instant market penetration and driving engagement and brand sentiment while establishing its offering and billing relationships in core markets.
Rather than adopting (or reintroducing) ad-supported tiers – having initially launched without adverts, opting for a flexible pricing structure for its subscriptions is a recession-mitigating opportunity. With this move DAZN has now bought itself more time to 'work the body' until desirable rights become available for tender.
Trending