How Tencent is Successfully Monetising a Messaging App Ecosystem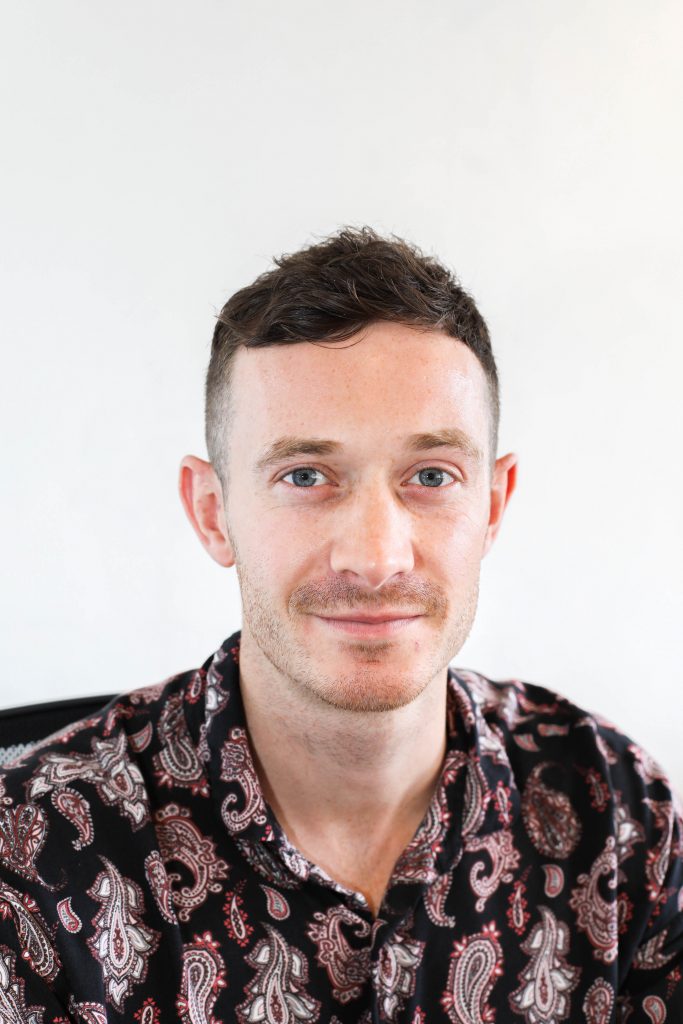 Chinese tech giant Tencent, the company that 12 months ago you probably were not paying attention to, is now the second largest messaging app ecosystem globally, behind Facebook. Tencent is the only company currently monetising its digital consumer base effectively.
Last quarter, Tencent's core messaging app WeChat, surpassed one billion monthly active users (MAU), reaching 1,040 million users. This means that 75% of the entire Chinese population of 1.4 billion is now on WeChat, illustrating just how important Tencent is to the Chinese digital ecosystem. Crucially, Tencent is demonstrating how to monetise the hugely disruptive messaging app ecosystem at a time when other messaging app ecosystems are struggling to effectively monetise their digital consumer base successfully.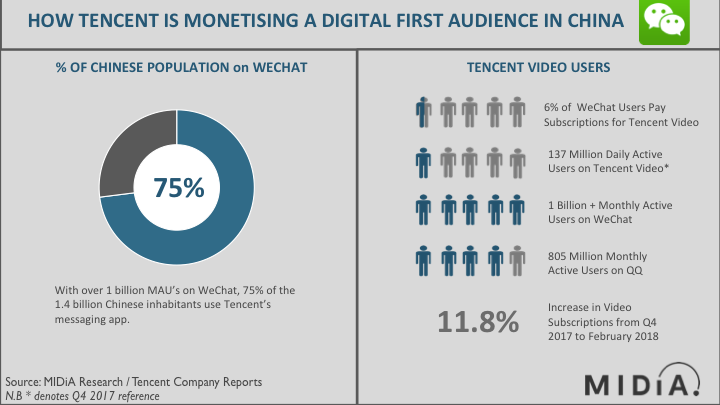 The world has migrated to social platforms, interacting with the digital economy via messaging apps, and Tencent is the only ecosystem, globally, effectively monetising a messaging app audience to scale. Tencent is achieving this through employing a multifaceted strategy focused around its value added services (which includes music video, games and e-books), but also a more recent strategic shift to push in-feed advertising through its social platforms. Tencent is doing this better than anyone else, including Facebook, because it incorporated video and music into its messaging app offering much earlier.
In stark contrast, Facebook, which has the largest global messaging app ecosystem, has witnessed a large portion of its user base migrate off its core platform and onto its messaging apps Instagram, Whatsapp, and Messenger. This poses an existential challenge to its core revenue stream, which is based around targeted advertising to its platform users. As a consequence, Facebook is now belatedly replicating Tencent's formula for success, placing content to the forefront of its messaging app engagement strategy – via music deals with the major labels and through the launch of IGTV on Instagram, to push long-form video directly to the consumer via the messaging app.
Tencent does not break out its video subscription or video advertising revenues every quarter, however Tencent's annual report revealed the Q4 figures for 2016 and 2017. These results showcased the increased contribution from video subscriptions and video advertising to their respective segments (social networks and media advertising revenue), further reinforcing Tencent's intent on better monetising its digital audience.
Tencent is making a real push with video, having boosted its subscriber numbers by 12% in the last quarter, and aggressively investing in new content. Although Tencent will eventually reach a ceiling for video subscriptions domestically, the fact it has 1,040 million users on WeChat, shows there is a lot of scope to increase on the 62.6 million video subscribers it has currently. This video subscriber base is second only to Netflix, showing the strides Tencent has made in content provision. Video subscriptions revenue as a proportion of social networks revenue rose to 14% in Q4 2017, up 6% year-on-year.
Video advertising now accounts for over 66% of all media advertising revenue, due to increased video views (on account of the increased subscriber base), but also the improved ability to creatively embed adverts into Tencent's original content. This illustrates a pioneering initiative from Tencent to effectively address the advertiser's difficulty of reaching valuable users behind pay-walls.
Aside from video advertising, last month, Tencent, through an update on its WeChat app, revealed an augmented shift in its previous strategy, planning to increase the contribution of advertising to overall revenue. Tencent on an official WeChat account introduced articles set up by individuals and businesses, to push content directly to the millions of WeChat followers. This, coupled with Tencent's experimental integration of in-feed advertising into its original content, should further monetise WeChat's large consumer base.
Tencent, the second largest messaging app ecosystem in the world has set the standard that western companies need to follow. Currently, it is the only messaging app successfully monetising its digital audience at scale. In doing so in an emerging market, it illustrates one way for those outside of China to stay ahead of the curve and address the next billion users to come online. Media content players need to pay attention to what Tencent is doing, as it is offering a glimpse of how media monetisation strategy is evolving in a messaging app-centric world
Trending