Wanda Sports Group's financials highlight long-term impact of live hiatus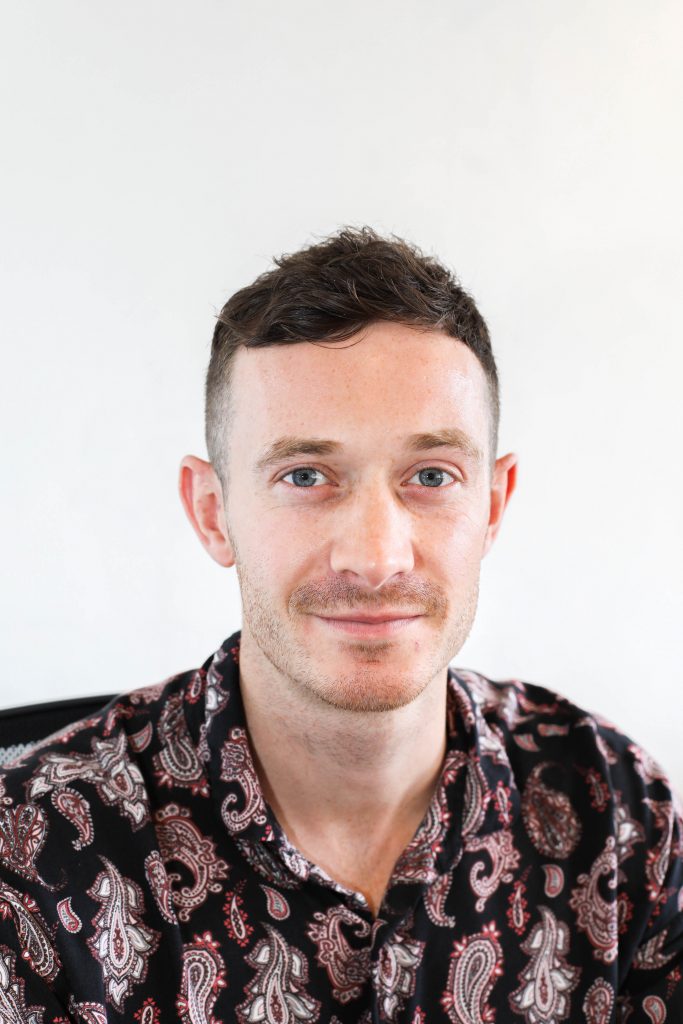 Wanda Sports Group's (WSG) Q2 financials highlight a significant decline in revenues on account of "the broad effects of COVID-19 mitigation efforts". WSG reported a second successive quarter of decreasing revenues, following its disappointing Q1 results which saw a 26% year-on-year (YoY) decline attributed to losses within the Chinese company's spectator sports and mass participation divisions.
COVID-19's impact on a leading global sports event media and marketing platform so reliant on live sports was always going to be negative. WSG's Q2 earnings however, exposed just how vulnerable sporting organisations are during global pandemics, and with a global recession and second wave of the virus pending, things could go from bad to worse.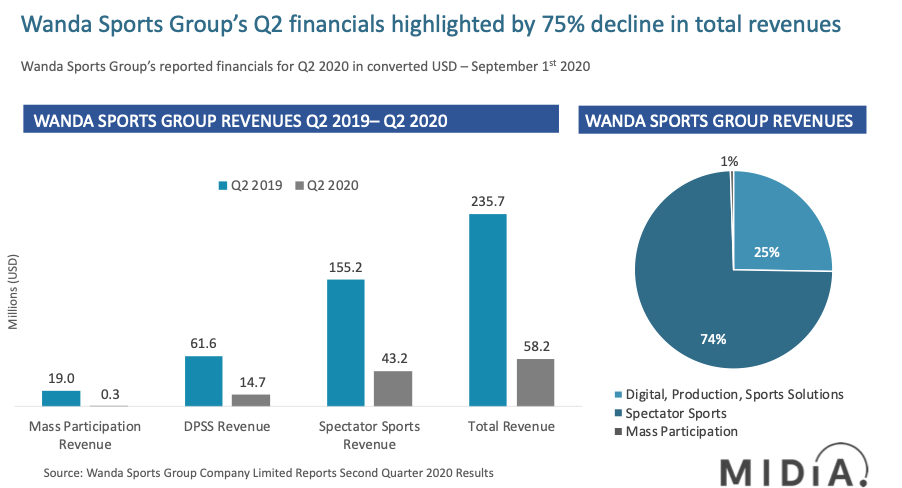 Earlier this week on Tuesday, WSG reported Q2 total revenues of €51.8 million ($58.2 million), down a staggering 75% YoY. WSG's spectator sports segment, which accounts for 74% of total revenues, declined 72% YoY down to €38.4million ($43.2 million). This decrease was attributed to the cancelation of several events, including May's International Ice Hockey Federation (IIHF)) World Championship in Switzerland for which WSG's Infront Media agency is the exclusive media and marketing partner. The decline was also attributed to the COVID-19-enforced suspension of Italian football events, for which WSG acts as the promoter, producer and organizer.
WSG's Digital, Production, Sports Solutions division (DPSS), which accounts for a quarter of its revenue, declined 76% YoY to €13.1 million ($14.7 million). The decline was attributed to the cyclicality effect, with the Women's FIFA World Cup taking place last summer. The pandemic-enforced postponement of live sports has forced rights holders to build out digital engagement beyond the primary live-broadcasting function. This has spurred innovation with technology to address new consumption habits given that fan attendance following sports return is still prohibited. To that end WSG has developed additional venue advertising via the installation of extra rows of LED boards in place of empty seats in order to provide more visibility and increased exposure for sponsors and advertisers upon the Bundesliga's return, for which Infront's extensive mandate includes the stadium naming rights, main and title sponsorship management, stadium advertising and hospitality management.
Unsurprisingly WGS's Mass Participation division recorded a whopping 98% decline in revenues YoY, down from €16.9 million ($19.0 million) in Q2 2019 to just €0.3 million ($0.3 million). Live sports' hiatus was the sole factor for this revenue haemorrhaging, with the cancellation of all scheduled events significantly impacting the company's profit and loss statement (P&L). The number of held events held fell from 50 in Q2 2019 down to zero for Q2 2020. This segments' contribution to total revenue fell from 8% in Q2 2019 to 1% in Q2 2020 as a result. COVID's impact does not just affect the rights holders and leagues but also the athletes, with the number of gross-paid athletes falling from 225,000 in Q2 2019 to zero in Q2 2020.
WSG generated €34.5 million ($38.8 million) in gross profit in Q2, down 55% YoY, consisting of €29.0 million ($32.7 million) from the Spectator Sports segment (down 48% YoY), €6 million ($6.7 million) from the DPSS division (down 54%) and a €500,000 ($600,000) loss from the Mass Participation operation (down 106%).
Unfortunately it was not only the revenues to take a substantial hit, with implemented cost saving measures resulting in a 13% reduction in WSG's headcount, helping mitigate the company's personnel, travel and administrative costs which declined 28% in Q2 2020.
The company did however report some positive news alongside its disastrous earnings, outlining several marketing contract renewals including agreements between the Infront Agency and the German Ice Hockey Federation, a four-year extension with France's Ligue Football Professional (LFP) and both the Czech Republic and Norwegian Ski Federations. Other news-worthy agreements WSG brokered on behalf of its clients included Top 14 rugby club Stade Toulousain and the Scottish Premier Football League (SPFL).
With the return of fans still uncertain and an embargo on mass groupings preventing the running of mass participation events, WSG will need to weather the storm with the remainder of 2020 looking gloomy. Driving its spectator sports business which accounts for 83% of its current 2020 company revenues must be WSG's main prerogative. Continuing to leverage its digital ecosystem innovation and resources via virtual events and increasing its matchday advertising advancements to navigate these unprecedented economic and environmental circumstances is now paramount for the company.
Trending