How relevant are awards in the age of Spotify Wrapped?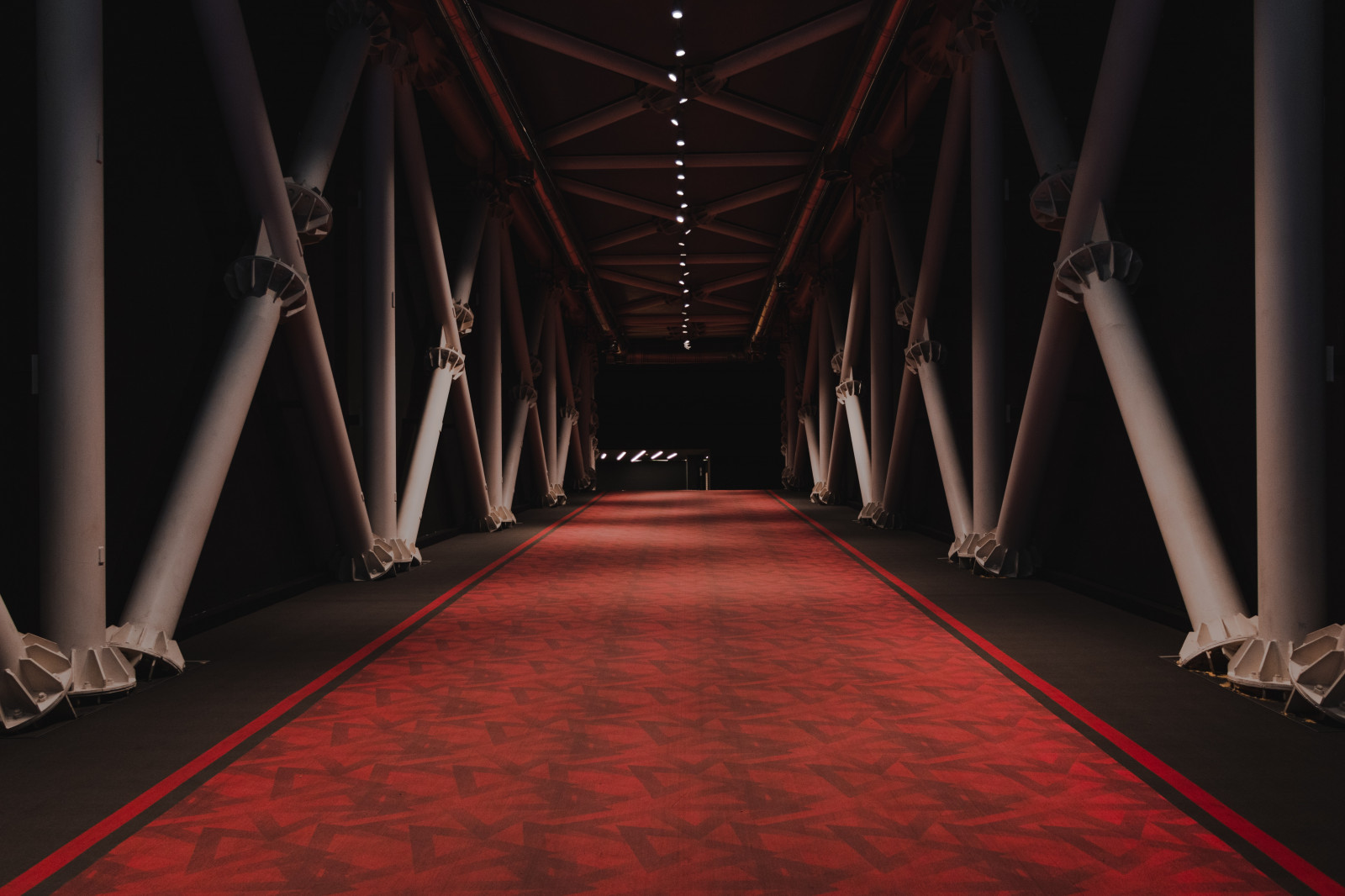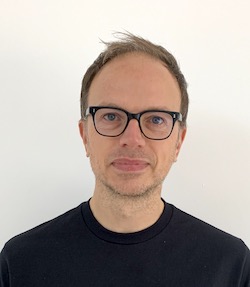 Are awards ceremonies relevant in today's entertainment landscape? The widespread boycott by major movie stars of this year's Golden Globes is more than a temporary protest and will lead to a major period of re-evaluation for award shows in film, music and across all entertainment formats. The issues with the Golden Globes are around its ethical failings. However, every awards brand in the entertainment business today is either in the throes of an identity crisis or mired in controversy. And even if they are not, they are certainly facing existential questions about why they exist. 
One of the overwhelming cultural challenges is that most awards are designed to celebrate mainstream success - to make nominees and winners the talk of the town - yet in the streaming era 'the mainstream' has itself become just another niche. Besides, the office of 2022 has no water cooler around which to discuss water cooler moments. 
Some awards are more about the ceremony (and the televised coverage) than much else. The trouble is that the vast majority of awards shows, from the BRITS to the Grammys to the Baftas and even The Oscars, are seeing declining TV audiences. Yes, some viewing has migrated online, but the content remains designed for broadcast. Over time, the true purpose of the awards themselves seems to have become separated from these glitzy TV shows. Indeed, one week after the awards ceremony, the whole thing is forgotten until next year. The only post-award discussions of any length are about the 'mistakes' or more specifically, the speeches by the award recipients paying tribute to other nominees. In a way, they are right, it's the other nominees that should have won. After all, in such a broad field of global talent who each have their own slice of a global audience, who can say who really deserves to win this or that award? 
That said, for the longest time, awards have been trotted out as a way of benchmarking stars and in particular, distinguishing superstars from the rest of the pack. Whether it be introductions to media interviews or blurb on the sleeves of books, summing-up how many major awards a star has racked up has been an effective shorthand for validating both popularity and talent. More than this though, as entertainment formats have shifted to streaming distribution platforms - awards have also been used as a substitute for 'sales' figures, which don't exist in the streaming world. This is a key opportunity for awards as sales disappear altogether. 
However, as the Golden Globes hits meltdown, The Weeknd eschews The Grammys, and the pandemic continues to put glamorous ceremonies in their place, it looks like the beginning of the end for awards shows. I already argued some of these issues in the context of one of the more controversial music industry award brands - The Rock and Roll Hall of Fame, in a previous post 'How should we celebrate fame in today's music business'. This is a follow up in which things seem to be stacking up against awards culture. 
The challenges
Awards organisers face some very big external issues and more often than not, serious organisational challenges as well. In music especially, the importance of being validated by an awards brand seems to be dwindling fast. I could not help wondering why the BBC Sound Of 2022 poll had chosen to adorn Pink Pantheress, an artist everyone knows already broke herself on TikTok in 2021 (and then subsequently signed to a major label). I'm sure Pink Pantheress will politely accept the accolade with gratitude, but she must wonder how it can possibly influence her 2022 plans in any way at all. 
I've spent a considerable amount of time in 2021 talking to artists and managers about their goals and what's important to them these days, and nobody has ever said they want to win an award. What they want most is recognition from their peers and to win some loyal fans, so that they can think about making a living from music. If recognition is important, artist collectives might be more successful setting up their own recognition schemes. These don't have to be all about glitzy award ceremonies and blanket media coverage. 
Organisationally, it does not look like awards schemes are ahead of the curve, nor good at anticipating or responding to cultural change. In some ways this is understandable, since they are funded at least in part, by the industry establishment - major labels and film studios. They are hampered by complex organisational structures and mired in industry politics. All of which means they are least likely to blaze a trail of innovation. When it comes to strategic decisions, awards organisers are between a rock and a hard place much of the time. This year will be the first year The BRITs has made some categories gender neutral - a move welcomed by some but rejected by just as many. It's in for a rough ride. 
At the same time The BRITS has also introduced four new genre-based awards which may make a rod for its own back, as genre trends in the streaming era become increasingly blurred. Whenever I hear artists discussing genres, it's usually to exclaim they don't belong to one. Even when genres are clear enough to all - heavy metal for example - problems still occur. Way back in 1989 The Grammys awarded the 'Best Hard Rock' category to Jethro Tull, a progressive folk-rock act more than a decade past its peak. The hard rock band of the 80s Metallica, lost out. It was that very occasion that put the Grammys on the back foot in terms of its selection process and over 30 years later it seems as complicated as ever. 
It doesn't help that many of the awards brand organisers seem to have a knack for exercising poor judgement. The Baftas undertook a shake-up in recent years following backlash from black actors and female directors, and then awarded its outstanding British contribution to cinema prize to Noel Clarke in 2021, immediately causing major, avoidable controversy.
Ironically sometimes the best strategy may well be to resist change altogether. Another of the BPIs awards properties in the UK is the artist-respected Mercury Music Prize. The prize has faced questions about relevance as well as its selections (it is run by a panel of highly respected judges including the previous year's winner), mostly because it is tied to the album format at a time when the album's glory days are well and truly gone. Despite mulling potential changes 'The Mercury's' has held onto its values to represent the UK's best album. Since most artists aspire to make albums whether it be their first or their 21st, the decision to stick to its guns is working. The Mercury's is an award prize that celebrates niche and in doing so, can now become more, not less relevant. 
A new role for awards brands?
Many awards shows have been keen to stress their impact on their industries beyond commercial promotion. These are in 'giving back' to the industry in terms of talent development via education and support foundations, or more generalist philanthropy. Long may these activities continue of course but they are a bi-product, whereas a new core purpose seems to be more urgently required. Without a strong core, the extra activities can't be resourced.
The pandemic has gifted the awards brands some breathing space to innovate. By focusing more on the content and its creators and putting their achievements above the glitz and the celebrity, it's possible that the awards brands can become much more relevant content providers and curators. With the art they are designed to celebrate becoming increasingly abundant and commodified by streaming, they have the opportunity to look deeper and provide fans with real insights into the creative processes behind the songs, albums, TV shows and movies. 
Many influential journalists and musicians felt that the 2021 Grammys was the best show ever, with one artist performance after another and not too many trimmings in between. With only nominees in the audience the show had the same intimate feel of an episode of the UK's long-running (popular and only remaining) music TV show Later, With Jools Holland. There was a pleasure in watching artists do their thing for the pleasure of other artists. It's stumbling across accidents like this that may save The Grammys and other awards. A new winning format has been discovered through serendipity and circumstance, but will The Grammys run with it or revert to the old, sprawling show with endless categories and too much pomp and ceremony? Why not produce a podcast too? Something with the care and attention of what The Paris Review or The New Yorker does for the writer community. Indeed, music and movies might look across to the publishing industry and see how some of that category's awards brands are thriving and making a critical difference to the careers of prize winners (the arguments and scandals do go on but seem to be on a smaller scale somehow). 
The Oscars is exceptional, almost
And what about the mother of all award shows, the golden statue herself? The Oscars also had to adapt to COVID in 2021 and in doing so once again attracted mixed reviews. On the one hand, it at last recognised more independent arthouse movies (in the absence of a big field of blockbusters) but on the other hand, the idea to make the digital-first Oscars "more like a movie" fell flat and didn't find a new winning formula like The Grammys did. Indeed, Variety concluded that "Instead, critics are wondering if the Oscars can remain relevant at a time when viewers are abandoning awards shows en masse and the types of films that the Academy tends to recognize are failing to capture the public's imagination". 
Indeed, The Oscars has another big cultural shift to deal with - that of the fragmentation of film releases on streaming platforms. Even though Netflix wants to make 'Oscar winners' (Netflix' official site had a special page dedicated to its 2021 "Oscar collection") there is the creeping issue that streaming platform movies still fall someway short both in hype and in quality compared with the traditional blockbuster release in the cinema age (look at No Time To Die for example). 
Old formats wither on the vine until they die a slow death - something Simon Cowell understood when he called time on the X Factor after 17 years. Awards have become a very large cog in the marketing wheel for the major entertainment categories. Should they continue to lose relevance or collapse entirely, huge amounts of money are at stake - a significant part of the entertainment economy. Awards have lost much of their soft power to streaming platforms (The Oscars being the exception so far). Artists are more likely instead to peacock their achievements on streaming platforms across their social media profiles, something Spotify's Wrapped is now purpose built for. 
Audiences get to decide
As with most things in the entertainment world, it's the audiences who eventually get to decide what's relevant. Just as radio is no longer first to break music, awards are seeing their role eroded by changing consumer behaviour:
Audiences know what is big, what is best, and what is breaking through from streaming curation and programming – they don't need awards to tell them
Listening/viewing is so fragmented by streaming that the winners are going to resonate with a far smaller share of the audience than in the mass media age
Attention spans are short, so the post-awards spike in popularity or interest is going to be shorter and smaller
Ultimately, by focusing on the performances and the creative process, awards are still in a good position to leverage their standing with the creative community to actually deliver something unique and valuable to audiences – but that window is reducing with every passing year. Awards represent many things - that is both a blessing and a curse. They are genuinely double-sided in that they are important to creators as well as fans. Arguably though they are most important to their respective industries and that is why they find themselves in danger of falling behind the times. To serve their industries better, awards organisers need to be freed-up from politics and given the independence to innovate so that they can truly reflect the creators they are there to celebrate, support and promote. They should start by getting in touch with their audiences. 
Trending