Facebook Is Finally Ready To Become A Media Company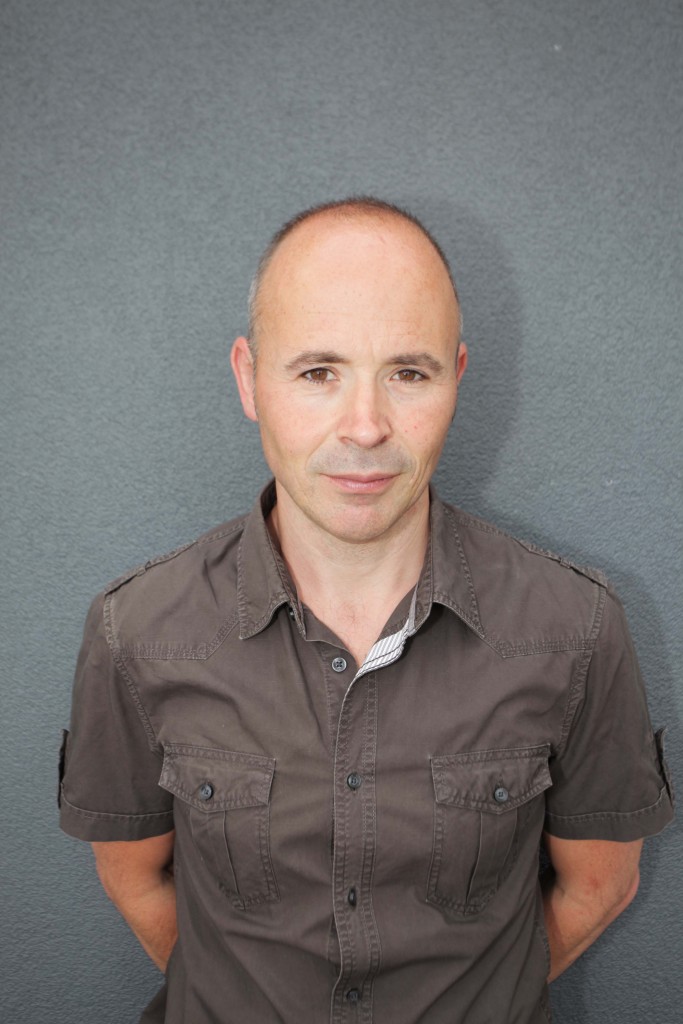 Facebook beat estimates with its latest earnings but announced that ad revenues would likely slow in 2017as the digital ad market feels the pinch of advertiser budgets lagging the shift in user behaviour. Facebook's stock fell by 7% but it already has Plan B in motion: to become a media company. Facebook delayed this move as long as it possibly could, showing little enthusiasm for getting bogged down with content licenses while it was able to drive audience growth and engagement by piggy backing other people's content. That strategy has run its course. Facebook is now about to start looking and behaving much more like a media company, but in doing so it will rewrite the rule book on what a media company is.
The Socially Integrated Web
Back in 2011 I published a report 'The Socially Integrated Web: Facebook's Content Strategy and the Battle of the Ecosystems'. You can still download the report for free here. In it I argued that Facebook was starting out on a path to become a media company, but not the sort of media company anyone would recognise:
Change is afoot in the Internet.  Facebook's new Socially Integrated Web strategy is set to make Facebook one of the most important conduits on the web. It is pushing itself further out into content experiences in the outside web while simultaneously pulling more of them into Facebook itself. Facebook is establishing itself as a universal content dashboard – a 21st century cable company for the Internet, a 21st century portal - establishing its own content ecosystem to compete with the likes of Apple and Amazon. While traditional ecosystems are defined by hardware and paid services, Facebook's is defined by data and user experience.
Now with ad revenues set to slow, Facebook is flicking the switch on phase 2 of this strategy. Think of it as the Socially Integrated Web 2.0.
Wall Street Doesn't Like Mature Growth Stories In Tech
Featured Report
The Rising Power of UGC
About this report Audible Magic has commissioned MIDiA to produce a White Paper on the rising power of UGC and the untapped opportunity to monetise the growth in UGC consumer behaviours and new platforms....
Find out more…
As Apple, Pandora and others have found to their cost, Wall Street likes its tech stocks to be dynamic growth stories. It doesn't like mature growth stories – that's what traditional company stocks are for. So what can a tech company with a mature customer base do? The answer is to switch on new user monetization strategy, with content and services the lynchpin. Apple's new supplemental investor materials outlining iOS users' services spend is a case in point. Monetizing audiences is the new black. This is the game Facebook is now starting to play.
How Facebook Will Become A Next Gen Media Company
Moving from curating to licensing is a subtle but crucial shift in Facebook's role as a content distribution platform. Here are the pieces that Facebook will stitch together as it begins its transition towards become a next generation media company:
Games: 
In August Facebook 
announced its gaming platform Facebook Gameroom
, a 
Steam
 for casual games. It followed that with the announcement 
it will bring Instant Games to Messenger
 – an extension of 
its messaging bot strategy
. Games is a logical place for Facebook to start carving out its media company role as it has become the default home of casual PC gaming. It also wants to own a slice of the hugely lucrative mobile gaming market.
Filters: 
Snapchat and Line have created global marketplaces for stickers and filters. Facebook is set to follow suit and is 
now experimenting with Snapchat-like filters
. Filters may not look like media assets in the traditional sense, but the whole point about next generation media businesses is that they contain next generation content assets. Filters are an early indication of how the definition of content will change over the next decade and Facebook now has a horse in that race.
Video
: 
Despite the embarrassment of having over reported some of its video metrics
, Facebook has quickly become a major player in the online video space, accounting for 29% of short form video views. The next step for Facebook is to start building a discovery and curation layer. When it does, expect video consumption to boom. This will be a major step towards its media company future. It will however have to build a lot of tech for rights holders and content creators. Right now, its aversion of getting tied up with policing rights means that many rights holders don't even post content there. YouTube has a massive head start with its highly sophisticated Content ID stack. Facebook will need to follow YouTube's lead.
Live Stream: 
Facebook has been doubling down on its live streaming, expanding its focus from user and celeb streams towards more traditional media content such as 
Steven Colbert's Showtime Monologue
, 
partnering with 50 media outlets for presidential election coverage
, and eSports. eSports could be as lucrative as traditional sports within the next 10 years and the shift has already begun – 
Twitch accounted for more streaming video bandwidth than the Olympics.
Next generation TV operator:
 One of the most disruptive moves Facebook can make, at least from the perspective of traditional media, is to stitch together its video assets and combine them with video subscription apps like Netflix and TV channel apps like iPlayer and HBO Go to create an all-in-one video destination straddling, UGC, short form, live streaming and TV content. The rise of video apps has created a bewilderingly fragmented video landscape. Facebook can stitch it all together to become a next generation TV operator. It will face direct competition from Apple, Amazon and Alphabet if/when it does.
Editorial:
 Facebook took a lot of flak for its decision to 
censor, on grounds of nudity, a famous Vietnam photo showing the effects of a napalm attack on Vietnamese children
. The photo had been posted by Norwegian newspaper Aftenposten and its editor-in-chief Espen Egil Hansen wrote "Editors cannot live with you, Mark, as a master editor". Facebook eventually bowed to public pressure and reinstated the photo. While Facebook may have been wrong to censor the photo it revealed that Facebook is already a 'master editor' whether Facebook or traditional media like it or not. Facebook hosts such a vast amount of content that the master editor role is inescapable. Aftenposten might have editorial credibility but what about a white supremacist publication? Facebook is already an editor in chief, in short it is already a media company.
Music:
Facebook's recent ad for a music licensing executive got music business types all excited
. But music is the content vertical Facebook probably has least to gain from switching from host to licensed service. Streaming music is a notoriously difficult business to make money in (Spotify's gross operating margin is around 17%). Facebook needs to grow margin, not just revenue, and with all its other content options it doesn't make sense for Facebook to loss lead with an AYCE music service when it can get a bigger return on that investment elsewhere. 
IF 
Facebook does do something in music either expect it to be a more radio-like experience for its mainstream audiences (Pandora had a gross operating margin of around 40% in 2015) or – and this is more likely – something for younger users that has music at its core but that is not a streaming service. Think something along the lines of
 lip synching app Musical.ly
.
Facebook is a past master at business model transformation. Its co-opting of younger audience focussed messaging platforms in the face of ageing social network audiences was a best-in-class example of a company disrupting itself before someone else did. Now Facebook is set to make another major change in its strategy before it finds its core business disrupted. Media companies beware, there's a new player in town and its betting big, real big.
Trending