Sports and Sponsorships: MLB Seeks Revenue Home Run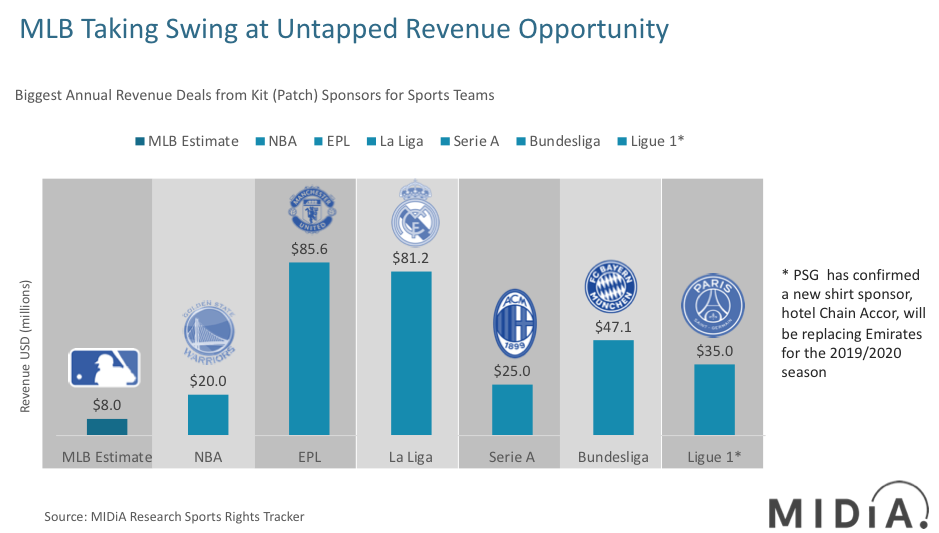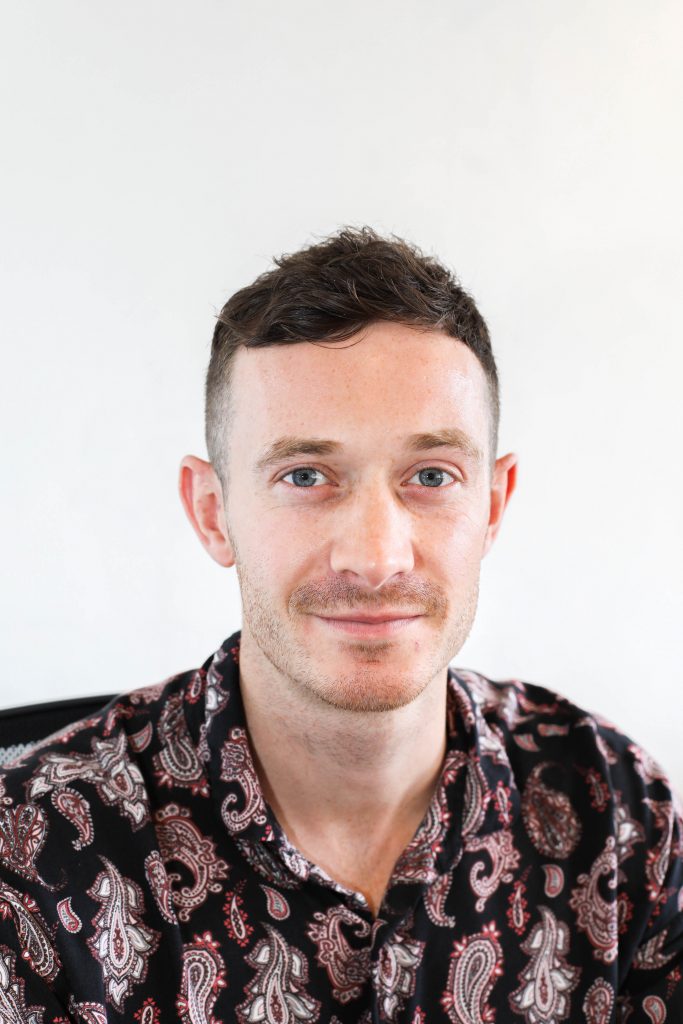 Major League Baseball (MLB) could finally allow for sponsorship patches appearing on its teams' uniforms, the league confirmed to the Sports Business Journal.
US sports have historically steered clear from patch sponsors on game day apparel, until 2006 when the Major League Soccer's Real Salt Lake became the first US professional sports team to allow front-of-shirt sponsorship to the tune of over $500,000 from nutritional supplement supplier XanGo. The Women's National Basketball Association (WNBA) and National Basketball Association (NBA) Development League followed, seeing an easy revenue generator to support these relatively minor leagues. It was not until 2009 that one of the four major US sports joined the party, with the National Football League (NFL) allowing practice jersey patch sponsorship for the first time.
Match-day is where the money's at
In 2017, Nike replaced Adidas as the NBA's official kit supplier in an eight-year $1 billion deal, increasing the NBA's annual revenue from kit suppliers by 245% (source: MIDiA Sports Rights Tracker). That same year, the NBA finally allowed sponsors / advertisers to appear on match-day jerseys, with 14 teams signing jersey sponsor deals. The 2016-2017 NBA Champions Golden State Warriors' deal was the most lucrative at $20 million annually from Rakuten, almost double what the LA Lakers generate from Wish (reportedly $12-14 million per year).
Why not take a swing at it?
The reported $7 million average earnings per NBA team that has incorporated the patch sponsorship has driven increased interest from the MLB to follow suit:
"We're examining the patch, but clearly we have things to work through first," said Noah Garden, MLB Executive Vice president of Business and Sales. "I'd say it's inevitable down the road, but certainly not immediate."
The decision would need to be approved by the MLB Players Association, as part of the next collective bargaining agreement (CBA) which begins in 2022, so there are at least three years before this would be implemented. Having said that, the MLB has allowed patches this year, with both the New York Yankees and Boston Red Sox wearing Biofreeze patch sponsorships on sleeves during their recent two-game series in London.
Soccer deals showcase scope for growth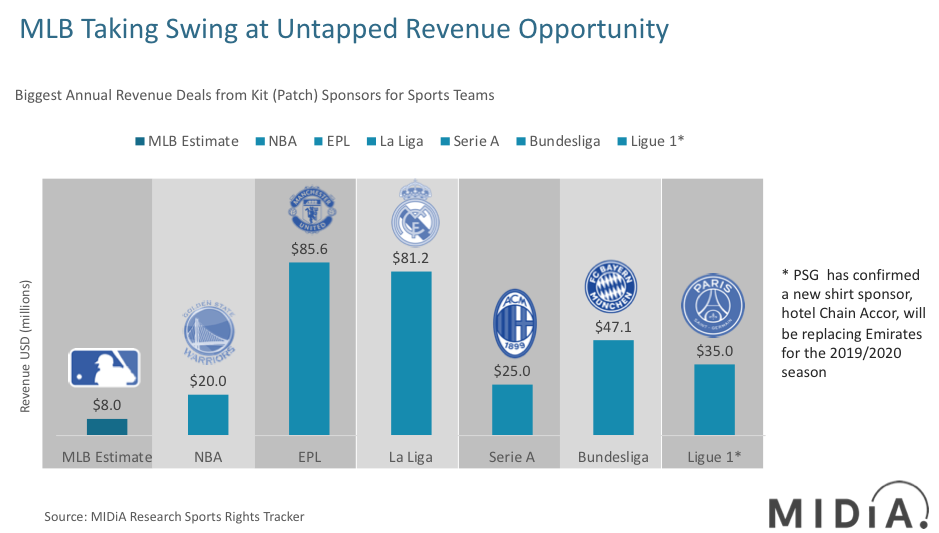 Van Wagner Sports & Entertainment (VWS&E) confirmed to Sports Business Journal that they had been approached by MLB franchises for evaluations of the potential new ad inventory.
By VWS&E's estimate, the average MLB team could earn between $6 million and $8 million per year from ad patches, with the franchises of pedigree like the Yankees expected to earn significantly more. Comparing the NBA patch earnings and MLB estimates, these are considerably lower than the premier European soccer teams, with Manchester United leading the way, earning $85.6 million per year from car manufacturer Chevrolet.
This gulf in revenue is likely down to the reach these advertisers expect to achieve. Looking at social media following across Twitter, Facebook and Instagram, the MLB's official fan page has a following 4.2 times less than the English Premier League (EPL), illustrating the relative lack of global appeal for the MLB. Estimations of the potential revenue earnings the MLB can hope to achieve are likely to factor this in, and with its following 4.9 times less than domestic rival NBA, earning up to $8 million per team could be an overestimate. The 2.5-inch patches the NBA displays are more representative of the soccer sleeve sponsors that have recently been implemented, and which generates Manchester United $26.2 million annually from Kohler. The smaller logo (sleeve sponsor) generates 3.3 times less in revenue for Manchester United than its principle shirt sponsorship deal, illustrating that smaller ads are unlikely to generate principle shirt sponsor type revenue figures for the MLB franchises.
Sponsorship Foul ball
There is such a thing as overkill when it comes to sponsorship logos emblazoned on jerseys, looking at EPL team Huddersfield Town's latest jersey sponsor Paddy Power which better represents a beauty pageant sash and has caused outrage among fans. It is therefore unlikely we will see Formula One / MotoGP type scatter-approach sponsorship covering every inch of team jerseys; with merchandise sales a major source of franchise revenues, displeasing fans with ugly advertising will not fare well.
Underlying need for additional revenues
In November 2018, the MLB signed a seven-year extension for its broadcast rights with Fox for $5.1 billion; however, this is less than the NFL generates in one season through its $7.8 billion annual revenue generated from domestic broadcast rights deals with Fox, CBS, NBC, ESPN, DirecTV, Verizon and Amazon Prime Video. This shows just how far the MLB needs to go to catch up, and with an average MLB game lasting just under three hours, appealing to younger audiences (future fans) will be difficult as the peaking attention economy restricts available time for audiences to allocate on watching a game of that length. As pay-TV audiences decline, the MLB needs to consider alternative avenues for revenue generation and adding patch sponsors seems like the logical starting point.
Trending