YouTube Returns to Its Roots by Making Originals Free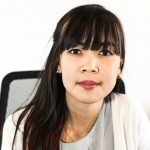 YouTube is shifting its original programming strategy by lifting the paywall for all of its original content. Since the rebranding of YouTube Premium in 2018, viewers can opt to pay for a monthly subscription fee of $11.99. Main benefits include being in an ad-free environment and exclusivity to all YouTube Original content. YouTube Premium subscribers will continue to enjoy an ad-free experience.
Between Q2 2018 and Q2 2019, MIDiA Research Consumer Survey data showed a 14% decrease in use of YouTube amongst its US audience. By making premium original content available through ad-supported video on demand (AVOD), YouTube is looking to kill two birds with one stone: increase consumption and increase ad revenue.
Why YouTube Is Returning to Its Roots
With the increase of video subscription services, cord cutters are left in a state of limbo as they battle with deciding which services to keep and which to ditch. Only 38% of US respondents pay for a monthly video subscription, compared to 49% in Q2 2018.
These are tell-tale signs of subscription fatigue and the peaking attention economy. Multiple digital subscription penetration has slightly declined in the US over the previous year and remains a niche behaviour. The imminent arrival of Disney+, HBO Max and Apple TV+ into the US video market will further test the willingness of US subscribers to pay for video subscriptions. In many ways YouTube has been smart in spotting this trend ahead of the market impact being felt among domestic consumers.
YouTube Premium hopped on the "original" bandwagon as early as 2016, when it was still YouTube Red. As of 2018, YouTube had 50 original shows released. In an interview with Adweek, YouTube chief business officer Robert Kyncl talked about the shift in original content strategy to three different pillars: learning, music and personalities. This new strategy allows YouTube to return to its core value proposition, of being the home of user-generated-content. Robert Kyncl also talked about overall content strategy: "…it is focusing on creators and artists and their ability to find their audience and their ability to monetise that engagement, and that makes us different from everyone else." YouTube is seeking to do what it does best – generating ad revenue through free and accessible videos.
On 24 September, YouTube will strengthen its content offerings with the ability to watch original content now for free, supported by ads and helping to continue the growth story of the $15 billion ad business that is YouTube.
Trending