Why Short Form Content Resonates with Younger Generations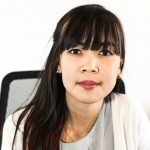 Digital natives – be they classified as millennials or generation Z – have always had the term "instant gratification" associated with them. This is a reflection of the way technology has shaped and moulded every aspect of their daily lives and interactions. The use of physical maps has decreased as dependency on Google Map increases. Recall by memory of phone numbers of friends and family is increasingly difficult. Entertainment has, for the most part, evolved into an on-demand habit. Siri and Alexa are always at consumers' beck and call, ever ready to share their programmed and inoffensive pearls of wisdom on life.
Social media app TikTok has been disruptive in its ability to not only sink its teeth into the Chinese market, but also in reviving short-form content and the demand surrounding it. A short-form app that works with a 15 second video clip format (similar to Instagram Stories), it is purely based on user-generated content (UGC) and allows users to use filters and music to edit the clips. In 2018, TikTok was downloaded nearly 800 million times worldwide, excluding China's Android users. As of June 2019, The Drum reported TikTok (known as Douyin in China) had reached 250 million daily active users (DAUs) in China. MIDiA Research consumer survey data shows that 19% of Chinese consumers spend six-plus hours per week consuming online videos. So why is short-form video content so popular?
Understanding your audience's attention span
The average attention span of a millennial is 12 seconds, which falls to a staggering eight seconds for Gen Z. 15 second short-form videos work wonders in this formula and setting. Users are given the flexibility to discover more videos at a faster rate, according to their preferences. To put it simply, this formula fits their lifestyles and social media habits. Short-form videos also require fewer mobile data to view and share through other social media platforms like WhatsApp.
Engagement through user-generated content
UGC is great for short-form engagement because the audiences are the trend setters, the creators and the streamers. When it comes to viral videos, nobody understands it better than millennials and generation Z themselves. TikTok's video features include the selection of music genre and filters to create music videos, with the majority of content featuring videos of users lip synching to songs of choice. TikTok is also known to be a popular destination for meme creation. We all love a good meme – and the humour they bring, which far outweighs the challenge of explaining them to parents.
Gaining online presence and the viral factor
Good memes are meant to be shared. The viral factor has engulfed the online community, with the desire for videos to go viral still burning strong. Behind almost every social media upload comes the intention to accumulate likes and generate comments and the hope to go viral for 15 minutes of fame. When a platform provides an opportunity to fame, only needing a 15 second video clip, this incentivises users to generate more content. A full minute would generate four clips, thus increasing the chance of gaining an online presence.
Social media platforms are not the only players incentivising short-form content engagement; former Disney and DreamWorks chief Jeffrey Katzenberg founded Quibi in 2018 , a short-form content service. This subscription video on demand (SVOD) service is set to launch next spring and Vulture reports that it will be a $5 monthly subscription fee with over 7,000 content pieces to be rolled out within the first year. Whether Quibi is able to convert long-form premium film and TV fans into short-form subscribers remains a big unknown. However, we will soon discover if the younger generations are willing to pay for short-form video services like Quibi in addition to converting long-form digital migrant fans.
Trending