Webinar April 21-22: the future is monetising fandom, not attention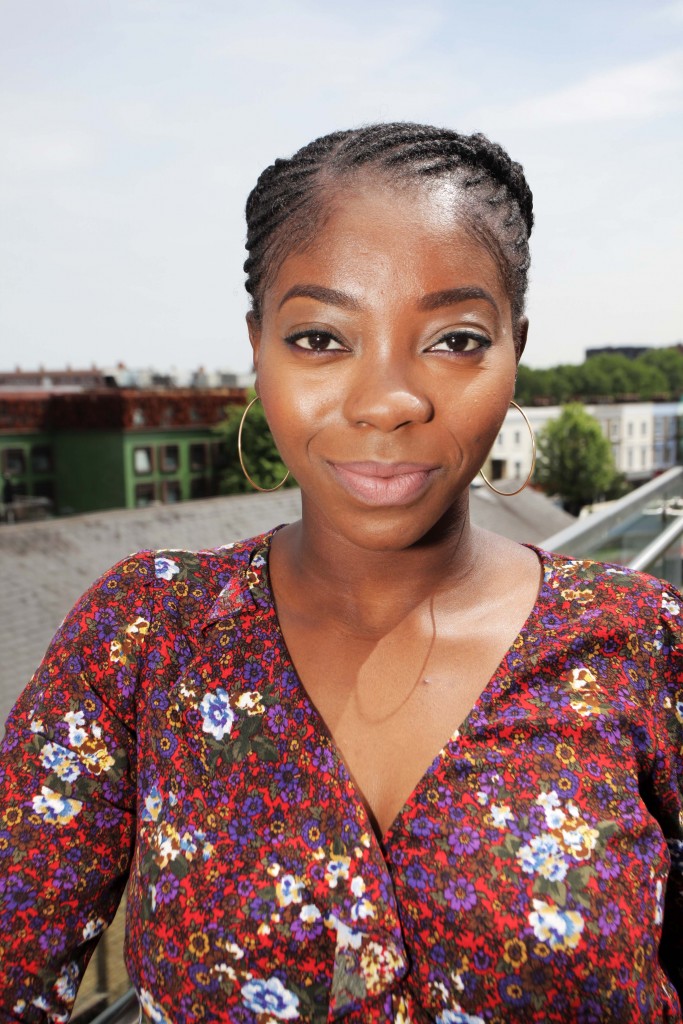 2021 will be a pivotal year for games and OTT services. The long-term behavioural impact on consumers who have spent a year glued to screens for all aspects of their lives – work, social, communication and entertainment – is still unfolding and point to a regression in the current positive sentiment around digital.
With the utility of consumption metrics degrading, measuring fandom is now more important than ever to understand what really matters to entertainment audiences. The importance of fandom though, is more than just about culture and its impact. It is also the next monetisation frontier for entertainment.
Whether it be emerging artists earning income from a small, dedicated Twitch audience, a YouTuber gamer using Super Chat, or Epic Games selling a virtual Juventus strip in Fortnite's Pele Cup, fandom is already being monetised on a global basis in digital environments.
Join us for two exclusive webinars on April 21 & 22nd, where we explore how entertainment companies can grow and nurture fandom, because if not, others will, and just as in the attention economy, there will only be so much fandom to go around.
Day 1: Future-proofing growth and curtailing subscriber churn post pandemic
Day 2: Beyond gaming to cross-entertainment partnerships 
MIDiA experts will also present insights on fandom overlaps that are crucial to building a full understanding of entertainment audiences, how to target them and for identifying partner strategy.
Plus, there will be a panel discussion with industry executives on subscriber retention for video services and opportunities for cross-entertainment partnerships & in-game spending for gaming companies. Spaces are limited, so register below now and see you there!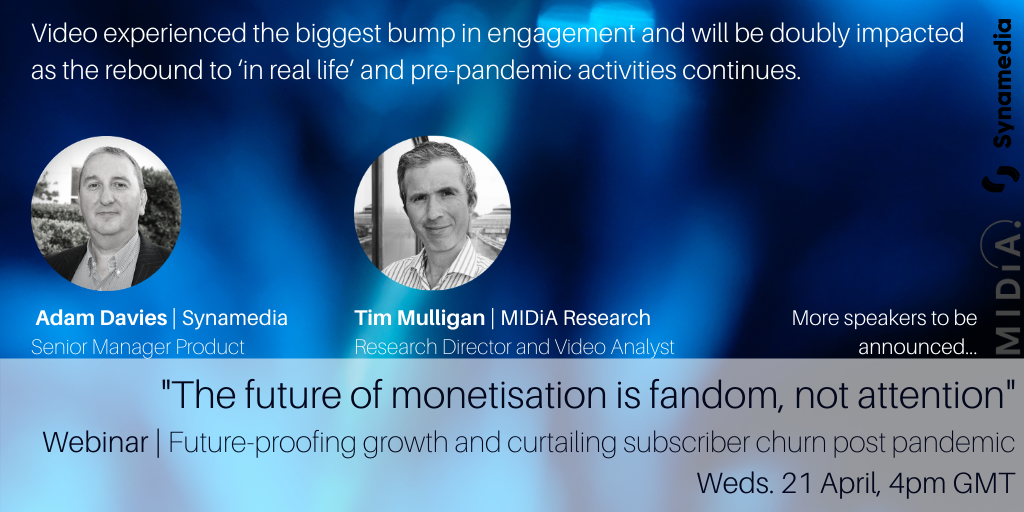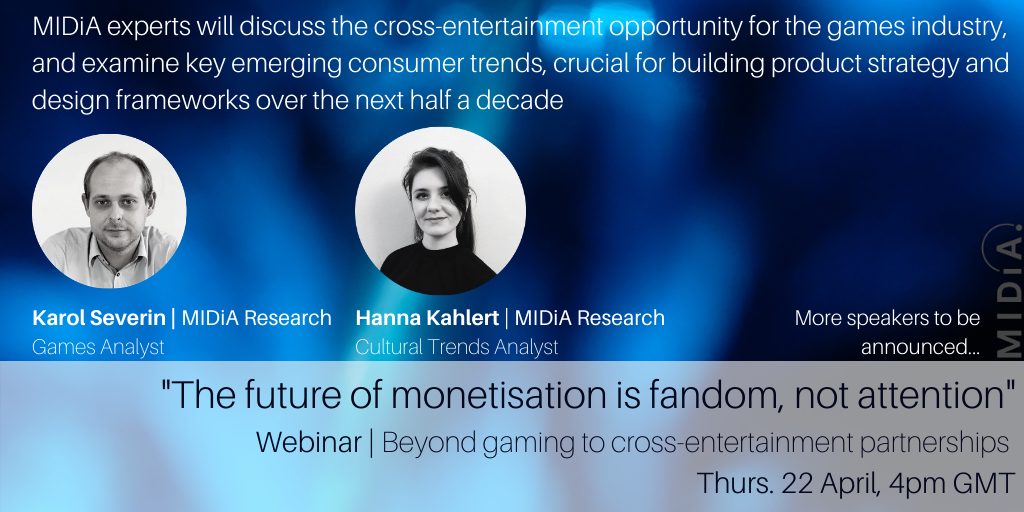 Trending