Video - Day 1: Future-proofing growth and curtailing subscriber churn post pandemic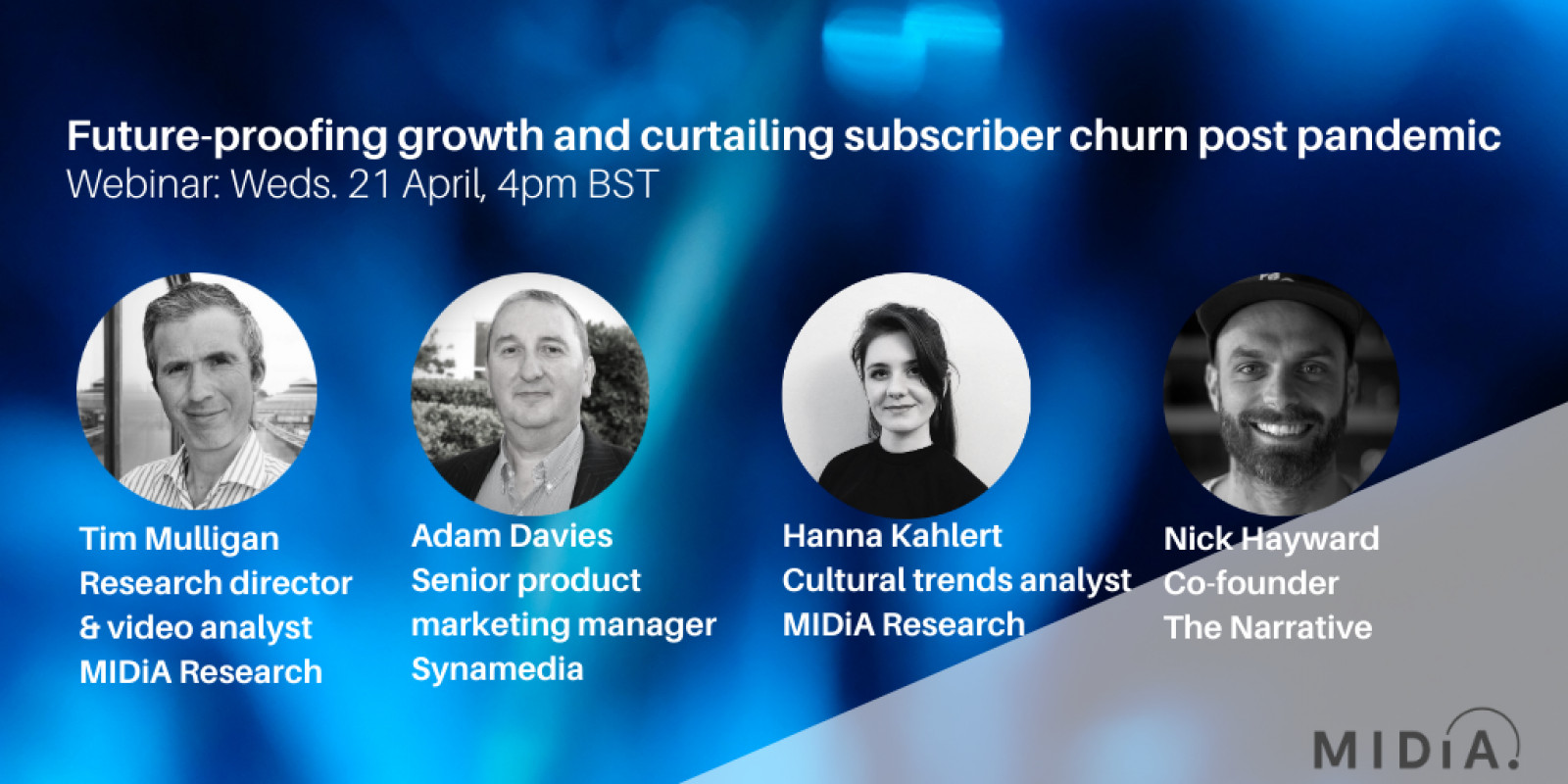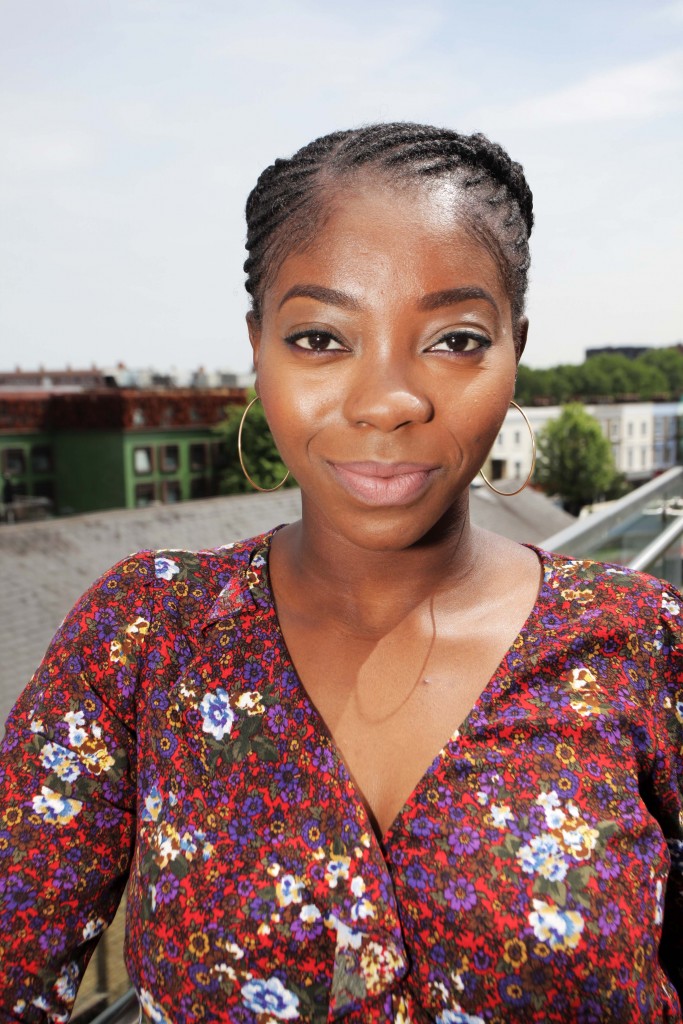 The 'COVID-bounce' effect from the 2020 pandemic created a business windfall for many video providers and OTT services – some of which saw multi-year subscriber increases happen within months. Video experienced the biggest bump in engagement and will be doubly impacted as the rebound to 'in real life' and pre-pandemic activities continues.
Subscriber retention is now the central focus for providers facing an inevitable decline in engagement and failure to hold audience engagement will lead to accelerated churn.
Join us for this webinar where MIDiA experts will present findings from our year of COVID tracking across video and other forms of entertainments, and discuss how video providers can successfully navigate the threats of savvy switching and a looming attention recession, to minimise churn and maximise engagement.
Speaking: Tim Mulligan - Research director, MIDiA
Adam Davies, Senior product manager, Synamedia  
Hanna Kahlert, Cultural trends analyst, MIDiA
Nick Hayward, The Narrative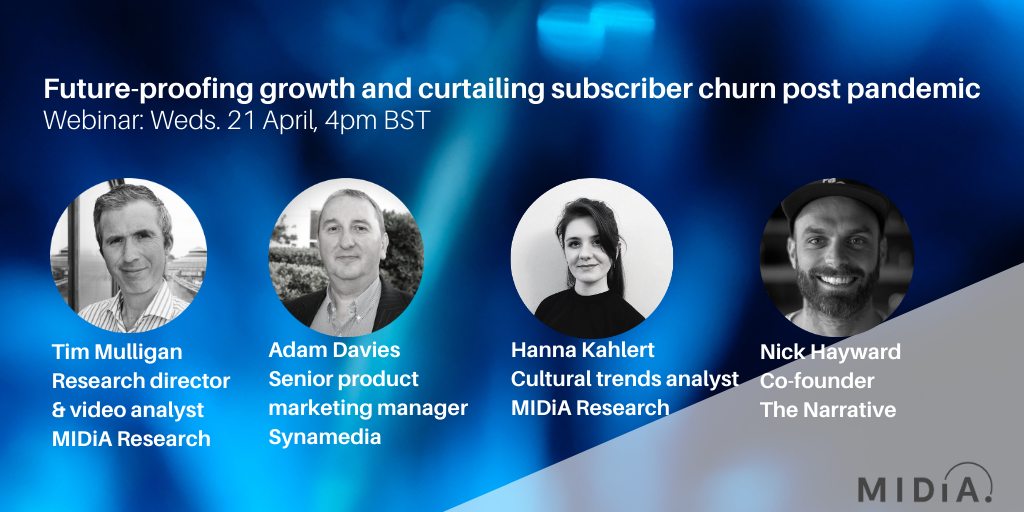 WHO SHOULD ATTEND? 
Strategists, audience insights, distribution managers, customer retention teams, acquisition teams, distribution partnerships managers.
Trending