The Meta Trends that Will Shape the 2020s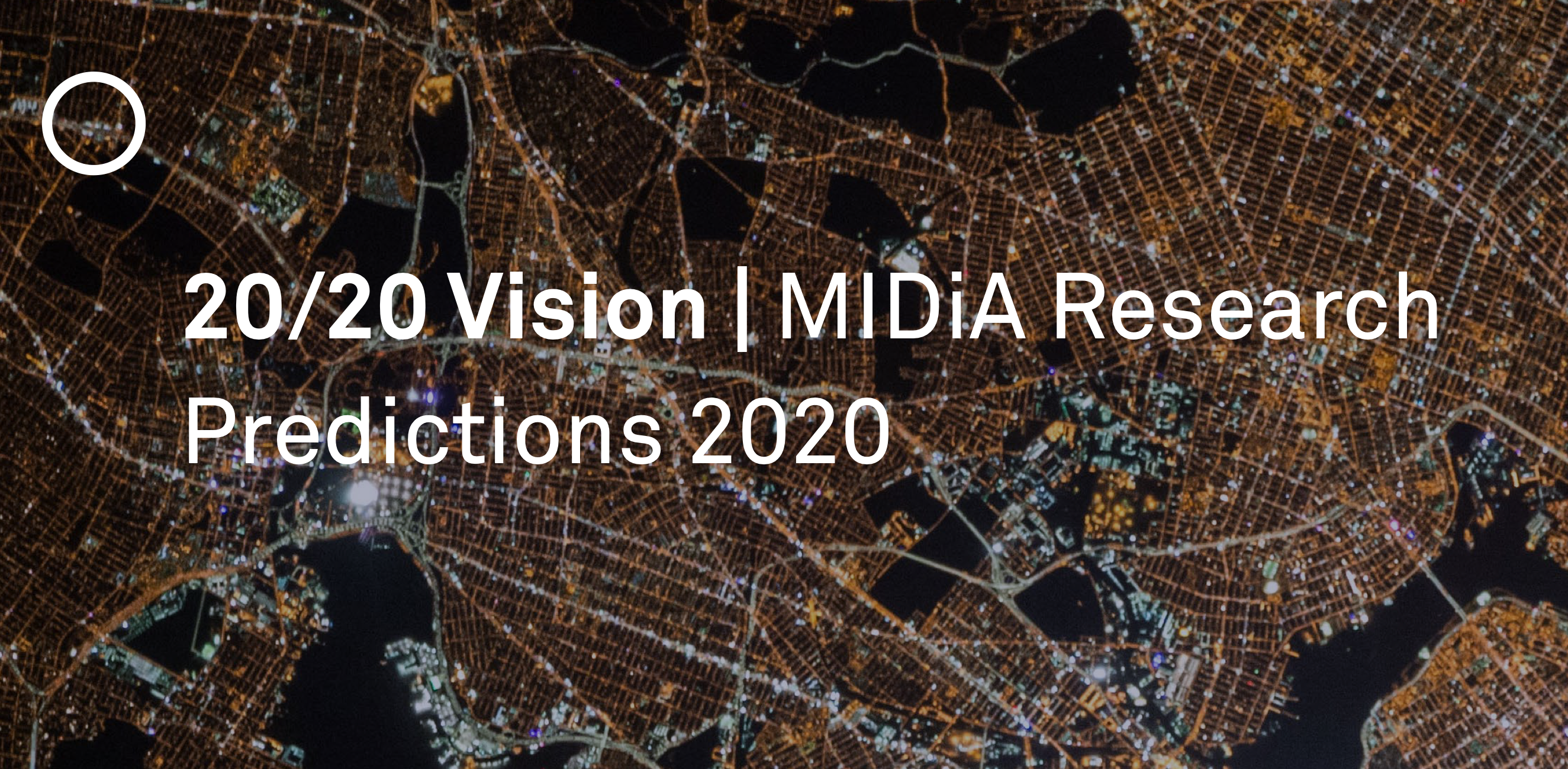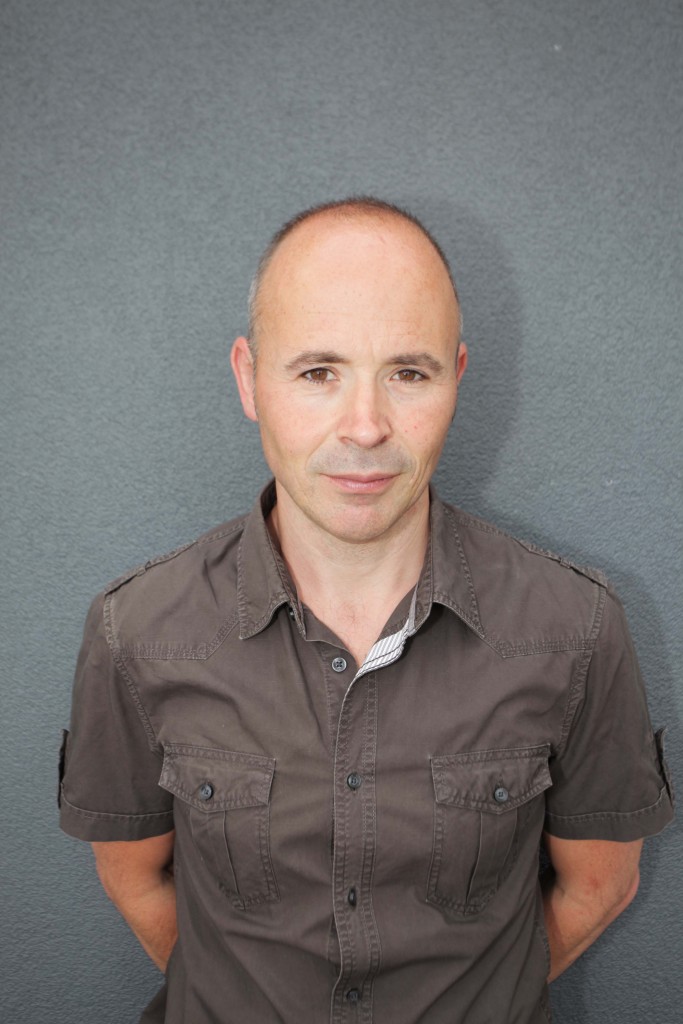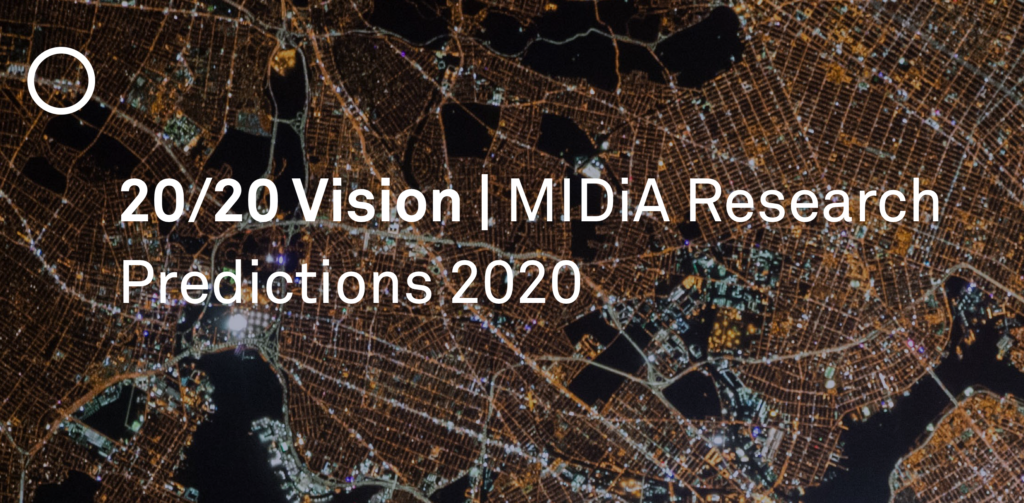 CES, the big annual consumer tech show, is underway in Las Vegas. Unlike in most previous years, there has been little in the way of big new announcements. This is in large part because we are reaching a degree of maturity in the consumer landscape, with big new developments being replaced by smaller, sustaining innovations. Nowhere is this better seen than in smartphones, where manufacturers try to convince consumers that tweaks to the camera represent genuine paradigm shifts worthy of buying a new handset. The same applies to streaming music, where the leading Western services have seen little in the way of substantive change. Yet a slowdown in consumer tech innovation often paves the way for an acceleration in business and cultural change, as the companies and creators begin to grasp and respond to the real potential of the technology at their fingertips. At the start of the millennium's third decade, this is where the digital content marketplaces stand. Here are MIDiA's predictions for the meta trends that will shape content and media in the 2020s:
Attention saturation: MIDiA's big call over the last few years has been that the attention economy will peak. This has now happened. As we enter the third decade of the 21st century, this unintended consequence of the digital content economy is entering its next phase. We are now in the era of attention saturation, where every new consumption minute gained comes at the cost of consumption time elsewhere. Mobile games were hit first, and audio will be next, with radio already losing audience share in the audio arena. Attention saturation was always going to be an inevitability. The important question is not why this is happening, but what will come next and what the right strategies are for surviving and thriving in this post-peak world. Measuring sentiment – rather than purely time and money spent – will emerge as the methodology for measuring success in the era of attention saturation.
Vertical integration: As we announced in our 2019 predictions report, the tech majors are doubling down on services, e.g. Apple (a whole suite of subscriptions), Google (YouTube Music, YouTube Premium), Amazon (IMDb TV, ad-supported music and Amazon Music HD). Part of this trend in the longer term will be big tech companies acquiring media assets. We saw this start in 2019 with Tencent's stake in Universal Music, as well as music publishing companies expanding their stacks (e.g. Downtown Music Holdings acquiring CD Baby parent AVL). Watch for record labels, sports leagues, TV networks and games publishers getting snapped up for true vertical integration.
Social video will eat the world: Four years ago, MIDiA argued that video was eating the world. Now social video is eating the world. Video is becoming the omnipotent format through which we communicate, consume and share. Captioning looked like it was heralding a new era of silent cinema, but it was in fact a trojan horse – a means of enabling us to fit extra video consumption into our wider consumption patterns. Over time, though, sound has become more important and with the increased tolerance of video we are now far more willing to unmute. Nowhere is this better seen than Instagram and TikTok. Audio is the victim in that equation. 
User-modified content: Back in 2009 DJ Spooky claimed that the 21st century was going to be 'the era of mass cus­tomisa­tion'. Ten years on this is starting to come to pass. Progressively more of what we consume has reached us after being adapted by someone else, whether that be personal recommendations, likes or comments. Additionally, more of the content we view has been modified, such as memes, captioned photos, Instagram photos, and TikToks. 2020 will be see the rise of user-modified content (UMC) with more audiences leaning forward and taking ownership of the content they view. The lean-forward shift will accelerate in 2020.
Engagement clusters: The first phase of the consumer web was shaped by internet portals such as AOL and Yahoo – these were windows onto the digital world. Today, Facebook, Twitter and TikTok perform a similar role for slices of the digital world – the 21st century portals. Audiences are now fragmented across multiple apps and destinations. Smart – and typically big – companies are therefore building engagement clusters. Sometimes these are ecosystems (e.g. Apple, Amazon), but in other instances they are collections of content experiences, e.g. Disney+, Hulu, ESPN+. More clusters will emerge in 2020. An early move could be Apple adding Arcade to its Apple Music / Apple TV+ student bundle.
The abundance paradox and the discovery crisis: Content companies have responded to the attention boom by over-supplying content, resulting in a growing tyranny of choice. We spend so much time trying to find content through the clutter that we either do not find enough new content or have less time to consume. Additionally, we simply experience a lot of new content, flying past us in content feeds and curated playlists, rather than actually discovering it. The emerging abundance overloadis the entertainment equivalent of feeling nauseous from eating or drinking too much. 2020 will see this trend accelerate, with slowing and even declining user numbers for incumbents in mature markets. 
This analysis is taken from MIDiA's report 20/20 Vision | MIDiA Research Predictions 2020.
The report includes predictions across music, video, games and sports. Why should you read it? Well, we had an 83% success rate for our 2019 predictions report, including:
Apple makes privacy a product; music catalogue acquisitions will accelerate; one more really big merger and acquisition (Sprint / T-Mobile); virtual collective experience (Marshmello / Fortnite); Netflix will lose market share; DAZN will dominate US boxing; tech majors will disrupt gaming (Aracde and Stadia); Spotify will launch a major news podcast (El Primer Café).
If you are not already a MIDiA client and would like to learn more about how to get access to MIDiA's research, data and analysis, then email stephen@midiaresearch.com
Trending