YouTube And Latin America Are Taking Over The World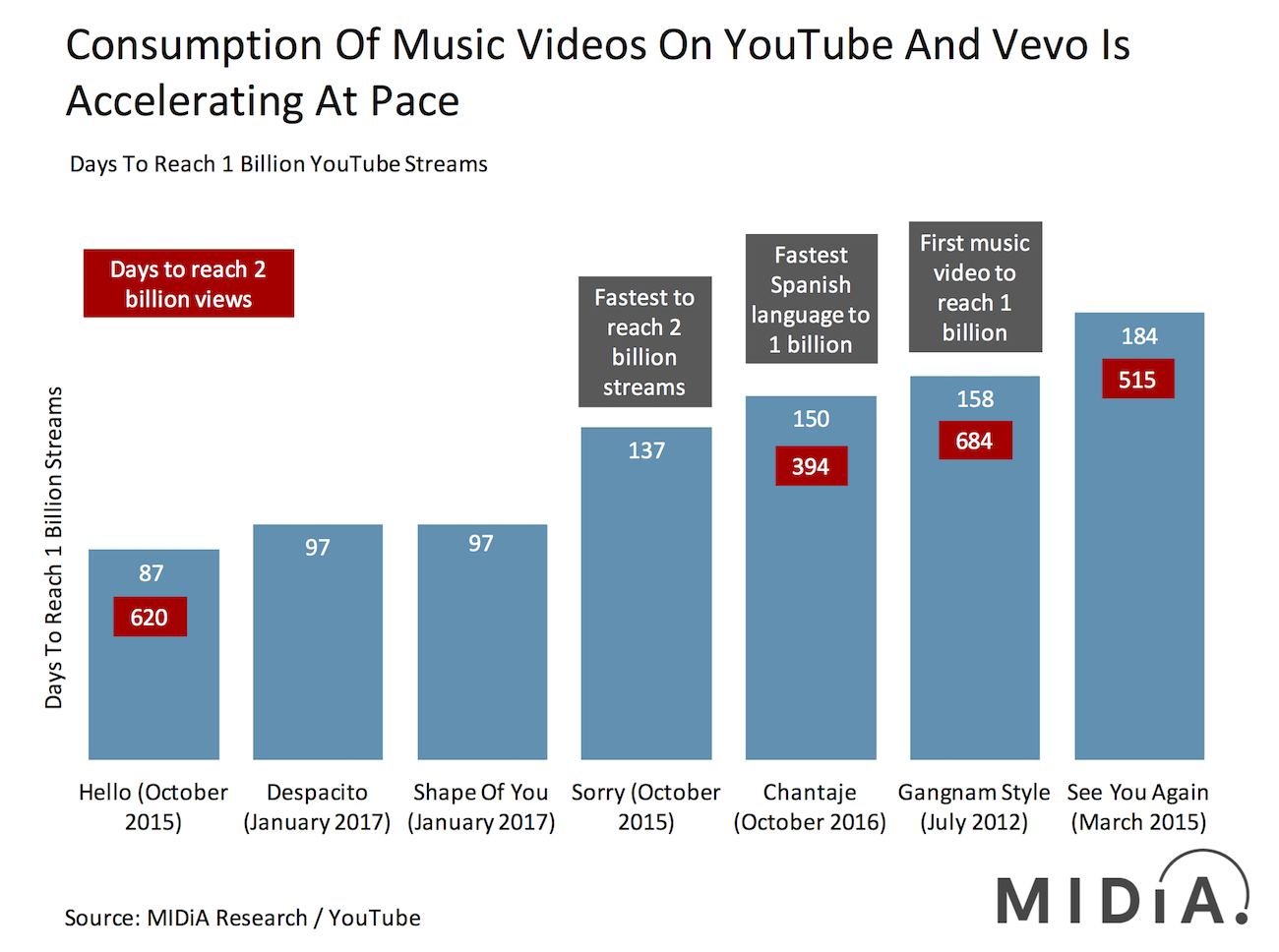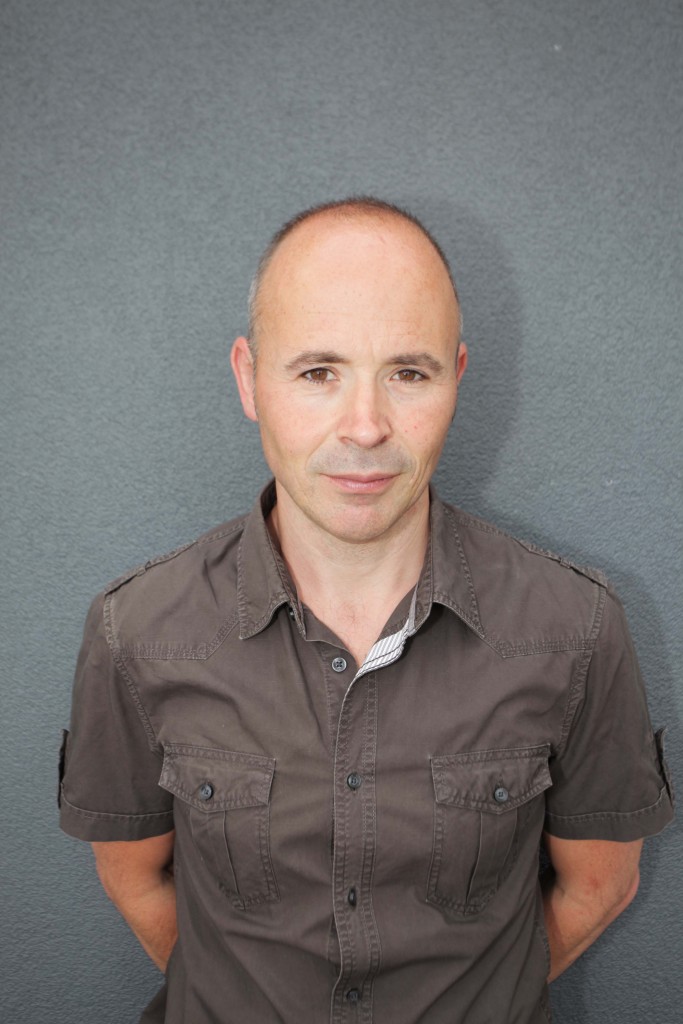 Unless you have been on Mars for the last couple of days you will have seen the news that Luis Fonsi's 'Despacito' has become the most streamed track in history with 4.6 billion streams. The figure includes a couple of versions of the track (ie the one include a certain Justin Bieber) but is an impressive tally nonetheless. The landmark raises 2 key trends:
The role of the Latin American market

The role of streaming
Latin Takeover
On the first point, Latin America is becoming a streaming powerhouse. This is a trend we have long anticipated at MIDiA and it is why we have a Latin American analyst (Leo Morel in Brazil) and have been fielding consumer surveys in the region since we launched the company. 'Despacito' is not an isolated event. For example, Shakira's 'Chantaje' became the first Latin American Spanish language track to reach 1 billion views earlier this year. But Latin America's contribution to streaming is uneven. It accounts for 17% of all subscribers globally but 27% of all streaming video users. Indeed, Brazil and Mexico are Vevo's 2nd and 3rd largest markets globally, after only the US. The socio-economic realities of Latin America mean that it will always over index towards free streaming compared to European and North American markets. But the streaming appetite is clear. With such large streaming appetite, expect Latin American audiences to increasingly shape future hits. Once enough Latin American fans get behind a track the snowball effect kicks in: once in Spotify's global streaming chart it then finds its way into curated playlists and then volumes grow even faster. A similar effect is felt as the momentum kicks YouTube's and Vevo's algorithms into gear. But because the region skews towards YouTube and Vevo the regional revenue impact under indexes. Thus we have an emerging dynamic where Latin American audiences create the hits and European and North American audiences pay for them. This is the new normal.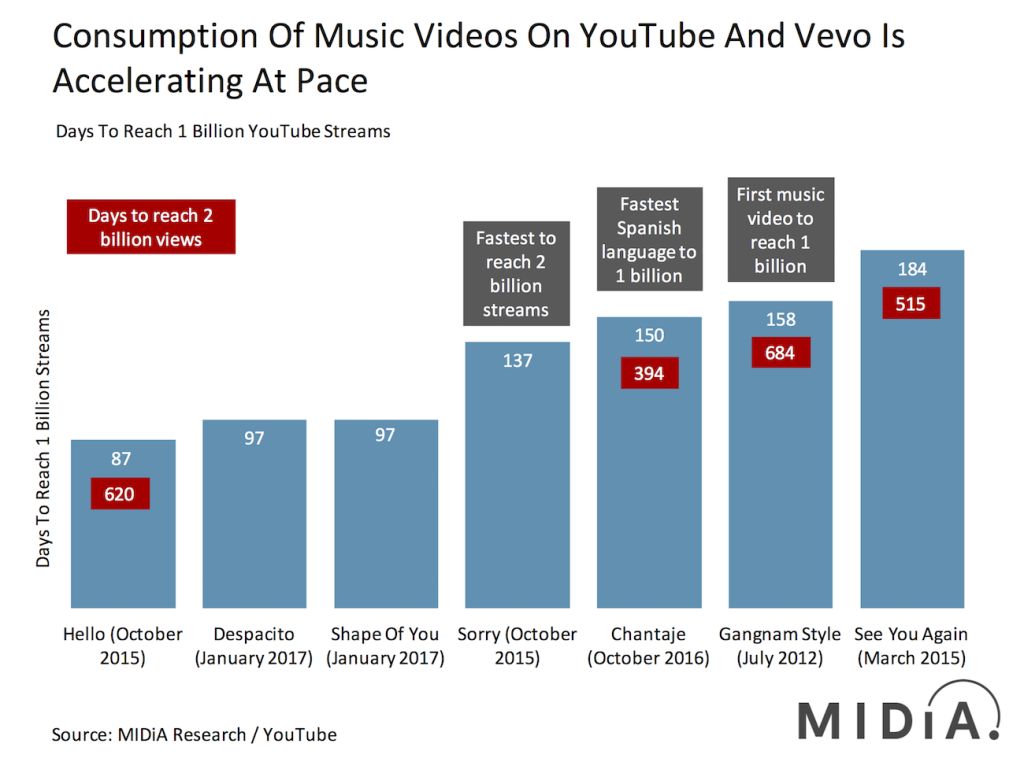 Just as important as the rise of Latin America, is the continued rise of YouTube. Value Gap or no Value Gap, YouTube's role in breaking and making hits is clear. More so, it is becoming more pronounced. YouTube streaming growth might be slowing in the US but the same does not necessarily apply globally. Indeed, taking the time it takes for YouTube / Vevo music videos to reach 1 billion views we can see that the 2017 hits 'Despacito' and 'Shape Of You' got there 40% faster than the average for tracks from 2016, 2015 and 2012. Only Adele's 2015 hit 'Hello' got there faster, and that was a highly anticipated event that is a unique case.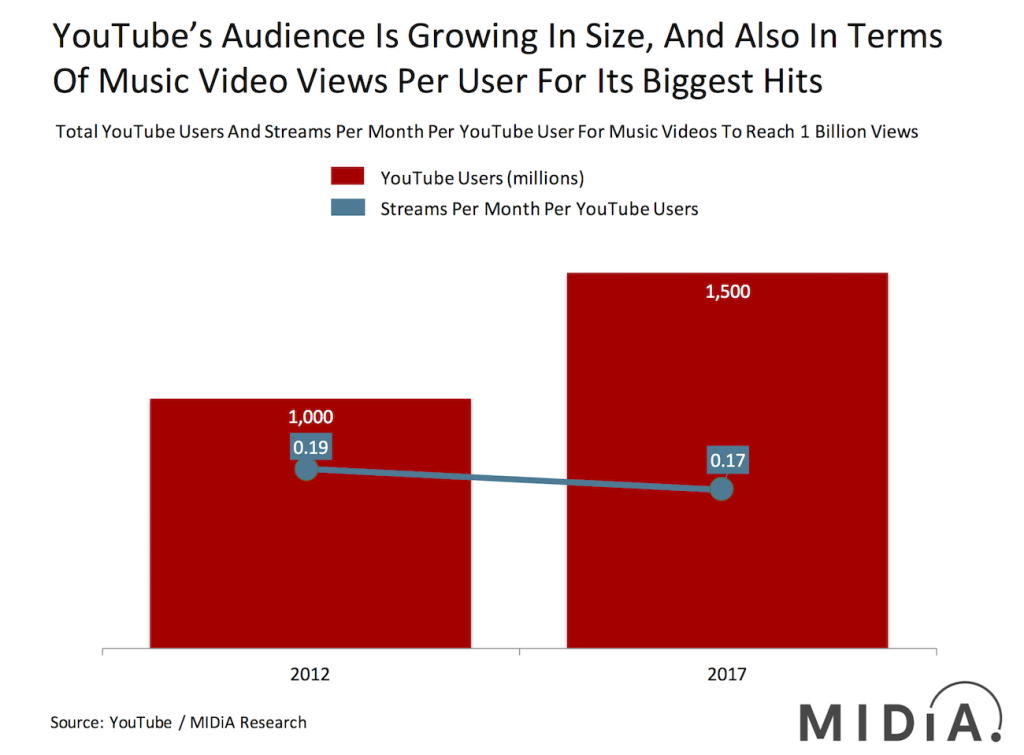 YouTube added 500 million users between 2012 and 2017. That is no mean feat but nor is it stellar growth. Over the same period Facebook added more than 1 billion users and WhatsApp came from next to zero to 1.2 billion. YouTube is a mature platform and so growth is not just measured in terms of users but also in terms of engagement, especially streams per user. And this is where YouTube really seems to be delivering. A way of relating the growth of 1 billion view music videos to the total user base is dividing the average number of monthly views each video had en route to 1 billion and dividing that by the total number of YouTube users. In 2012 this figure was 0.19, by 2017 it had fallen to 0.17. Thus, for the 1 billion club, more YouTube users are streaming these songs more times. Growth is coming both from audience and activity.
There are other mitigating factors. For example it is conceivable that YouTube and Vevo are simply becoming better at creating mega hits, concentrating the audience around big hits. Thus making YouTube/Vevo more of a superstar economy. Vevo's recommendation algorithms and YouTube's autoplay feature play a role too, contributing to more streams. The autoplay was negotiated, along with full albums, from the labels as part of YouTube's Music Key service. A service that never even made it out of beta, but YouTube of course held onto the good parts of that deal. Spotify, that is how you do digital deals!
The fact that streaming records are now being broken with such regularity shows that we have arrived at a tipping point. Streaming is transitioning from fast growing digital revenue stream, to the centre of an entirely new business. As impressive as 'Despacito's numbers are, get used to these sorts of records being made and broken on a regular basis. And get used to Latin America and YouTube playing an ever bigger role.
Trending