Tech Majors Market Shares Q2 2018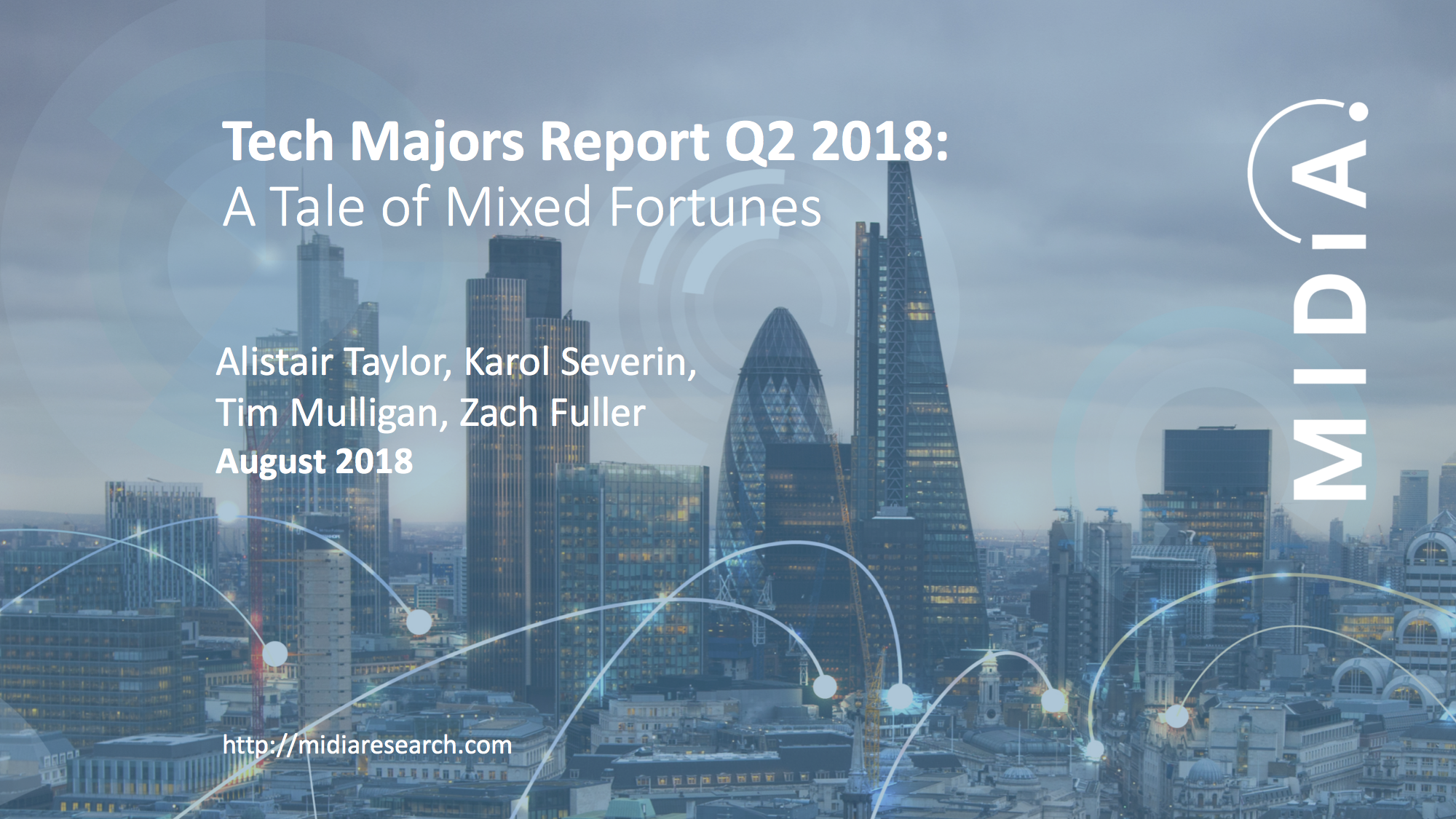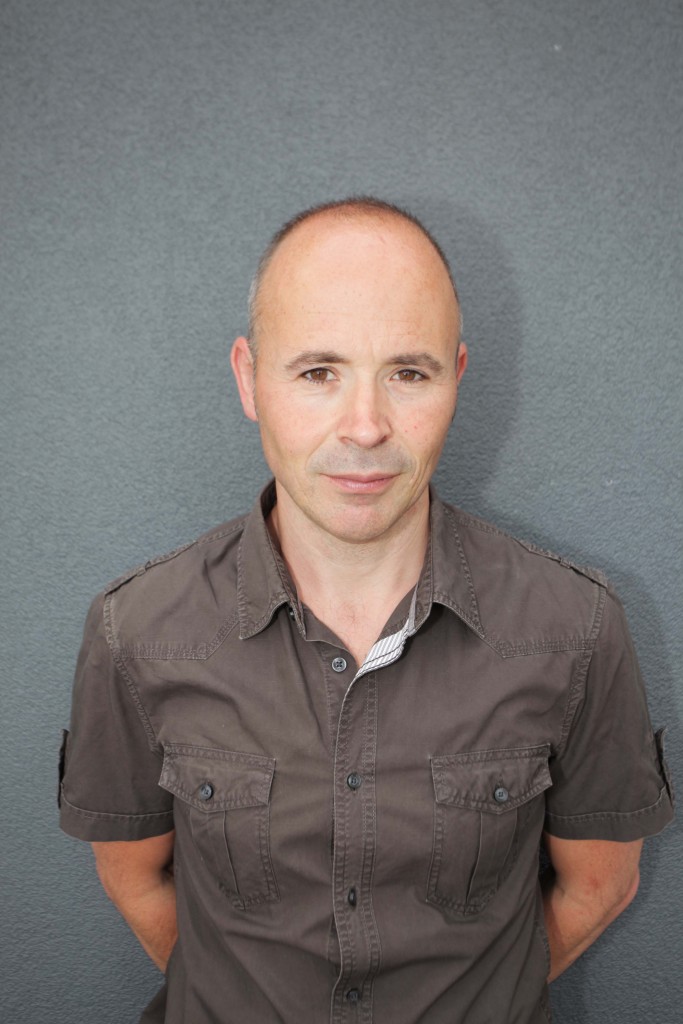 The tech world has no shortage of acronyms for the big tech companies (GAFA, GAAF, Fang, the four horsemen…). At MIDiA we like to keep things simple, just like the major record labels and major TV studios we call the big four tech companies the Tech Majors. Each quarter the MIDiA team deep dives into the financial filings of Alphabet, Amazon, Apple and Facebook to create our quarterly Tech Majors Market Shares reports. (The Q2 edition is available to clients here). In these reports we focus on the metrics that are most important for media and content companies. Here are some highlights of our latest report.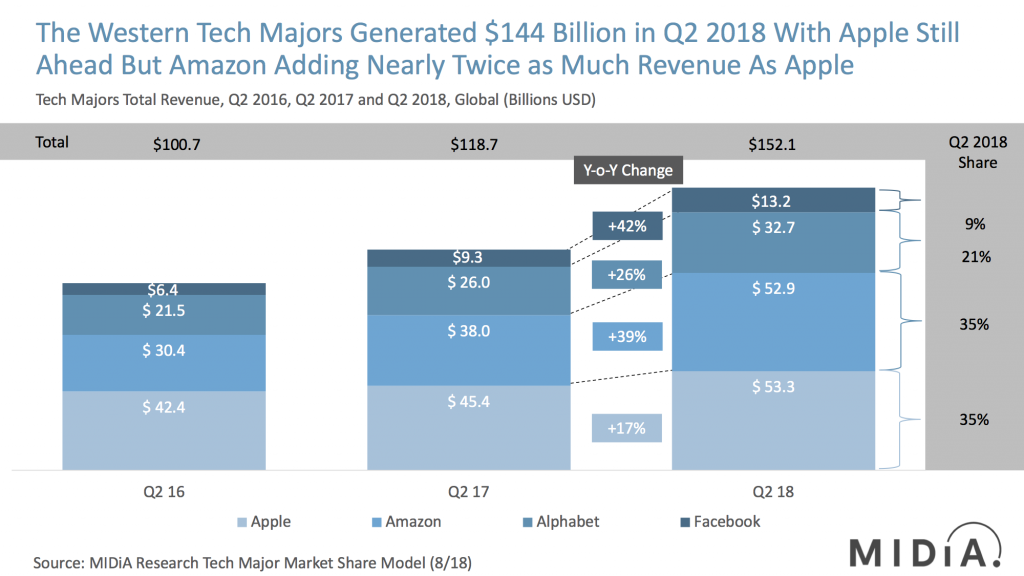 Tech major Q2 2018 revenue totalled $152.1 billion, down from $155.3 billion, Q1 2018, but up 28% from Q2 2017 and 51% from Q2 2016. These growth rates mirror the year-on-year Q1 growths for 2016, 2017 and 2018. The tech majors are thus as a group growing at a consistent rate, despite seasonality and differences as a company level.
Q2 2018 was a quarter of winners and losers for the tech majors. All four companies reported strong revenue growth but Facebook missed some Wall Street estimates and saw $119 billion wiped off its stock value, the single biggest one day loss in US stock market history. Meanwhile Apple beat analyst estimates, in part due to booming services revenues, and ended up becoming the first ever company to have a market capitalisation $1 trillion. Amazon and Alphabet both had solid quarters but it is the extremes of Apple and Facebook that provide salutary evidence of the risks that lie ahead for the tech majors. All four companies continue to grow at highly impressive rates despite already being of vast global scale and the dominant player in each of their respective core markets. But the potential of the consumer tech marketplace is finite and growth will slow. Even though Silicon Valley eagerly awaits the next billion digital consumers, these consumers will be lower spending and predominately in markets where most tech majors are not strong, such as India and sub-Saharan Africa.
Services revenue on the up
Tech major advertising and services revenue – the two revenue streams that most directly impact the businesses of media and content companies – totalled $60.7 billion in Q2 2018, up 32% YoY. Tech major advertising and services revenue growth is accelerating and becoming a progressively larger share of total tech major revenue, growing five points, up to 40% in Q2 18.
Services is still the junior partner by some distance, representing 29% of combined advertising and services revenue in Q2 18, but growing one point a year. Nonetheless, tech major services revenue for the 12 months up to Q2 18 was $64.8 billion which was 3.7 times more than global recorded music revenue in 2017 and 19% of global TV revenues in 2017.
Read the full report hereor email stephen@midiaresearch.comto find out how to get access.
Trending