Streaming in Southeast Asia: Challenges and Opportunities for International Competitors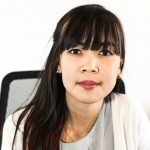 With a combined population of 371.7 million and a combined GDP of $2.9 trillion, Thailand, Malaysia and Indonesia represent sizeable and fast-growing markets for streaming services. The largest players by subscriptions are Netflix, iflix and Viu, with each competing and differentiating through their own unique selling points. However, subscription video on demand (SVOD) services, especially non-regional entrants such as Netflix, need to adapt in order to maximise their growth opportunities in this unique region.
Localisation is key
In emerging markets where English is not the primary language, streaming players need to understand that localising content plays an important role in acquiring and retaining users. When Netflix first launched in emerging markets, there was a lack of subtitles in local languages. Subtitles are crucial for emerging markets, as most Hollywood content is watched with them – this is a prerequisite when in cinemas. Localisation is equally crucial for European markets like France and Spain, where local languages are used for site navigation and film dubbing.
While Hollywood and English language shows are widely sought after and watched in Southeast Asia, consumers are also heavily invested in local content. Iflix launched with this exact strategy, offering its subscribers the best of both big English language productions and regional content. Specialising in the best of Asian entertainment, Viu started producing Viu Originals starring local celebrities with content and context relevant regionally and for Southeast Asian markets. Where localisation is lacking, there is a disconnect between provider and consumers. A product that does not understand or meet the needs of its audience will not be easily able to thrive.
Culture as a shared set of behaviours
SVOD services need to understand the economics and cultural relevance of their respective markets. Consumers in emerging Asian markets are far more hesitant to adopt subscription services that block content visibility and sit behind a paywall. Foreign entrants like Netflix can often have two opposing sets of perceptions in the mind of consumers – the first aspirational, the second underwhelming.
In developing nations, the aspiration is always to be as good, if not better than, developed nations. However, it can be underwhelming for consumers if a service appears to be distanced from their consumption behaviours. In emerging markets where credit card penetration is low, this hinders people from signing up to streaming subscription services. This has led to streaming services partnering with telcos to provide weekly subscriptions instead of monthly subscriptions through mobile billing.
The world is pivoting towards video streaming services, and Southeast Asia is leading the charge. By 2023 there will over three quarters of a billion subscribers globally, and Asia Pacific will comprise the majority of these subscribers, up from being a minority of global subscribers in 2019. With well-funded international players like Disney+ and Apple TV+ poised to enter the market, it is vital for existing streaming players to adapt and reinforce their regional unique selling points as the competition to monetise this rapidly growing region intensifies.
The Southeast Asia Video Streaming Deep Dive report can be accessed by subscribers here and will be available on our report store. The report delves into the streaming landscape in Indonesia, Thailand and Malaysia. It details the challenges faced by SVOD services and strategies taken to succeed in these emerging markets.
Trending