Kakao Corp Turns MelOn Into A Full Stack Music Company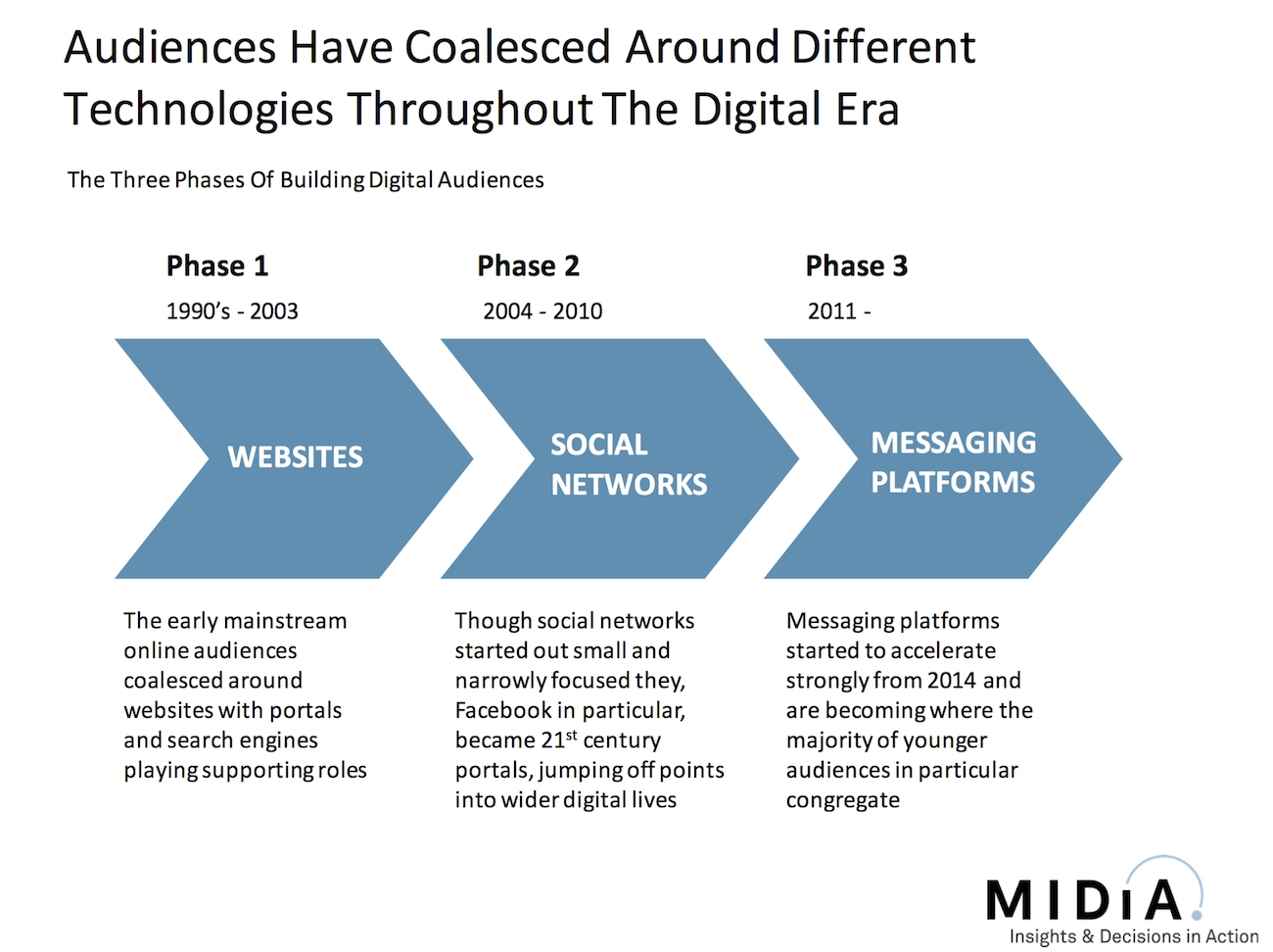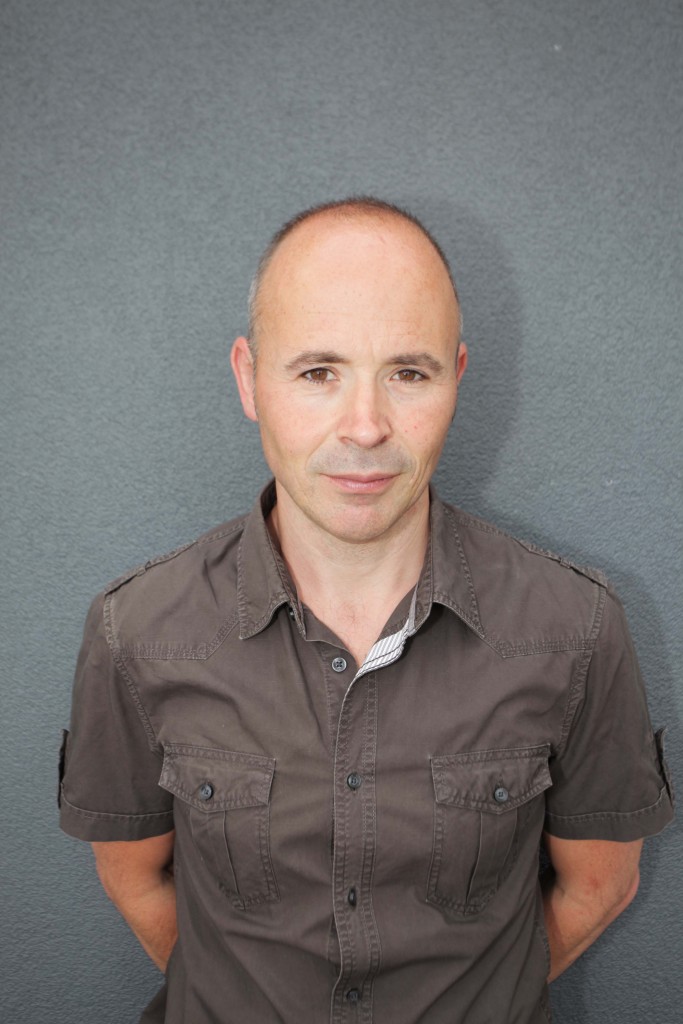 Korean messaging app company Kakao Corp has acquired a 76.4% stake in South Korean entertainment company Loen Entertainment for $1.6 billion, valuing the company at $2 billion. Kakao operates the mobile messaging app Kakao Talk which has around 50 million users, 39 million of which are in South Korea. Though Loen is a record label (as much as that term can be applied to the South Korean music market) 93.4% of its revenue comes from its music service MelOn which is one of the first ever music subscription services. It used to be owned by Real Networks, who also used to own Rhapsody, one of the other very first subscription services. MelOn has around 3.6 million subscribers (approximately a 70% market share) and 28 million total users giving it a subscriber conversion rate of 15%.
The deal has global music industry significance for 3 key reasons:
1.     It is a rare, and much needed, 'high multiples' exit for the digital music market. Last.fm, Pandora, Beatport and Beats Music (as part of the bigger Beats acquisition) are the only truly sizeable licensed music service exits of (semi) recent years. The transaction gives an effective purchase price of $532 per subscriber or $68.4 per user. Music services across the globe now have contemporary valuation metric to work from. Though there are multiple caveats to consider, including the next point…
2.     Kakao Corp has created its own Full Stack Music Company, combining a music service, a messaging app, an award winning music brand, talent agency and label into a fully integrated entertainment and communication ecosystem. Following on from Pandora's 2015 acquisitions of TicketFly and Rdio (assets) the Full Stack Music Company strategy is gaining real momentum.
3.     Finally, the acquisition reflects the growing importance of mobile messaging apps. Messaging apps are the third chapter in how digital audiences congregate, following on from websites and then social networks (see figure). There are now more than 5 billion monthly active users of messaging apps, compared to 2.6 billion social networking users. Though media companies are still struggling to work out how to make content work on these apps (with Snapchat the most promising so far) their importance will only grow over the coming year. Messaging apps are becoming the most important way to connect with younger audiences.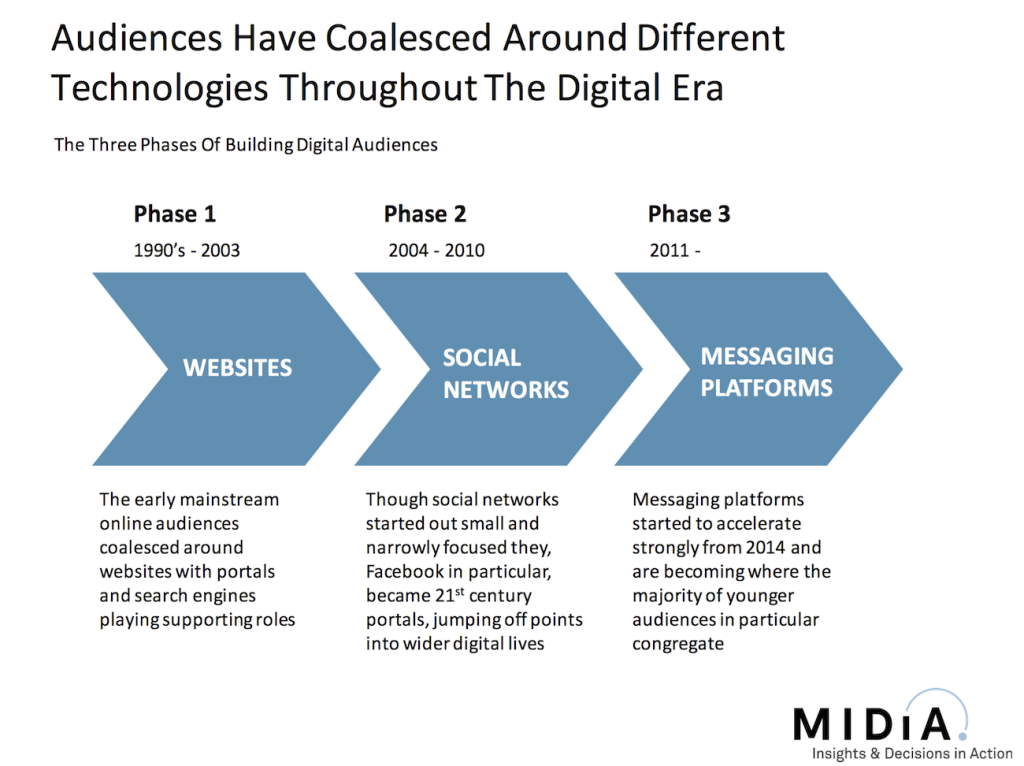 For more insight into the global messaging app market MIDiA Research report subscribers can read our October report 'Mobile Messaging Platforms: How Facebook's Hedge Strategy Is Changing The Face Of Messaging'.  If you are not a subscriber you can buy the individual report here. If you want to learn more about how to become a MIDiA Research report and data subscriber email us at info AT midiaresearch DOT COM or visit this page.
Trending