Disney+ and HBO Max tip Netflix's crown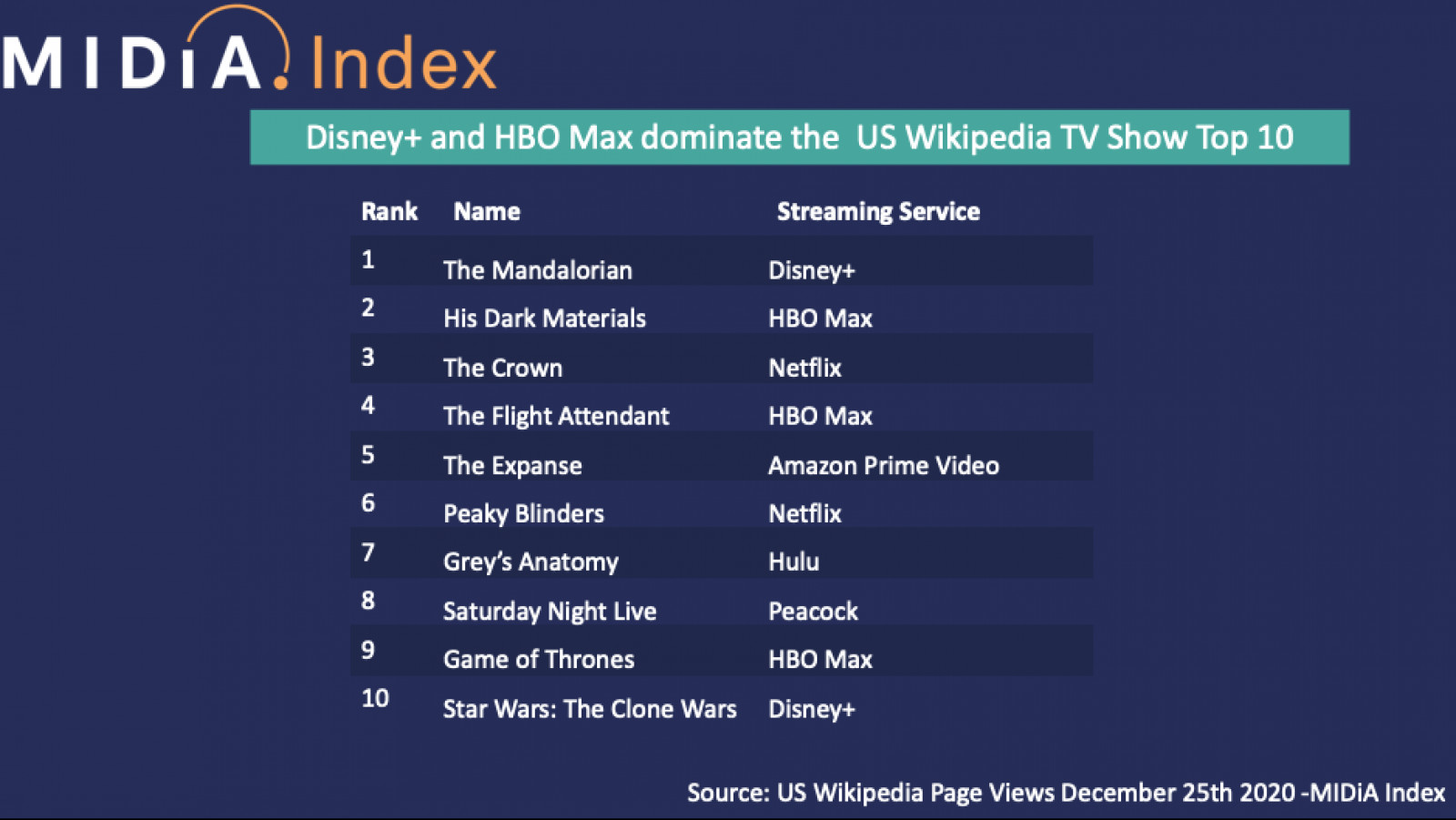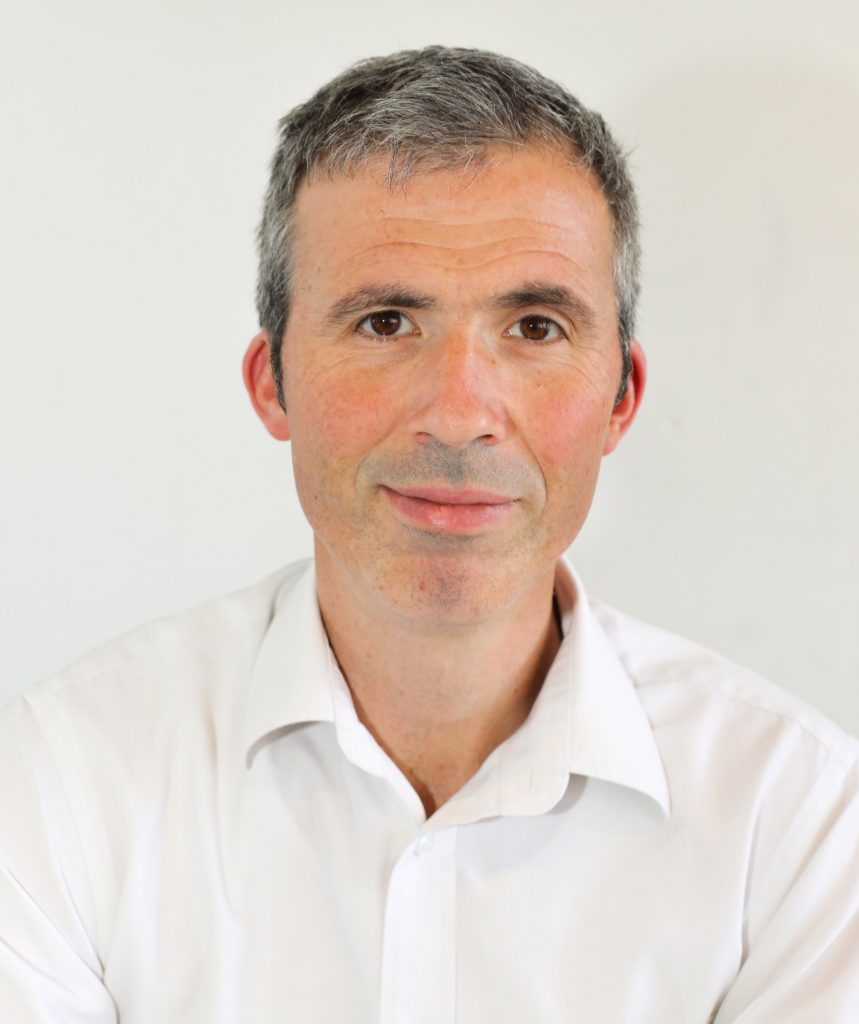 As 2020 draws to a close, the year that was always going to be defined for the TV industry by the streaming direct-to-consumer 'big bang moment' exceeded even the most ambitious demands of the new streaming entrants.  Media major Disney celebrated the first anniversary of Disney+ by more than tripling its subscriber targets for FY 2024, in response to meeting the top end of its initial 2024 target in its first full year of operations. 
Despite not having the flagship 2020 Olympics to drive engagement for its July launch, Comcast's Peacock still ended up with over a third of Netflix's subscriber numbers in its first half year of operations. Apple introduced the lure of the multi-media bundle via Apple One  to the D2C wars, leveraging its strong music and evolving games and news subscription services to strengthen an already robust ecosystem play. And AT&T's HBO Max threw a wrench into the Hollywood machine by announcing  that all of its 2021 slate of new movies will be simultaneously available at no additional cost to HBO Max subscribers.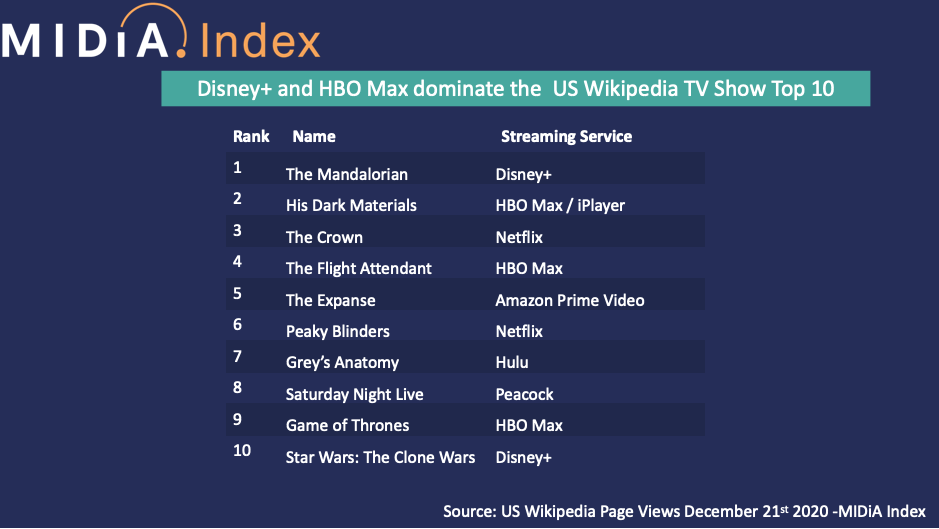 The strategies of the D2C entrants involve a combination of Machiavellian competitiveness alongside bold opportunism, however it fundamentally all comes down to the consumer response. Audience engagement can truly be measured by the level of interest in the competing content on offer. Up until the middle of the year, Netflix was the big winner having decisively claimed latent fandom via Wikipedia TV show page views from the TV networks. Unlike google searches, Wikipedia TV show page views are made by prospective viewers of shows who are looking to find more out about a title before making a decision as to whether or not to invest the time to watch it. 
Featured Report
TV monetisation The third way
The slowing of subscription growth in developed markets means that streaming services have to look both towards post-subscription and post-advertising models. A focus on retention will maintain downward...
Find out more…
As of June 2020, Netflix was the out and out leader with six of the top 10 most-viewed Wikipedia pages, including the top show Netflix originals.  However, by September, while Netflix still had ten shows in the top ten, the most-viewed show was from one of its new domestic D2C competitors, HBO Max, followed by a Netflix Original at number two. Fast forward to December 21st 2020, and Netflix is down to two shows in the top ten, of which the highest-ranking show, the Crown, is only ranked third in cumulative page views to date.
Netflix the disruptor itself is now undergoing disruption 
Netflix has dominated subscription video on demand (SVOD) since its pivot into streaming back in 2007, and has been the most successful at internationalising its subscriber base (only 38% of subscribers are US based). However, its Achilles heel has been its decision to focus on mass-produced scripted drama. While the sheer volume of content which Netflix has been able to put out (Netflix produced more originals in one month than Disney+ had originally planned for the whole of 2020) has resulted in breakaway hits such as the Queen's Gambit and the Game Changers, which have since gone onto to help shape mass cultural movements, it is also negatively impacted by an inevitable surfeit of low-quality inventory. 
Disney+'s domination of the top 10 Wikipedia shows, followed by HBO Max now outperforming Netflix with three shows in the top ten, underlines the resurgence of quality over quantity. 2021 then is likely to ironically see the return of the content power houses, as Disney, Warner Media, and NBCUniversal, adapt to producing 'stream-able' content based upon proven content IP, and a rich heritage of world class TV and film production.
Trending