Is HBO Max about to disrupt Netflix domestically with relevant scripted drama?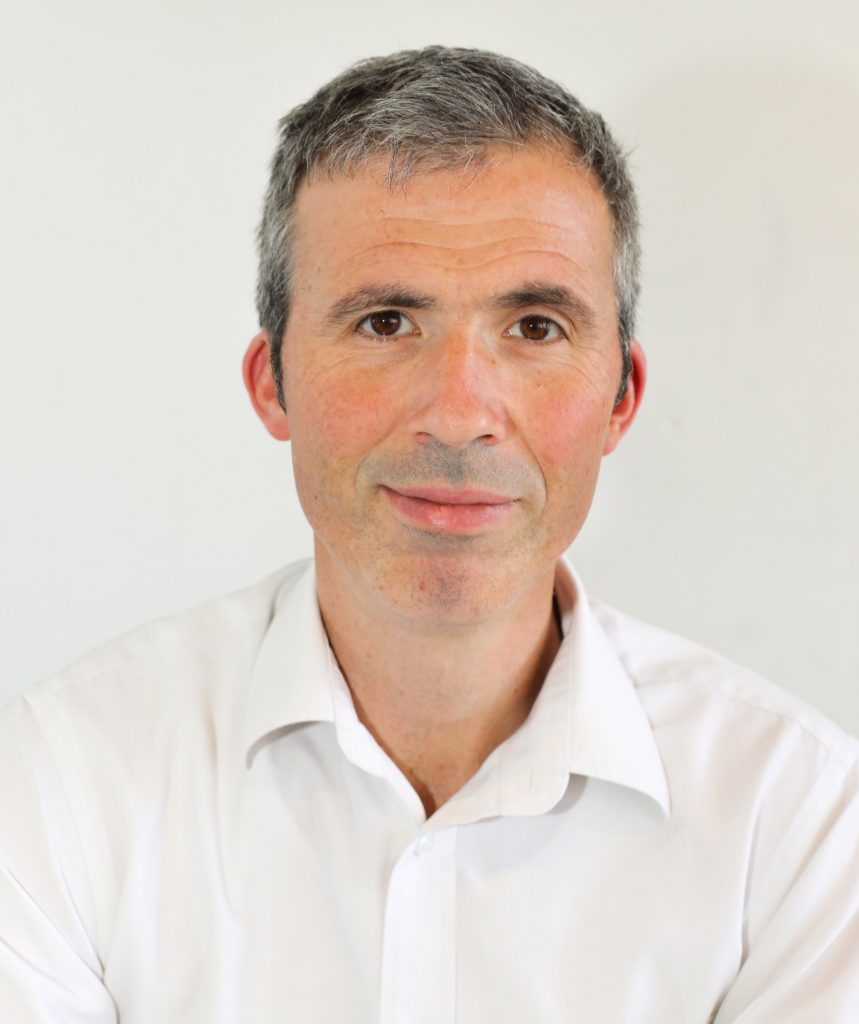 When Warner Media executives commissioned the retro gothic horror original Lovecraft Country for its new flagship streaming service HBO Max, they could not have imagined just how on message the show would prove to be. At the start of September, US audiences have spent more time looking at its Wikipedia page than any other scripted drama show. Based on the 2016 novel by Matt Ruff, Lovecraft Country follows the protagonist engaging on a road trip across 1950's racially segregated America in search of his missing father. Combining the very real racist terrors of the era with otherworldly monsters taken from the story universe of H.P. Lovecraft, the new original which was released on August 16th and chimes with the contemporary reality of an edgy, uncertain, and racially charged 2020 United States.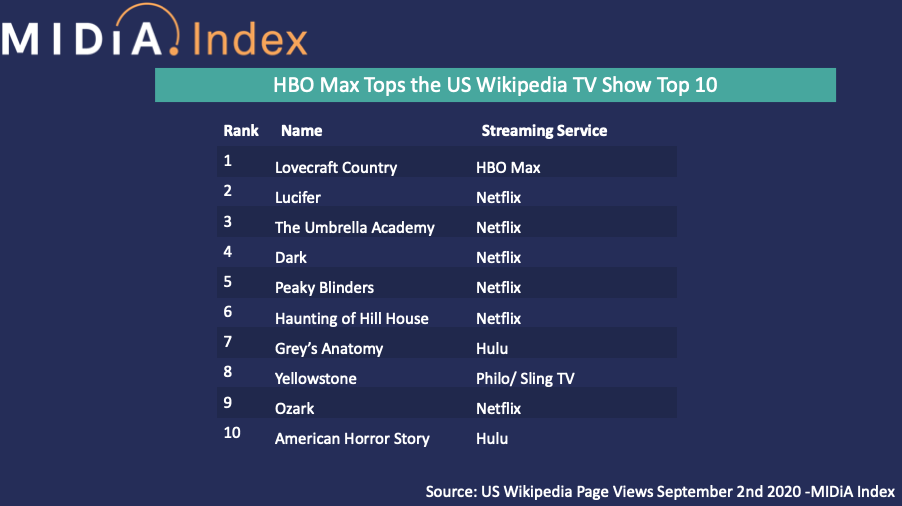 As the above top ten most-viewed Wikipedia pages by US consumers reveals, the showrunners for Lovecraft Country, are also fortunate to be releasing a gothic suspense at a time when the horror suspense genre is grabbing US audience mindshare. Of the top ten most viewed Wikipedia pages, four are horror/suspense genre shows tapping into the general disquieting zeitgeist. The Q2 MIDiA Research Consumer survey  has the horror genre as a whole  is the fifth most in demand genre for US consumers, ahead of reality TV and sports. Clearly the creative team at Warner Media is on to something with its focus on the genre.
Does the early win for HBO Max mean the end of Netflix scripted drama dominance?
While Wikipedia page views does not equate directly to viewing and subsequent fandom, it does however provide a clear indication of interest in a show, as only those interested in finding out more about a TV series would seek out the page to view. The conversion of awareness into fandom is a separate process, of which Wikipedia page viewing is one of many early touch points. However, the interest in the show from a service which only debuted back in May, provides early promise of the creative firepower available to the HBO Max team as Warner Media seeks to carve out a subscription base alongside subscription video on demand (SVOD) leader Netflix. However, the fact that seven of the remaining top ten most viewed Wikipedia show pages are for Netflix originals, indicates that the SVOD hegemon still dominates audience mindshare in the US as we go into the final two quarters of 2020.
With Warner Media's parent company communications major AT&T, currently looking to reduce its cost structure as it navigates the current recession climate, its ability to keep funding premium scripted drama will inevitably be impacted by the subscription uptake for HBO Max at a time of constrained discretionary consumer spending. 
Earlier this week it was reported that AT&T is considering selling its ad unit Xandr. Xandr was a big part of former CEO and chairman Randal Stephenson's bid to build an integrated communications, ad and media business, led by the 2018 acquisition of Time Warner (Now Warner Media) for $85 billion. Xandr was launched in the same year following the $1.6 billion AppNexus acquisition as the cornerstone of AT&T's ad tech business. The fact that it is now reportedly considering selling Xandr for the same price ($1.6 billion) at which it acquired AppNexus shows just heavily AT&T's $152 billion debt burden now weighs on group performance.
AT&T now has to believe and hope that the attention-grabbing success of Lovecraft Country translates into increased demand for HBO Max as it navigates the increasingly disturbing economic and political landscape of H2 2020.
Trending