Thinking the Unthinkable – Netflix As Gatekeeper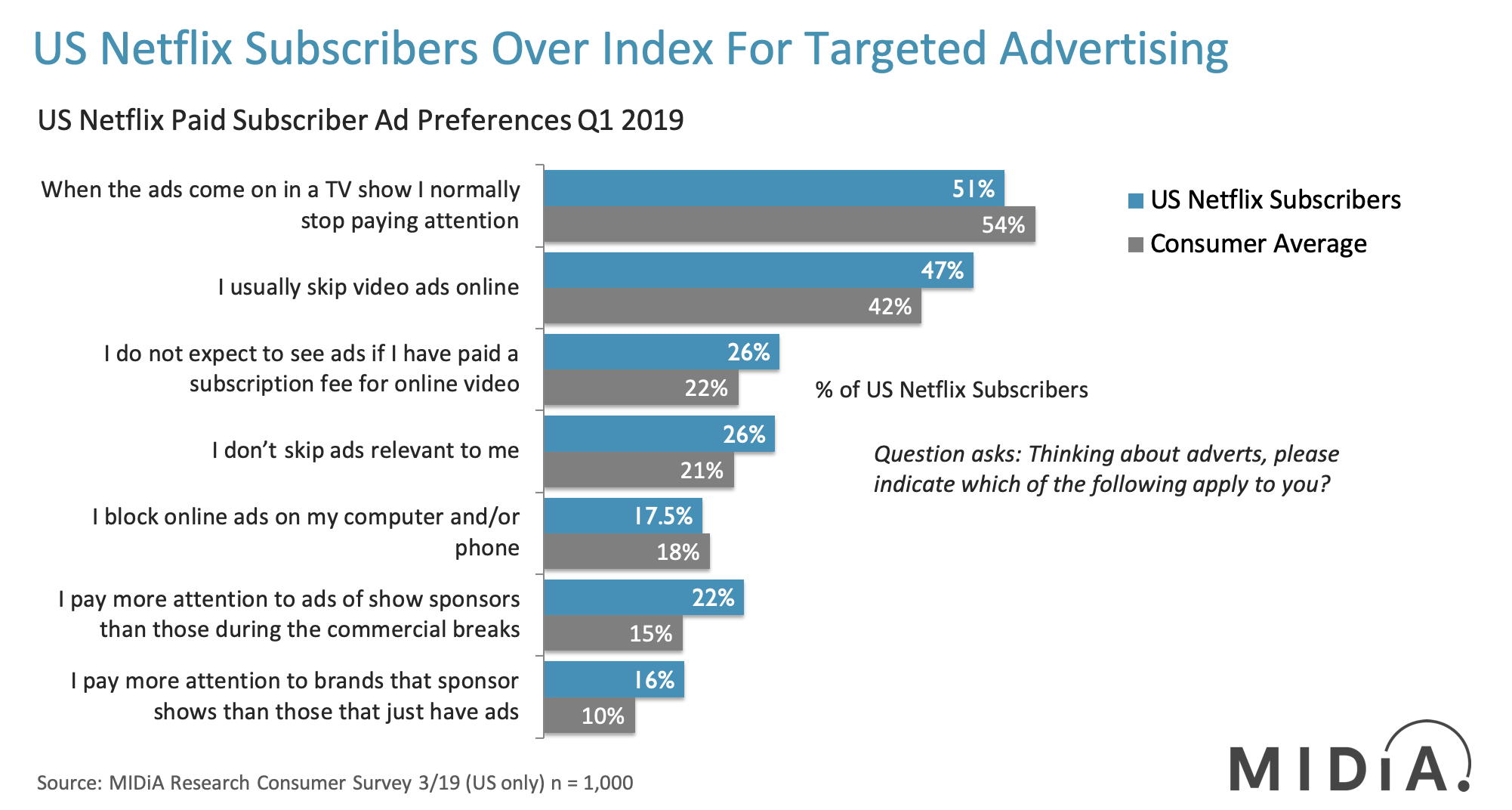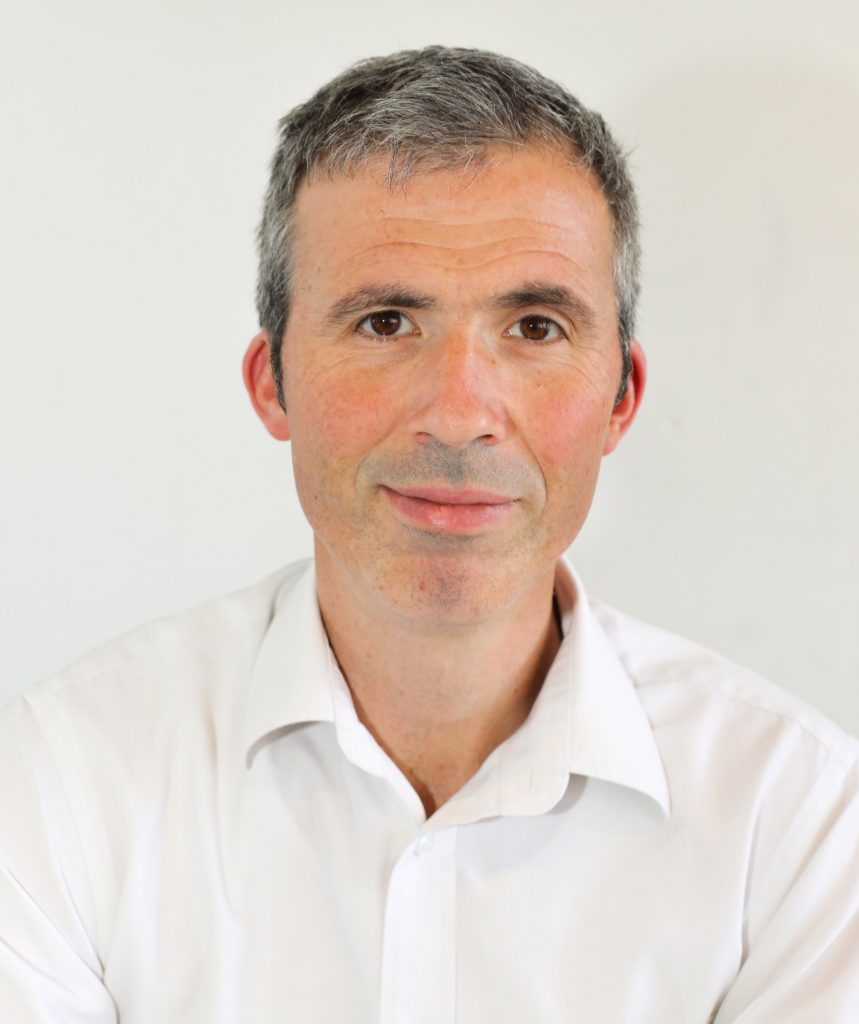 Life after Netflix's disappointing Q2 earnings has been challenging for the iconic global streaming hegemon.
Netflix has achieved hegemonic global subscription video on demand (SVOD) status through a smart combination of serving up second-tier licensed content alongside zeitgeisty original and exclusive content. All of this is provided on a highly competitively priced and ad-free consumption environment.
However, the financial reality of running a subscription-based digital entertainment service on wafer-thin margins is starting to appear increasingly challenged. In light of declining net revenues, with net income for H1 2019 at $614.7 million, down from $674.473 million for H1 2018 – and with the cost of revenues increasing from $ 4.7 billion in H1 2018 to $ 5.9 billion in H1 2019, change is now required. Add to this stalling membership growth, and the previously unthinkable becomes thinkable as advertising becomes an area for revisiting.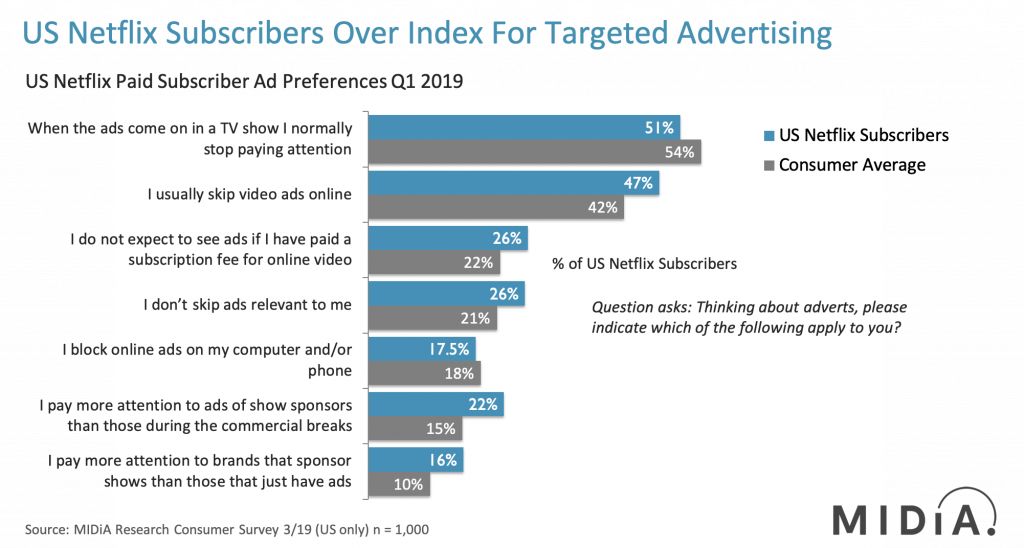 As the above chart illustrates, despite being SVOD subscribers Netflix paid members are actually more responsive than the consumer average for relevant targeted and considered advertising. Netflix has two key strategic ways to respond to this susceptibility to grow incremental revenue:
The gatekeeper strategy: The most valuable audiences are behind subscriber paywalls. With a strongly stated brand position of being ad-free, monetising access to Netflix's valuable audience can come through thoughtful content commissioning partnerships – think a Colin Kaepernick original documentary co-branded with Nike. Not only does this monetise an existing untapped asset base, but it also allows Netflix to create a new delineated set of brand identities around the disparate cohorts of digital natives who are semi-engaged with the platform. With Netflix paying subscribers 6% more likely than the average consumer to pay attention to brands that sponsor shows than those that just have ads, Netflix is currently sitting on found revenue if they proceed with the gatekeeper strategy.


Dynamic ad insertion: The ability to seamlessly integrate dynamic product placement has been around for several years, courtesy of the likes of UK start-up Mirriad. A digital platform with global reach built around story-telling – i.e. Netflix – would give the technology the use case it has been looking for to-date. Netflix paying subscribers are 5% more likely than the average consumer to respond favourably to relevant ads. Dynamic ad insertion would provide non-intrusive ad revenue for Netflix, and provide brands with access to the 26% of Netflix's valuable paywalled subscriber base who respond favourably to relevant ads.
You can download our free report, Netflix After Q2 2019, in our report store here.
Trending