Take Five (the big five stories and data you need to know) November 18th 2019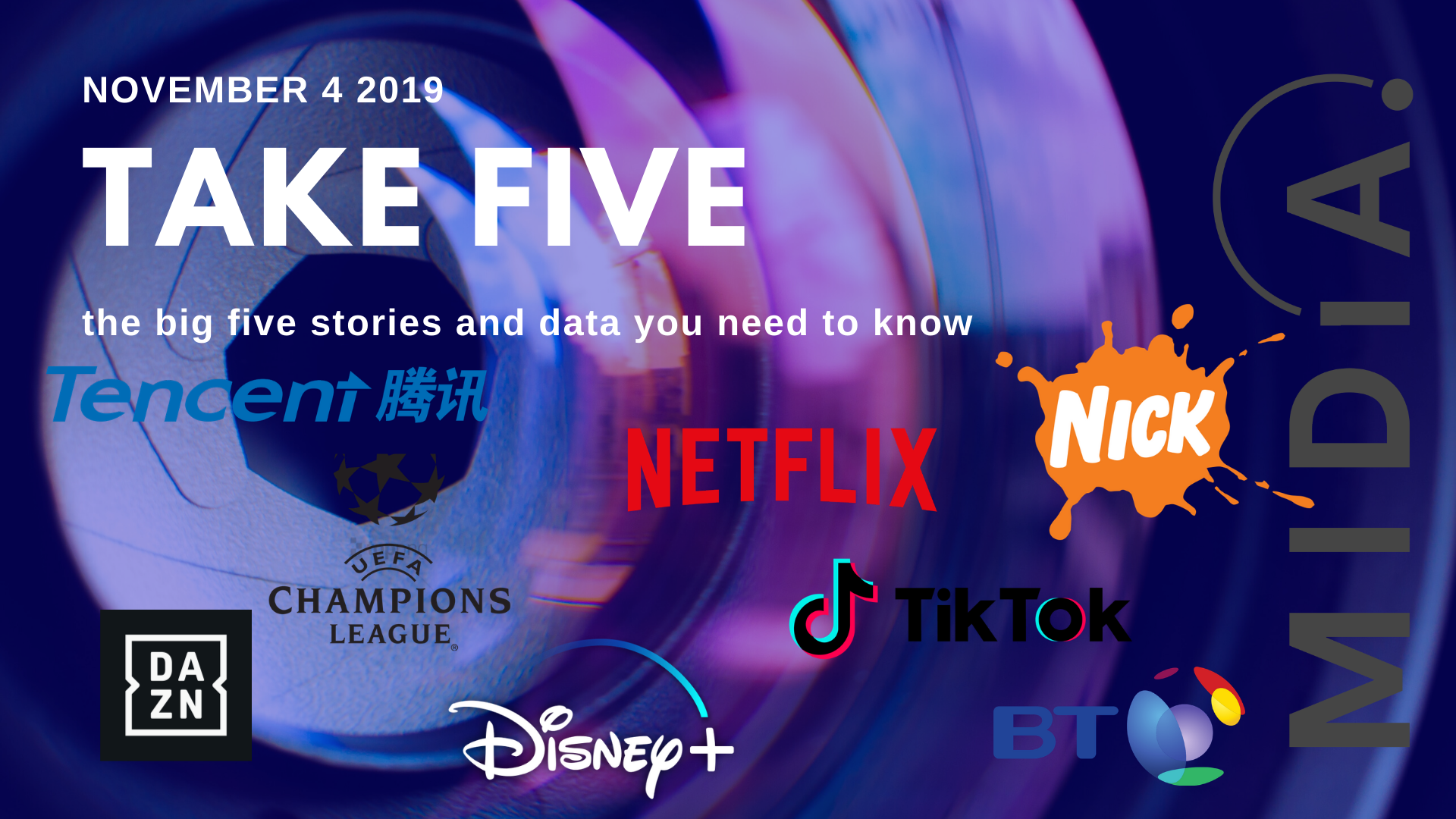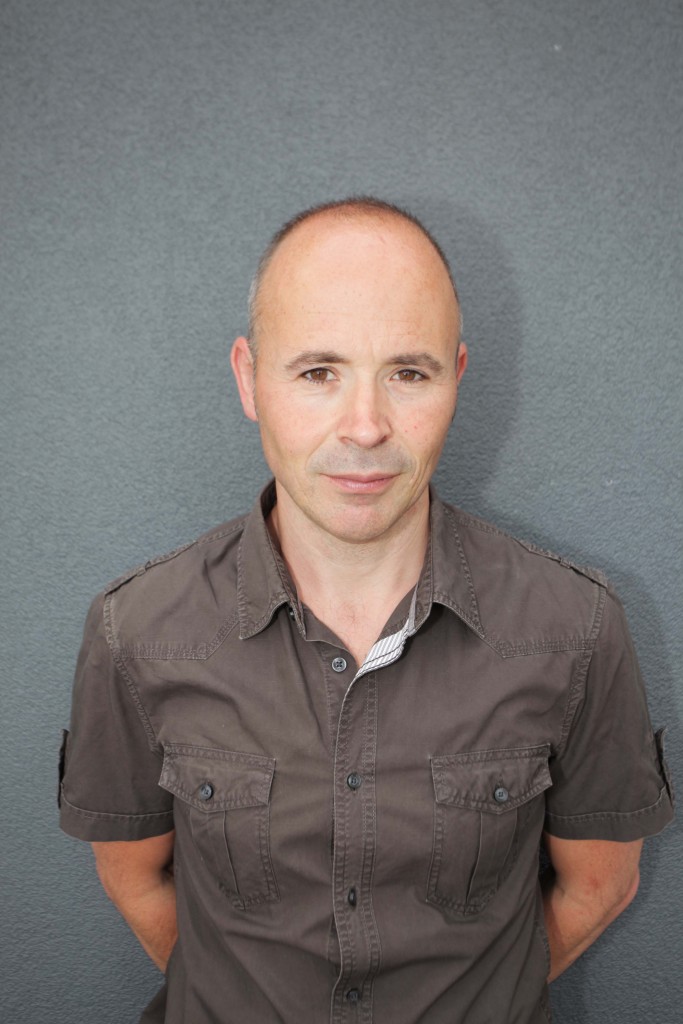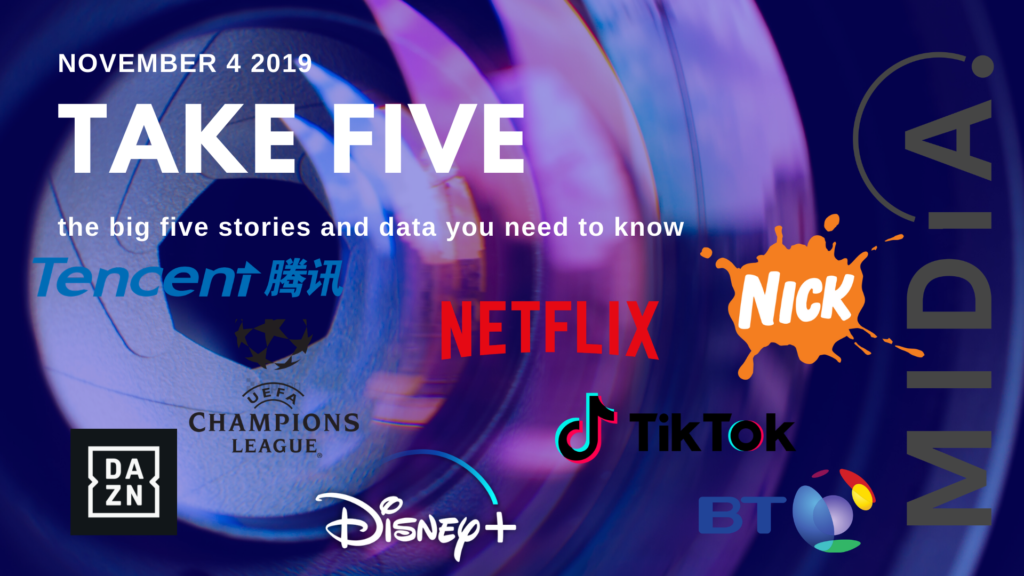 Bytedance subscription: Bytedance, parent of TikTok, is reportedlyclose to launching a music subscription service, initially focused on emerging markets.The big question is whether Bytedance will get the deals to launch something genuinely new, built on TikTok's foundation, or just end up launching a cookie-cutter "all you can eat" 9.99 service.
Netflix and Nickelodeon team up: Netflix and Viacom's Nickelodeon have announced a multi-year partnership to create kids shows. This shows two things: 1) Netflix is ensuring its kids offering is up to competing with Disney+, and 2) not all traditional TV companies see Netflix as being the enemy. This is becoming a heavily nuanced market.
Tencent looking for backing: Tencent is reportedly looking for external partners to come in as part of its $3.3 billion acquisition of 10% of UMG.Given Tencent was bullish about going it alone and paying a premium, something feels odd here. Maybe Tencent got spooked by slowing streaming growth in Q3 – something MIDiA said at the start of the year would happen.
Disney streaming woes: Good news for Disney+ with 10 miillion sign ups in 24 hours – that's more than Apple Music got in weeks after launch. Bad news: it couldn't cope with the demand, with widespread user complaints. Turns out it is just as hard for a media company to become a tech company as vice versa. There will be broad grins in Netflix towers.
BT keeps Champions League rights: UK telco BT has secured television rights for the European Champions League for another three seasons from 2021.The deal is reported to be worth £1.2 billion ($1.6 billion), with streaming service DAZN missing out in the bidding process. Sports rights remain a highly valued asset, but the bubble will burst at some stage in the next five years or so.
Trending