More consumers intend to buy PS5 than Xbox Series X, but both companies will be content with their trajectory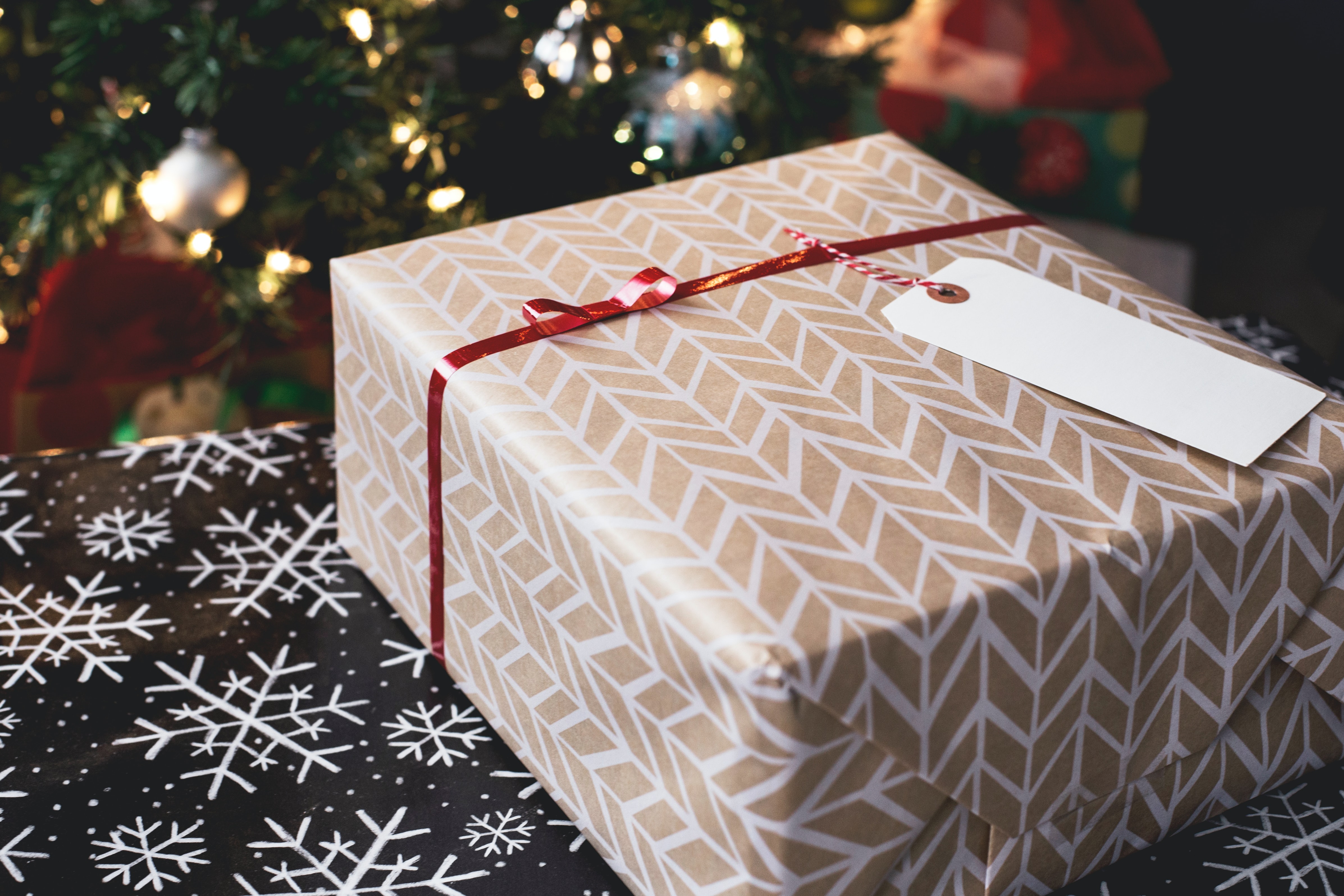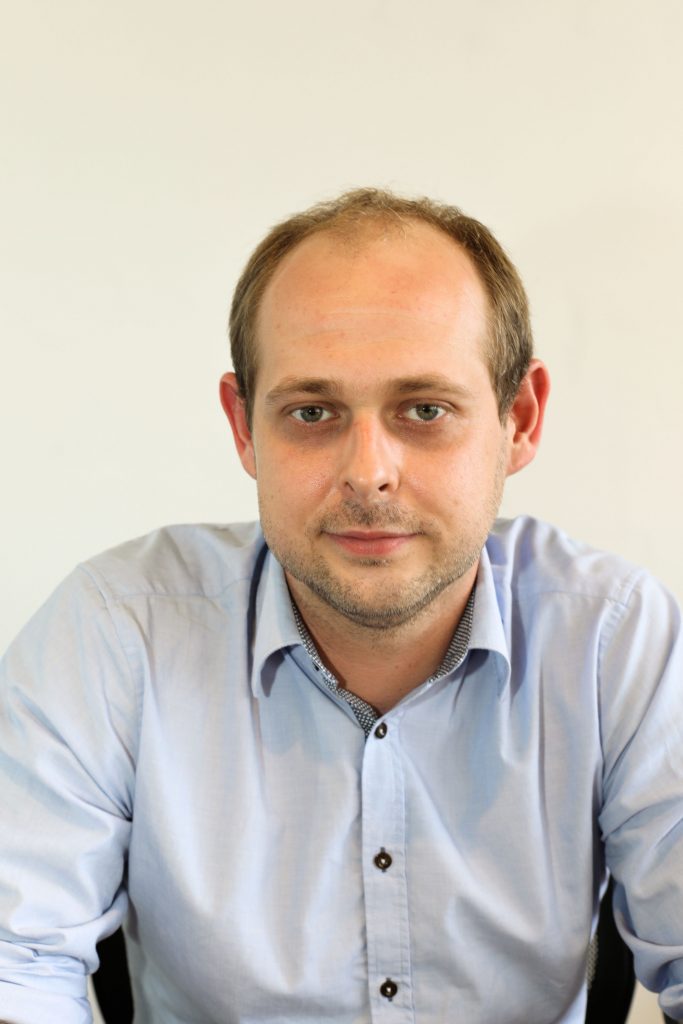 With both PS5 and Xbox Series X having sold out their pre-order stock, the winter holiday race is heating up. Following Microsoft's acquisition of ZeniMax Media, we wrote that the acquisition is unlikely to have a short-term impact on console sales, and rather play a larger role in the conversion of existing and new users to Game Pass. MIDiA's Q3 consumer survey data indeed suggests, that PlayStation has one up on Xbox when it comes to consumer intent to purchase consoles.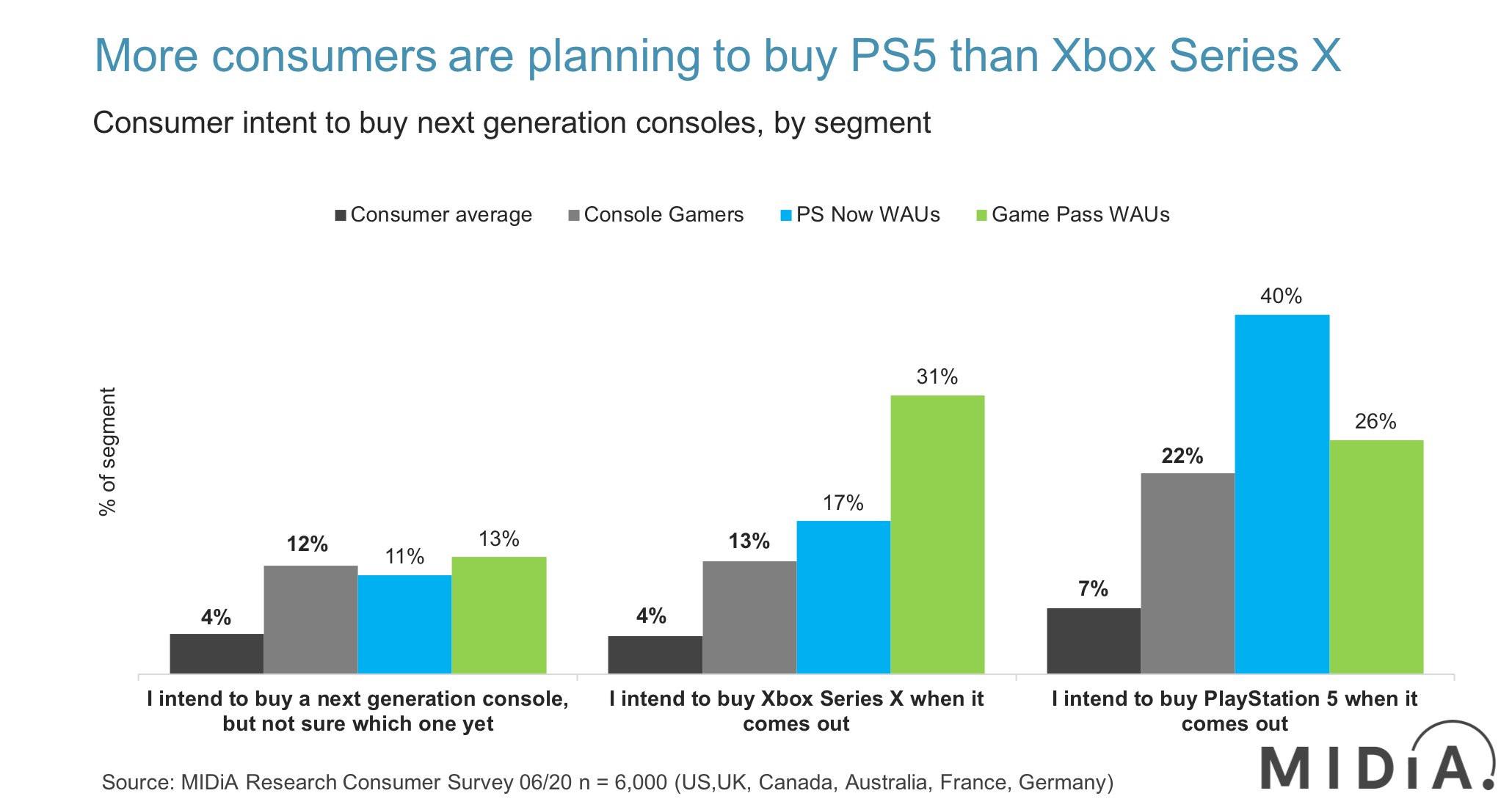 15% of consumers plan to buy a new console in aggregate, with 4% planning to buy a new Xbox, 7% planning to buy a PS5 and 4% as yet undecided.
While self-reported numbers, especially those reaching low penetration rates, are to be taken as directional rather than definitive, it is useful to look at the ratios between these answers. Zooming in on the console gamer segment, the ratio more or less stands, with 13% of console gamers planning to buy an Xbox, compared to 22% intending to buy PS5.
Xbox Game Pass users are a higher flight risk than PS Now users: 17% of PS Now weekly active users intend to buy an Xbox Series X. 26% of Xbox Game Pass weekly active users intend to buy a PS5.  Though this is partly affected by some consumers owning both consoles and some subscribing to the services without owning a console at all, the current consumer intent indicates that Sony has a chance to pick up console unit market share in the surveyed markets.
12% of console gamers are interested, but still undecided: The interested yet undecided consumers are a crucial segment to battle for, as the segment size is significant enough to either help Xbox catch up or help Sony to cement its lead. The decision making for this segment will come down to a plethora of factors, from price deals and bundles to availability, winter holiday marketing campaigns' reach of parents, etc. Stay tuned for an upcoming MIDiA report, which will profile the undecided consumer segment.
PS Now users more likely to buy PS5, than Game Pass users to buy an Xbox: 40% of PS Now users plan to buy a PS5, compared to 31% of Game Pass users who intend to buy Xbox Series X. Though current Xbox owners convert better to Game Pass than PS owners to PS Now, the latter seems to be doing a slightly better job at enticing users with its next-generation hardware proposition.
While all this news seems to be in favour of Sony in this race, it can be argued that both companies will be content with the direction of their travel at this point. The race is no longer a parallel one, and thus console unit sales have varying degrees of importance for each company. Both Xbox and Sony are increasingly embarking on their own strategic routes of their parent companies. For Sony, unit sales are more important than for Microsoft at this point, because the future of Microsoft is Game Pass, cross-platform and cloud, while the future of Sony is cross-entertainment, content-rich and super-premium experiences, likely within a semi-walled garden of its hardware and content rights ecosystem.
Trending