MIDiA's Podcast Research – A Response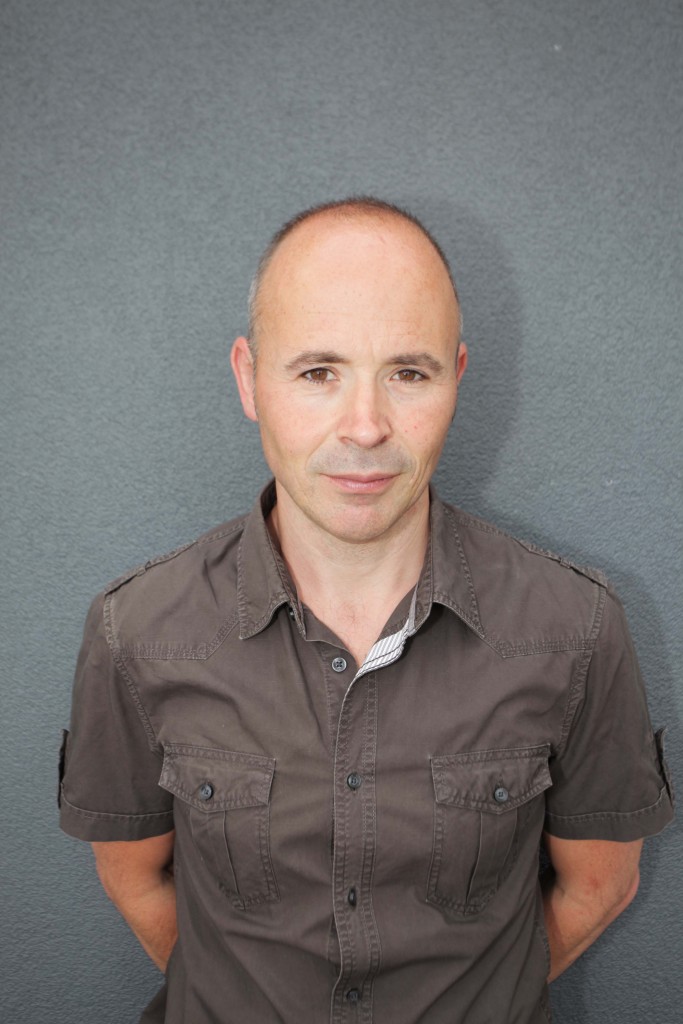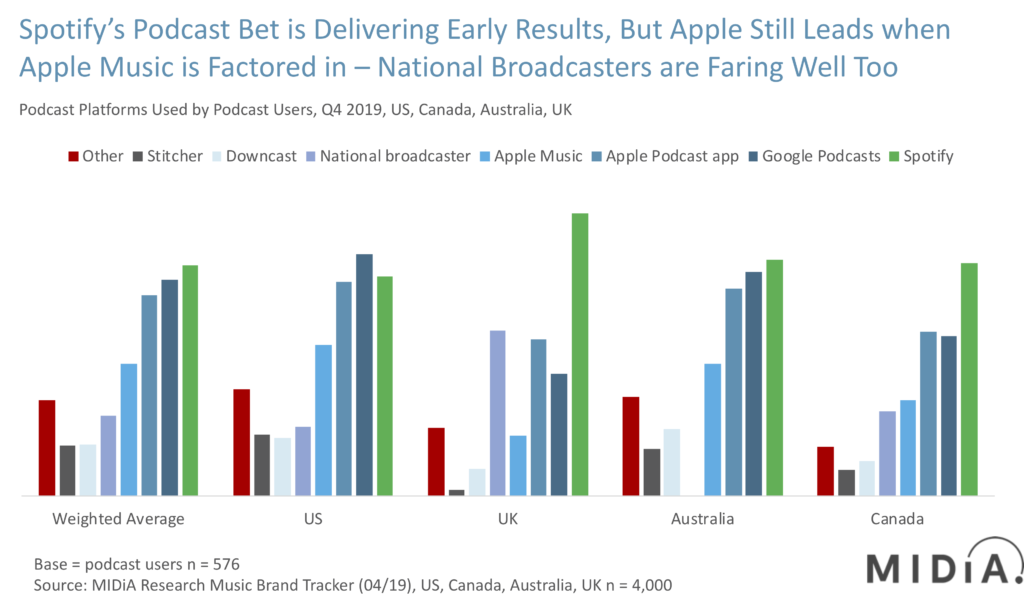 Last week we published a blog post highlighting some initial findings from our inaugural quarterly podcast tracking data. The results show Spotify in a leading position as a standalone platform, Apple Podcasts second and national broadcaster apps doing well.
The results may appear counterintuitive to some and they certainly stimulated vibrant market debate, which we always encourage. Regular readers will know that MIDiA prides itself on taking an objective and rigorous approach to research and data. It is a reputation that has been many years in the making. And so, as there have been some questions and misunderstandings around the data itself, here are some extra details to help you navigate it and its implications better:
The data comes from MIDiA's quarterly Music Tracker survey, which is fielded in the US, UK, Canada and Australia. It has a sample size of 4,000 and is fielded online to a nationally representative panel with weightings set for age, gender and region and caps on number of surveys per respondent. Our survey partner is Kantar, one of the world's largest and most respected survey providers. We have been fielding the wider survey every quarter since Q4 2016, so we have a high confidence in the quality of the dataset. We added podcast platform tracking in Q4 2019.
The data in the chart refers to the platforms which audiences use to get their podcasts. We fielded the question specifically to those respondents that stated earlier in the survey that they listen to podcasts, and the question wording was: "Where do you normally access your podcasts (select all that apply)".
As such, this is self-reported audience data. It is not a measure of the total number of downloads / listens. It is not a measure of revenue, nor of brand awareness. What it does show, is where consumers are going to get their podcasts.
As it is a 'select all that apply' question, respondents can potentially be getting their podcasts from multiple destinations; e.g. Apple Podcasts AND Spotify. They would appear as part of both audiences.
We intentionally left Apple Music in the questionnaire despite Apple having switched strategy to its dedicated Apple Podcasts app. This is because there are many podcasts which are still available on Apple Music, but they appear as playlists (or in some cases albums and singles). What we consider most important is user behaviour, not delivery technology. Whether a consumer is listening to a podcast episode as an audio track on Apple Music or via the Apple Podcast app is of secondary importance to the fact that the consumer is listening to the episode. Podcasts are a Netflix moment for radio, dissecting traditional norms and creating something entirely new. Looking at things through a traditional lens can limit your ability to view the bigger picture. That's why we included Apple Music. The survey results suggest we were correct to do so – even if this is only a fleeting moment in time before these users switch platforms.
Google Podcasts was highly ranked in our survey. In terms of actual volumes, many podcast companies report it being a relatively small player. This may well indicate that Google Podcasts has a large number of relatively inactive users, i.e. a large number of users generating a small number of listens.
A similar argument applies to Spotify. Spotify is in early stages in podcasts. It is still a small player in terms of podcast volumes. Nevertheless, our data indicates it has quickly amassed a large audience. Like Google, this audience may be large but is likely delivering low listens per user. Spotify entered podcasts in part because it knew its audience was already listening to podcasts elsewhere. So, what it is doing now is transitioning those podcast listeners over to listening on Spotify. As with any transition, it takes time for habit-based behaviour to become established. Establishing the audience is the crucial first step and will act as a platform for driving high volumes of listens in the future.
If you have any questions regarding our research and analysis, please feel to drop us a line at info@midiaresearch.com
Also, for reference, below is the exact wording of the question as it appeared in the survey.
Q10 Base = podcast users
Where do you normally access your podcasts (select all that apply)
a Apple podcast app
b Apple Music
c Google Podcasts
d Spotify
e ACAST
f Luminary
g Downcast
h Overcast
i Stitcher
j BBC Sounds (field in UK only)
j NPR (field in US Only)
j CBC (field in CA only)
Trending