MIDiA Fuse Is A Researcher's Dream – Here's Why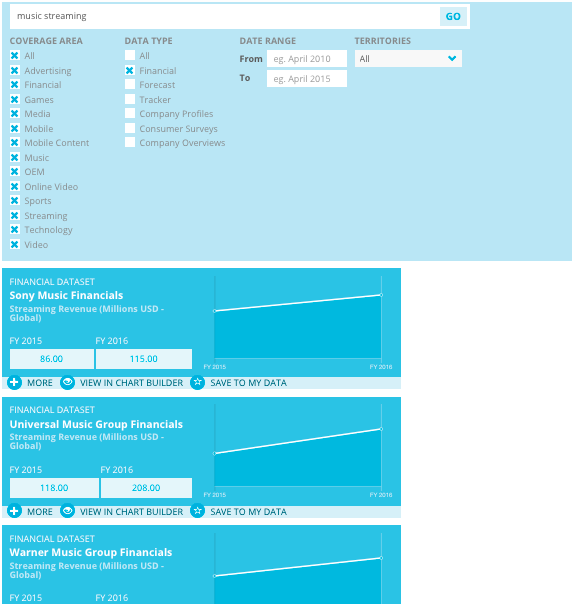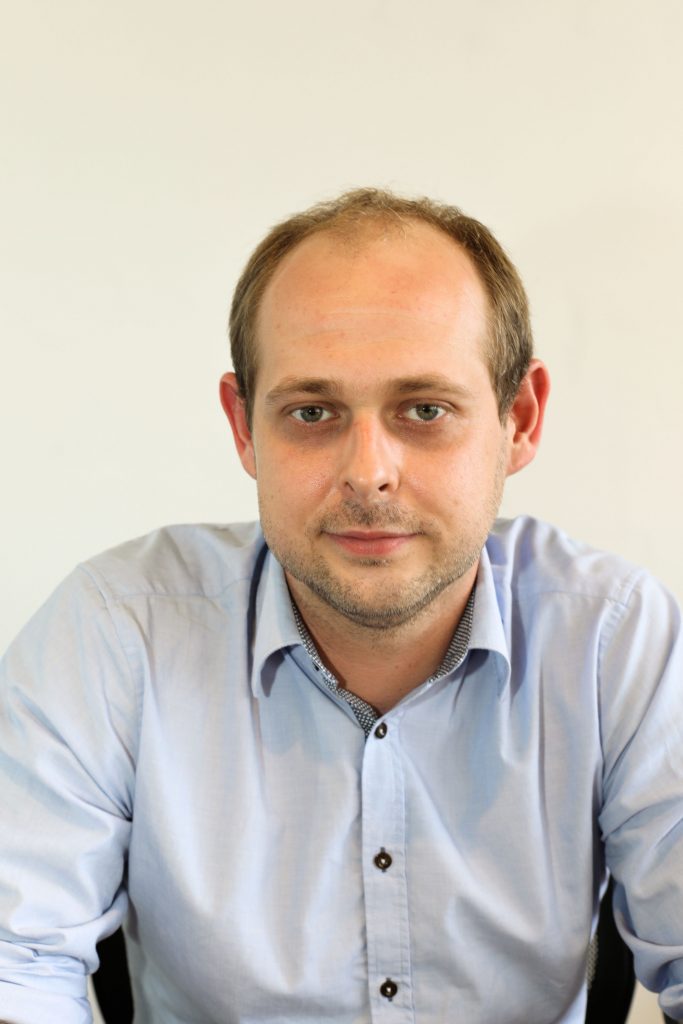 The days are passing by apace, taking us closer and closer to MIDiA Research's launch of Fuse — a self-service data and insight tool, which we believe is going to make lives easier for research, insight, strategy and sales teams in digital media and entertainment across the world.
At MIDiA we are now using Fuse every day to complement our research process. Having used the tool for my own work for the past two weeks, I'd like to share a few key use cases for Fuse, and some reasons I fell in love with it — and why I believe you will too.
The 'Get me everything you can' case
It's 5pm, when juniors at an insights/BI team receive an email from the boss: Get me everything you can on the music streaming market by noon tomorrow.
The task would typically involve the researcher having to visit a plethora of sources and piece together several isolated data points, in order to create a useful market snapshot. You may get global financial market data from one source, then go through concrete financials of the top five to 10 players, visit all of their websites and Crunchbase profiles to learn more about their products, pricing etc. At this point, the researchers would have already visited around 10 websites without having even started gathering any data for the consumer side.
Those researchers will find a straightforward solution in Fuse. The Search feature presents a one-stop research tool, pulling together financial, market, consumer and brand tracker data. Here's what a 'find me all you can' process looks like with Fuse: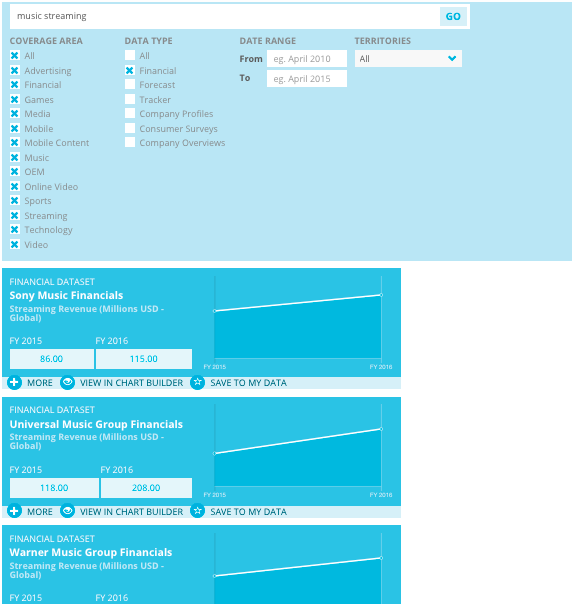 Fuse's Search feature allows users to crawl through all our databases, separately or at once. Simply type in a phrase, select what type of data you are looking for: it can be anything from financial data, through to company profiles, how many music streaming services there are in each region, right up to a well of consumer survey data on music streaming — all without ever having to leave Fuse.
You can save each data point to your user area, which means you can return to your research at any point and carry on where you left off.
Cross-entertainment coverage and competitive benchmarking
As all our data is organised in one place, using Fuse means spending less time data gathering, and more time on doing useful analysis. Fuse's Chart Builder enables users to overlay data from across our databases and coverage areas, save it and export for further use. The example below shows weekly active user penetration rates of key music services in Australia.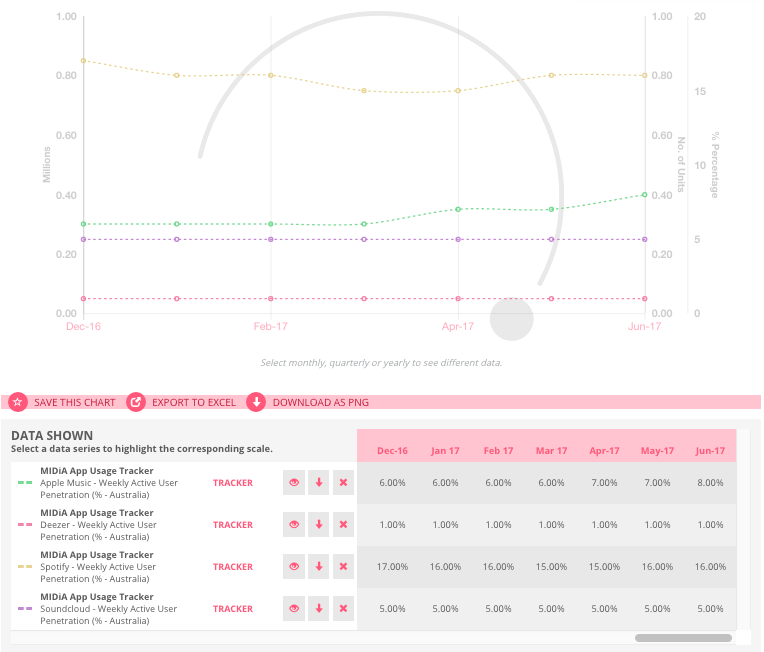 MIDiA Research coverage spans music, video, media and games, meaning Fuse users can overlay data from these industries. For example, you can visualise weekly active usage of key music services against key video services, messaging apps or mobile games in a matter of seconds within Fuse.
Stay up to date with the latest trends
In addition to in-depth research and analysis, Fuse also provides valuable insight in the form of short, easily digestible bites, in our Curated Data section. These can be particularly useful for sales teams looking to keep their pitch fresh with latest trends and data evidence. Every month the Curated Data section will be updated with current and pertinent trends across our coverage areas, that clients should know about.
These are but a few of many capabilities, through which Fuse delivers value for its users.
However, instead of talking up every single Fuse feature in this post, why don't you come to our launch event on the 12th of October in London? All you need to do is register your attendance via this link.
If you can't make it to London, but are interested in finding out more about Fuse, please email enquiries@midiaresearch.com with Fuse in the subject – we'll be happy to set up a walkthrough demo.
Trending