Is streaming making it harder and more expensive for consumers to access video content?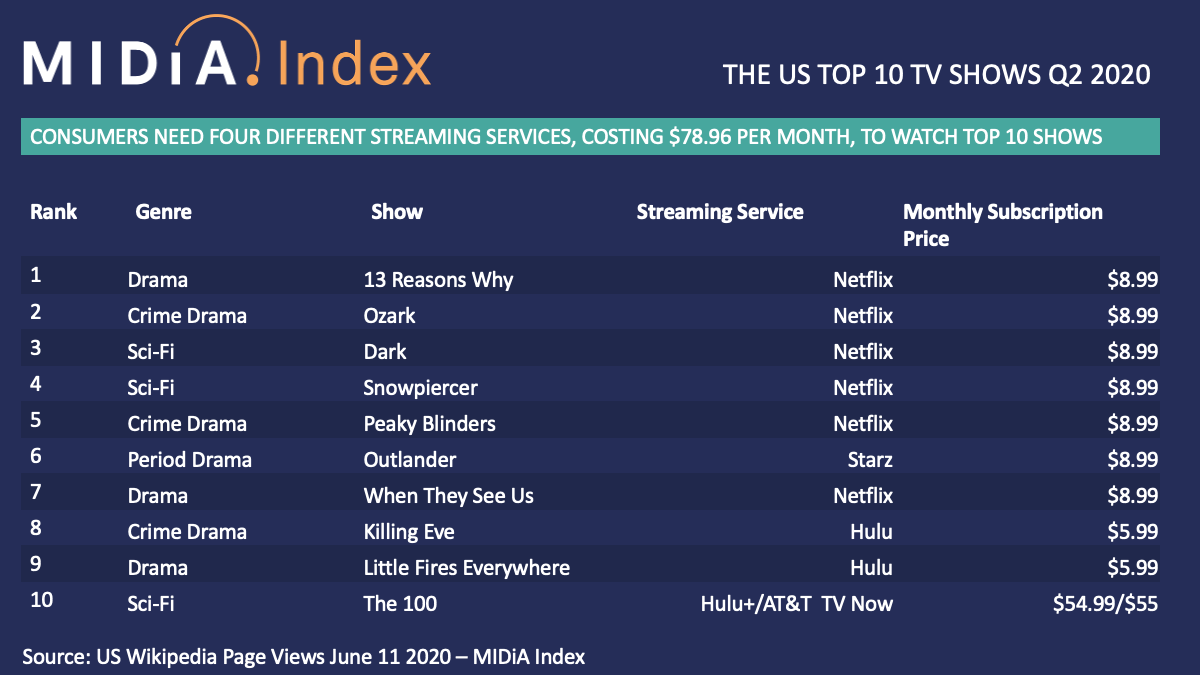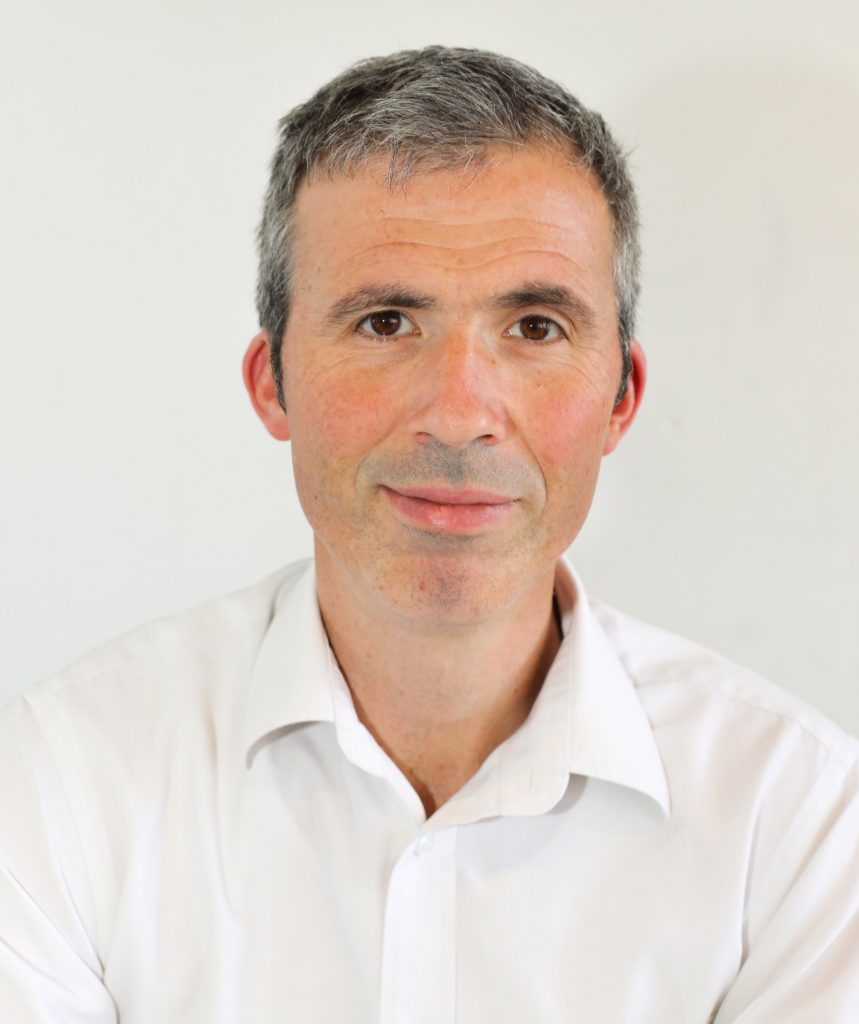 Back in 2007, Netflix made its famous pivot from being a subscription postal DVD rental provider to becoming an on-demand video streaming provider. Fast forward 13 years and the entire TV industry has now been disrupted, with 53% of US consumers in Q1 2020 now paying for subscription video on demand (SVOD) services (source MIDiA Research Q1 Consumer Survey).

While consumers have embraced streaming as the default means of viewing TV shows, more US consumers now binge-watch TV shows than watch via broadcast TV, the business models underpinning the TV rights landscape have been slow to adapt and remain locked in the analogue past.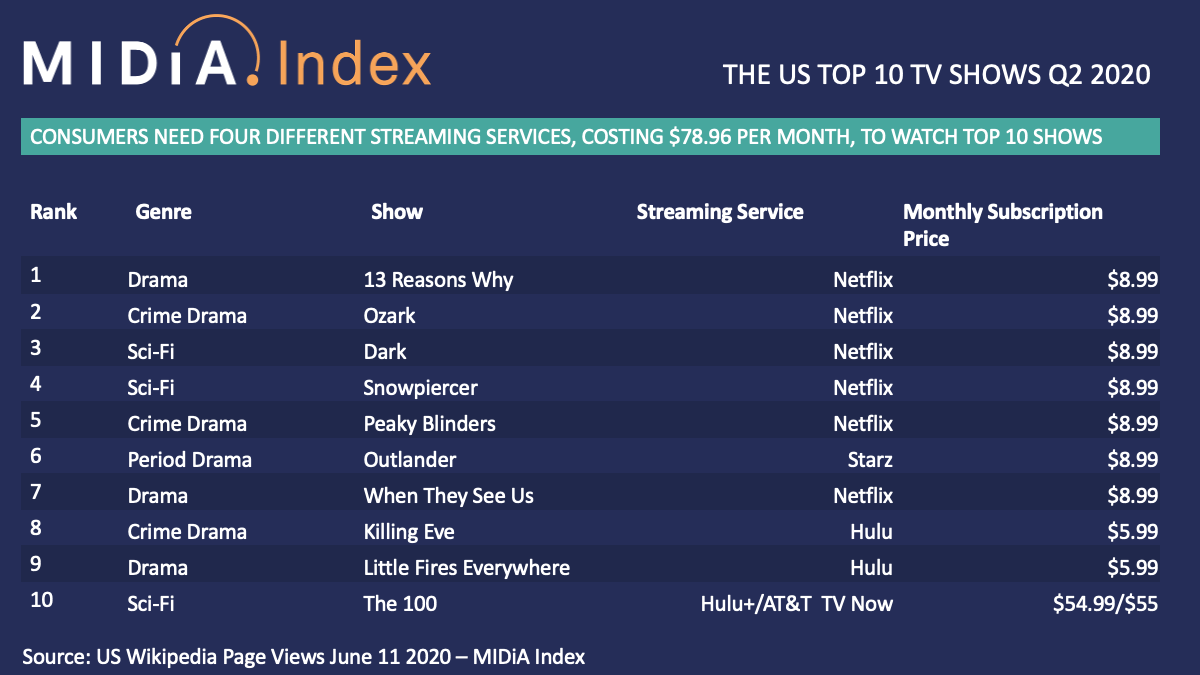 It remains legally impossible to watch the top shows on one streaming platform
MIDiA Index tracks Wikipedia page views as a leading indicator for incipient demand in TV content. Consumers actively choosing to view a show page have made a conscious decision to find out more about a particular piece of content differing substantially from a potentially random word search on Google.
As the above chart shows, the most in demand TV shows of June 2020 remain siloed behind three to four differing services with a combined monthly price point of $78.96. Not only is the price point higher than for a traditional pay-TV skinny bundle, but it also requires signing up to up to four different subscriptions, managing those billing relationships and the associated differing user experiences on the various services. The result is a suboptimal viewing experience.
While aggregators exist in the form of the media streamers provided by Roku, Apple TV, Amazon Fire and Google Chromecast, they effectively operate as app platforms rather than providing integrated viewing experiences. For the end user, having to sign up for additional billing while trying to consume content with an existing service (such as Amazon Channels on Amazon Prime Video for example) is a disjointed experience and leads to negative reactions about additional charges to access particular shows. And of course for cord cutters leaving the familiar confines of the cable and satellite, the reality of not being able to access everything under one subscription service is inherently jarring.
The need to aggregate becomes every stronger as streaming becomes the default
The fragmented world of competing SVOD services has been made worse by the arrival of the big four D2C disruptors – Apple TV+, Disney+, HBO Max, and Peacock. All four new services are using exclusive scripted drama originals as a cornerstone of their go-to-market strategies. The result is an additional layer of paywalls being erected at the very time that mainstream consumers are finally starting to view SVOD as viable alternative to the expensive, scheduled world of traditional pay-TV.
While MIDiA Research has been covering the case for a next generation TV operator since 2016, the consumer demand is now firmly ahead of the business strategies shaping video streaming in H1 2020. How rapidly these plans are altered to effectively meet the needs of new adopters of streaming technology, depends not just on the services themselves but equally on the willingness of the studios and the networks to move firmly into a licensing framework fit for the 21st century.
Trending