Does Tencent Hold The Key To The Future Of Media Distribution?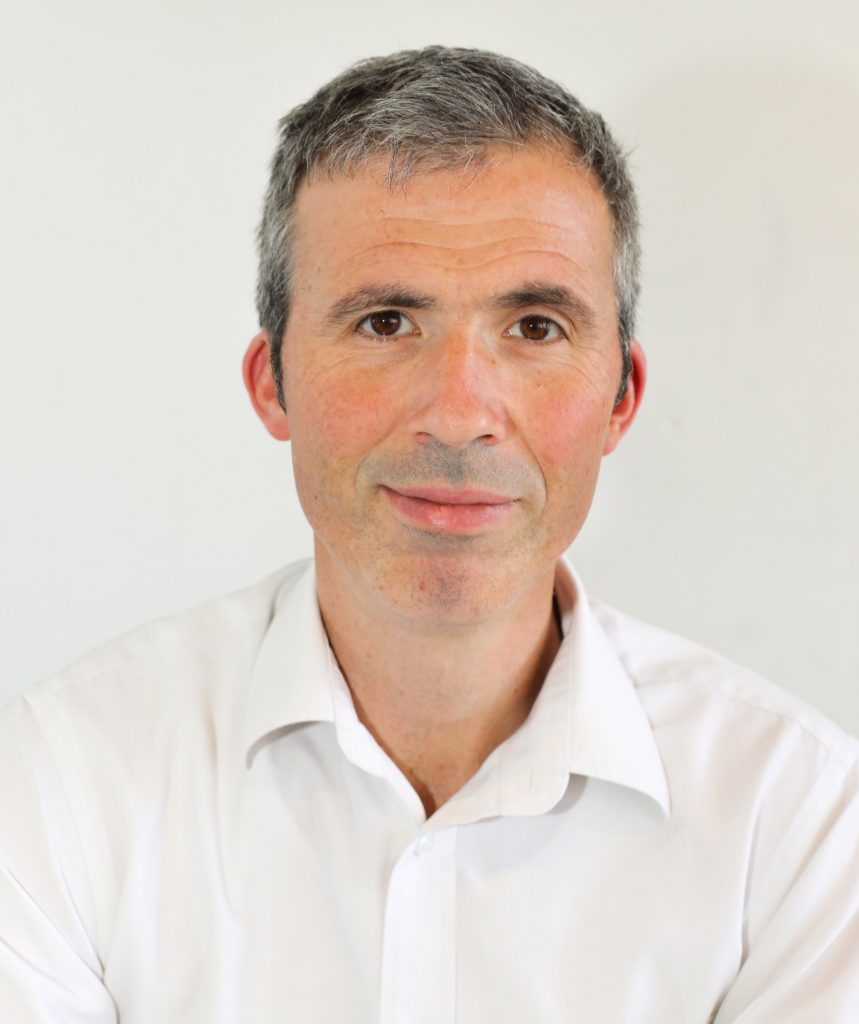 The digital foundations of premium video are undergoing profound transformation. Firstly, traditional TV programming and feature films are becoming decoupled from their original distribution technologies and repositioned as premium video content for digital services. Secondly, a new distribution platform is quietly emerging through the ubiquitous rise of the messaging app.
There are now 7.5 billion global messaging app users, compared to three billion web users. Subscription video on demand (SVOD) users are more likely than non-SVOD users to be weekly active users of messaging apps, with 54% of messaging app users also SVOD users in the US, UK, Canada and Australia, according to MIDiA Research consumer survey data. This compares with the consumer average of 38% for SVOD subscriptions.
According to MIDiA Research consumer survey data, in China messaging app users are more than four times more likely to be SVOD subscribers (53%) than the average population (15%). China is also the only market out outside of Japan to generate meaningful revenues from messaging app users through Tencent's video and mobile gaming services. The other messaging app service generating revenue is Japan and South Korea's LINE service, which has a paid sticker store and now controls 75% of that nascent market. Tencent's main messaging service WeChat now is at a billion monthly active users equating to 75% of the Chinese population. Effectively Tencent is now the default media distributor in China, serving 226 million gamers on a transactional basis, plus 66 million video subscribers and 15 million music subscribers.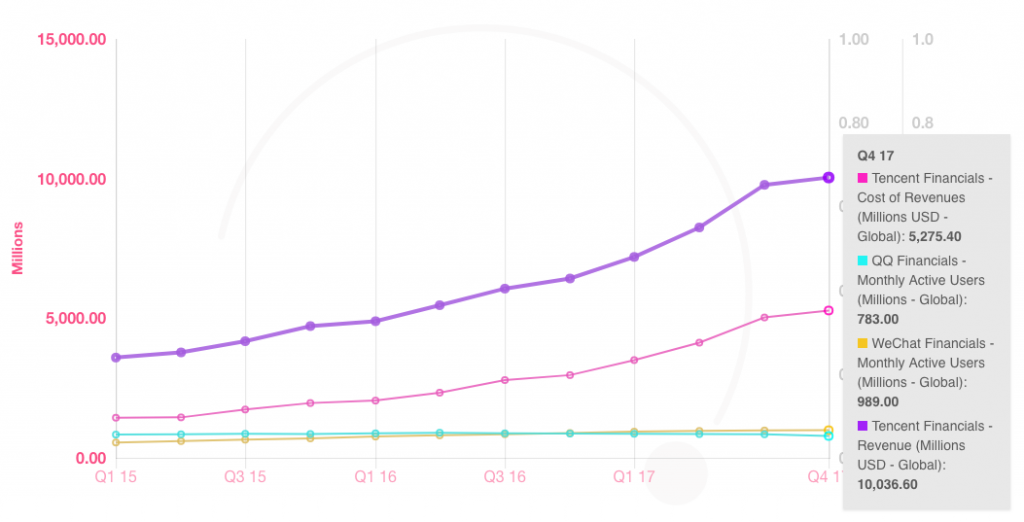 Source MIDiA Fuse
As the above chart demonstrates, Tencent has a strategic imperative, as the primary digital communication and engagement tool in China, to increase the quality of its content in order to retain and increase the revenue generated by its users (Tencent Video's average revenue per user is 1/13th of Netflix's, for example). If Tencent achieves this, it can address the challenges of escalating running costs (costs up 70% in 2017) and stalling MAU growth for its messaging apps.
Hence, with its recent investments in international media assets such as US production company Skydance Media, and France's Ubisoft, Tencent is able to gain greater control over securing premium video and gaming content for its user base. Last December's equity swap with Swedish music streaming giant Spotify also allows it to leverage its domestic revenue dominance through strategic equity positions in international businesses.
Due to its unique position as a government approved communication tool in the largest and fastest growing economy over the last two decades, Tencent has been able to scale and monetise its user base at an unprecedented level, free from international competition. The result has been a next generation content distribution platform with an engaged audience which is already used to, and familiar with, paying and consuming content via mobile devices. What Tencent does next to increase engagement and revenue though premium content will be a test case with global ramifications for the media and direct-to-consumer tech services industry if it is successful.
Trending