BBC Kids to LADbible: Video Providers Expand Their Reach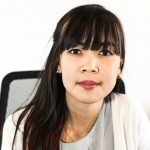 In the streaming era, having international reach is just as important as being an established local brand. This week (October 14) sees TV players Tubi, Facebook Watch and Youku each expanding content reach and territory.
Tubi set to launch in the UK
American streaming service Tubi will be available to UK audiences in early 2020. With over 15,000 movies and TV shows from major Hollywood studios, Tubi is set to position itself as the leading ad-supported video on demand (AVOD) service, alongside rival Pluto TV.
In America's subscription video on demand (SVOD)-dominant market, Tubi is serving over 20 million monthly active users with its free-to-view content. In its latest press statement, Tubi streamed over 132 million hours of content in September, a 40% increase since May.
The UK's homegrown VOD services All4, My5, ITV Hub and BBC iPlayer have been the pioneers of local AVOD players, delivering an established catalogue of local content and serving as catch-up TV. Unlike local AVOD services that usually have a 30-day time limit for catch-up shows, Tubi will fill the gap through its content slate and longer shelf life.
Facebook Watch to further engage with Europe audience
Facebook has partnered with various European entertainment publishers to release and curate new short-form content on Facebook Watch. Short-form content is becoming increasingly popular amongst the younger generation due to the nature of its short format. Facebook will partner with popular male-skewed site LADbible, football entertainment site Copa90 and Tastemade to enable it to reach a wider audience. Facebook has also partnered with Germany's Burda for life hack videos, France's Brut, Italian Ciaopeople and Spanish brand 2btube.
Since Facebook Watch's launch in 2017, over 720 million people have streamed at least a minute of video on the platform. In Q2 2019, Facebook total revenue was $16.9 billion, of which 98% was ad revenue.
Youku partners with BBC for children's show
The BBC will further expand its brand amongst Chinese audiences through a content deal with Youku. This partnership will see over 100 hours of kids show made available on Alibaba's streaming platform Youku. Peppa Pig's phenomenon and popularity in China is an indication of the demand for British animated shows for children. The South China Morning Post states Peppa Pig now has over 60 billion views on services like Youku, Tencent and iQiyi.
BBC's popular show CBeebies and other children's shows will be dubbed and subtitled in standard Chinese. BBC and Youku's previous partnership include producing five of BBC Earth's films for Youku viewers. Despite having produced Chinese language TV shows like Nowhere Man, incumbent Netflix is still unable to penetrate the Chinese market because it remains unable and unwilling to launch directly into China due to the regulatory environment and the tight censorship environment for TV and film content. With over 500 million monthly active users on Youku, BBC has the advantage as a non-controversial censor-friendly international brand to be able to succeed in the challenging and unique Chinese market.
Trending