Why Sitcoms Are the Leaders in Scripted Shows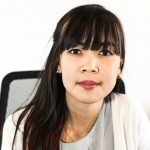 On May 2004, 52.5 million Americans tuned in to watch the season finale of Friends. 15 years later, it is still one of the most-watched TV shows in history. When news broke that Friends and The Office (US) will no longer be available on Netflix come early 2020, subscribers were not pleased. Netflix spent $100 million on Friends and $90 million on The Office (US); Hulu spent $160 million on Seinfeld. On average these shows are close to two decades old since their respective debuts. Why are these shows valued at such a high price tag? The simple answer is there is still significant demand for them.
A Proven Formula for Success
MIDiA Research Q1 2019 survey records a weighted average of 55% US respondents and 52% UK respondents prefer the comedy genre, followed by action and thrillers at 52% (US) and 54% (UK). Sitcoms are easy to follow, lean-back, four quadrant (appeals to under/over 25s males/females) entertainment, and the formula has proven to work. With a typical runtime of 22 minutes per episode, sitcoms are light hearted and make for easy viewing. Sitcoms usually follow four to six main characters in a regular setting. The iconic Central Perk café sets the stage for Friends; Seinfeld has his apartment; the cast of The Big Bang Theory congregate in Sheldon and Leonard's living room.
Within the main story exists one subplot, typically surrounding the love life of a main character. Nothing outlandish. Nothing earth shattering. Everything within this proven formula shouts stability and routine. The success of sitcoms is also the result of scriptwriters' ability to craft and weave a story that allows for character development – a crucial element for viewers as characters are often relatable. 
In contrast, drama and action genre TV shows often carry a serious undertone. Viewers follow the development of the plot and the drama that surrounds it. It is frequently unpredictable and thus gripping.
Familiarity and comfort
It all boils down to familiarity through the premise of each sitcom. As the storyline develops through each episode, viewers become more familiar with its characters and themes. Viewers start to develop a sense of kinship with characters that are most relatable to them; often this comes with a sense of empathy when characters are faced with pivotal moments.
In 2018, Netflix revealed its US viewers streamed 52.1 billion minutes of The Office, making it the most-watched show on its streaming platform. Friends clocked up 32.6 billion minutes. MIDiA Research Index recorded Friends had a total of 10 million streams with its UK audience.
Proven hit sitcoms are widely in demand because they are familiar to us. It is the show you can rely on after a long, tedious day. It is the white noise in the background when you are spoilt with choices. It is the show you pick when you are too lazy to "discover". In an interview with The Wall Street Journal, co-creator of Friends Marta Kauffman commented, "It's not dark, it's not twisted, it's not about corrupt people. It's comfort food."
These are good reasons for streaming platforms to pay big bucks for sitcoms. Sitcoms are making a comeback and it is important to realise the value they bring. Sitcoms resonate with audiences and will therefore retain their intrinsic part of the TV show ecosystem.
Trending