The hidden value of esports audiences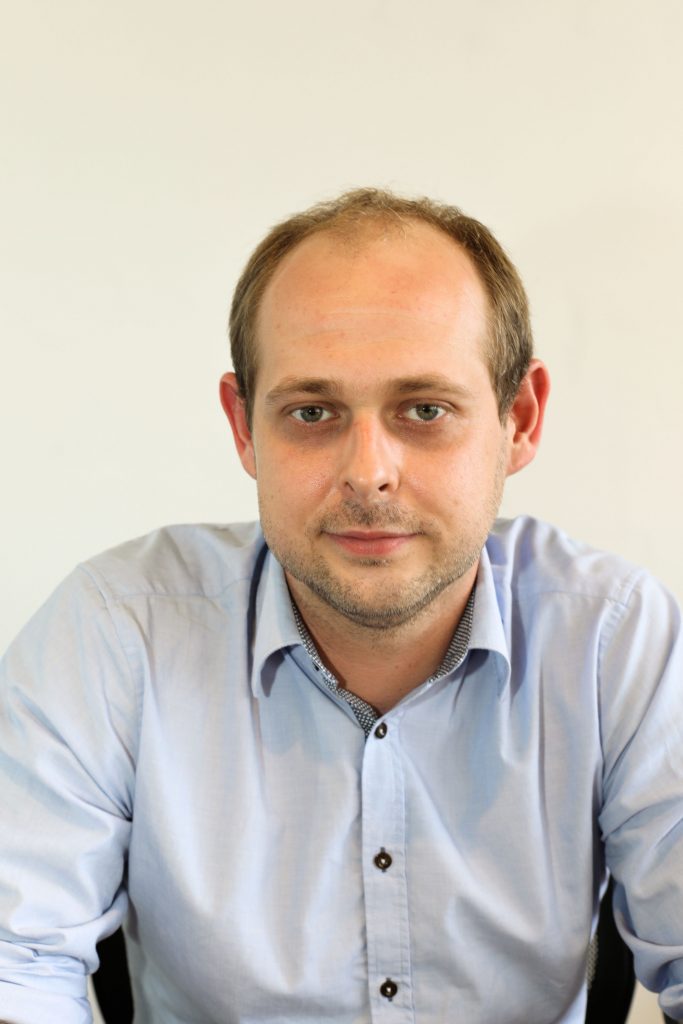 Esports video viewers are becoming more interesting to brands and media companies. Increasingly more focus is now put on accurately valuing esports audiences. Gamers (and even more so, esports viewers) are valuable segments in terms of money and time spent across the attention economy. (Lookout for an upcoming MIDiA report quantifying this). However, money and engagement are not the only measure of value for this cohort.
Tolerance of digital advertising makes esports viewers attractive for AVOD services and advertisers
Ad behaviour of e-sports viewers and gamers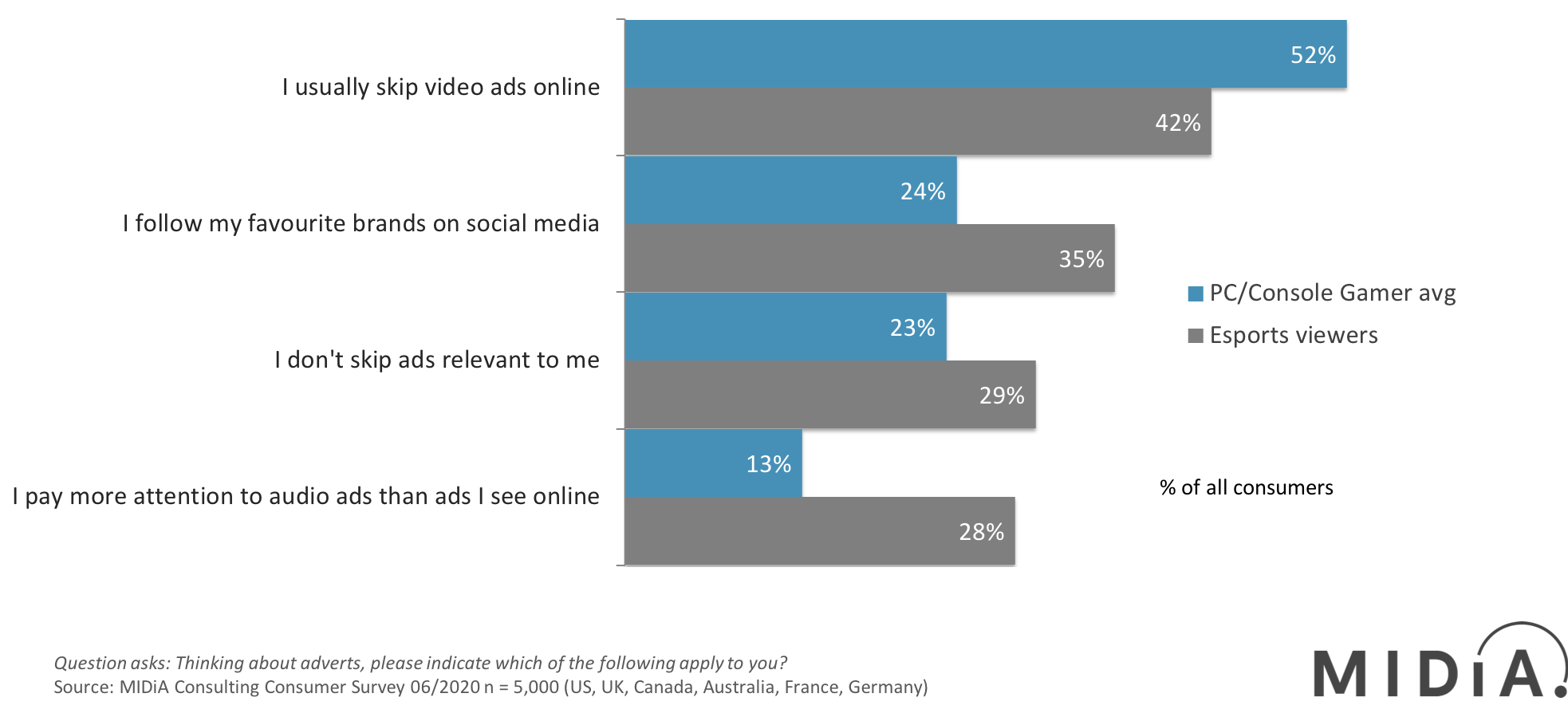 Featured Report
Music & Gaming A new way to play
In today's music business, the consumer boom is rapidly leading to a creator bust. For the music industry to untangle itself from this dysfunctional loop, it needs to find new ways of monetizing fandom,...
Find out more…
Less ad skipping: 42% of esports viewers skip online video ads, compared to a 49% consumer average and 52% of PC/console gamers. Less ad skipping leads to more revenue, making esports content an attractive asset for AVOD services to consider adding to their content mix, if it's not there yet. Indeed, for YouTube for example, gaming is the best monetised video genre on a per view basis. Esports viewers are also more likely to welcome relevant/personalised advertising.
An attractive audience for brand activation: Besides good reachability of esports audiences by ad campaigns, esports viewers (35%) are also significantly more likely to follow brands on social media than average consumers (15%) and average gamers (24%). This demonstrates among esports audiences the heightened degree of intent to communicate with brands.
Audio ad opportunity: 28% of esports viewers pay more attention to audio ads than the ads they see online, compared to just 15% of gamers and just 8% consumer average. Therefore, content for esports audiences is not only valuable for AVOD services, but also ad-supported audio streaming services such as Spotify.
One of the key challenges of recent years for ad-supported entertainment and media companies has been the fact that premium subscription services (which are often ad free) have been stealing away the highest spending consumer segments. Over time, this devalues the ROI proposition to advertisers and makes it harder to reach the most valuable segments.
Esports viewers however, display the rather rare characteristic of being a high-spending, highly-engaged segment, while also showing a high tolerance/responsiveness to digital advertising. This combination should make for an attractive mix for broadcasters and advertisers alike. As the esports viewership penetration grows (currently at niche 6% of 16+ population), the influence of these factors will only amplify and propel the esports media rights landscape to further growth.
At MIDiA, we have been compiling a substantial amount of data and insight on esports viewers. In the coming weeks and months we will be publishing a series of reports highlighting a multitude of topics regarding the characteristics and value of esports viewers. This will include engagement and spending habits across the attention economy, genre preferences, key service usage, social media usage, threat and opportunity analysis and more.
Message me if you'd like me to drop you a note when they are published.
Trending