Recorded music market shares 2021 – Red letter year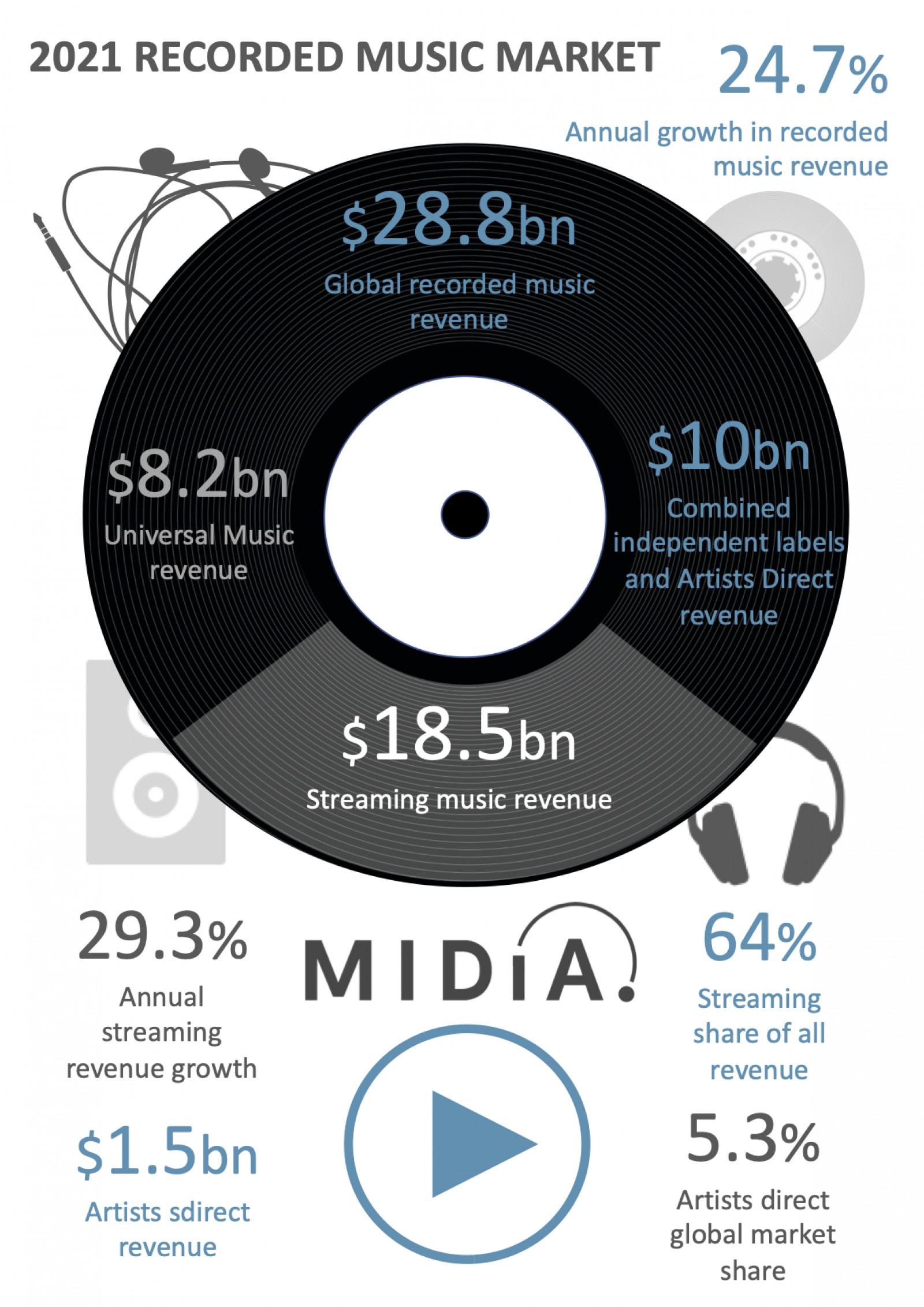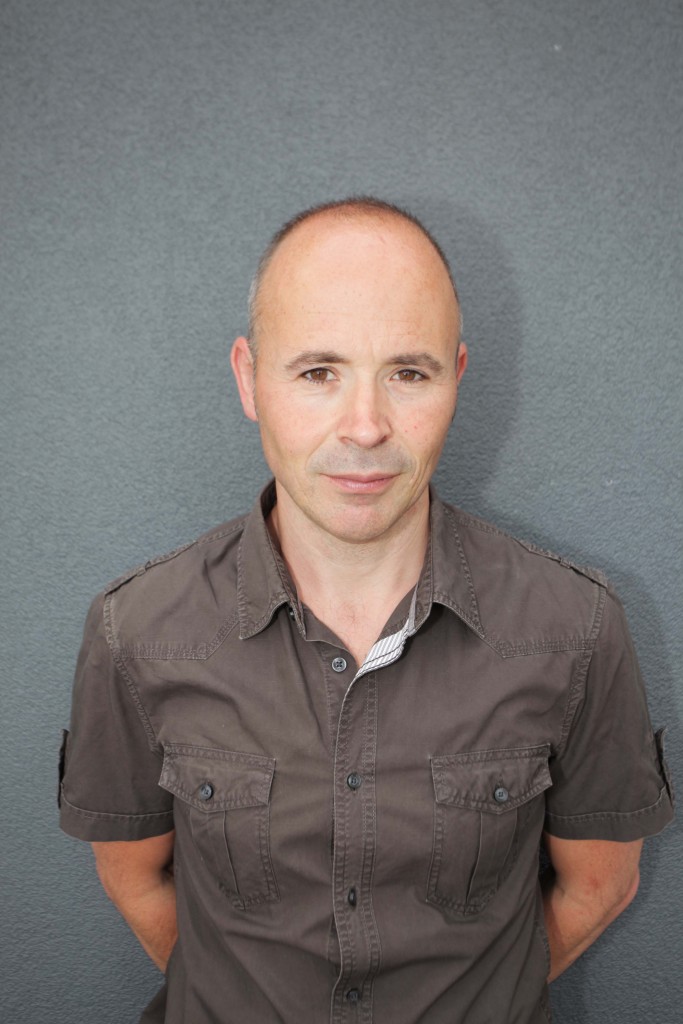 We suggested back in 2020, that 2021 was going to be a strong year for the recorded music market. As it turns out, 2021 was the fastest growing year in living memory, with growth across most formats, contrasting strongly with 2020 when streaming was the only growth segment. 
After 2020 was constrained by the global pandemic, the global recorded music market rocketed into stellar growth in 2021, growing by 24.7% to reach $28.8 billion (the largest annual growth in modern times). 2020 growth was a much more modest (7%), but this reflected the suppressing effect of the global pandemic in the first half of the year.
2021 was a big year for the music business, with a record amount spent on music catalogue acquisitions and IPOs for Warner Music Group (WMG), Universal Music Group (UMG) and Believe Digital. These developments turned out to be the symptoms of a surge in global market growth, with recorded music revenues. 
Streaming revenues reached $18.5 billion, up by 29.3% from 2020, adding $4.2 billion – also a record increase. One of the key drivers of streaming growth was non-DSP revenue, representing deals with the likes of Meta, TikTok, Snap, Peloton and Twitch. Non-DSP streaming recorded music revenue totalled $1.5 billion in 2021, a massive uplift from 2020. DSP streaming (Spotify, Apple Music, Amazon Music, YouTube Music, etc.) also grew strongly too, reaching $17 billion. 
UMG remained the biggest label, with $8.2 billion, giving it a market share of just under 29%. However, for the second successive year, Sony Music Group (SMG) was the fastest growing major, and it increased its market share by growing significantly faster than the total market. For the first time since 2017, the major labels did not see their collective market share decrease.
Independents also had a good year, with strong growth across both larger and smaller labels. But it was, once again, artists direct (i.e., self-releasing artists) who were the big winners, driving $1.5 billion of revenue and increasing market share to 5.3%. They also added more revenue than in the prior year, something the segment has done every year since 2015. However, because 2021 was characterised by all segments performing strongly, artists direct's increase in market share was smaller than in previous years.
The concept of evenly distributed growth was also reflected across geographies and formats, with physical and other (i.e., performance and sync) all growing strongly. Physical growth was so strong that revenues surpassed 2018 levels.
The recorded music market looked vulnerable in 2020, relying entirely on streaming for growth, with the outlook inextricably tied to that of DSPs. 2021 was a very different story, with growth on most fronts, but, most importantly, the rise of non-DSP revenue, reflecting an increasingly diversified future in which labels can fret a little less about the prospect of slowing subscriber growth in mature markets. When coupled with longer-term growth opportunities (NFTs, the metaverse, etc), the outlook is positively rosy. Although 2021 was boosted by exceptional circumstances (e.g., the wider economy rebalancing after the Covid-depressed 2020, and much of the non-DSP income being in the form of one-off payments), annual growth of 24.7%, points to the emergence of a new era for an increasingly diversified recorded music business.
The full report and dataset (with quarterly revenue by segment and format going back to Q1 2015) is available here. If you are not a MIDiA client and would like to learn how to get access to our research, data and analysis, email stephen@midiaresearch.com
Trending