Netflix provides a masterclass in weaponising TV show fandom with Ratched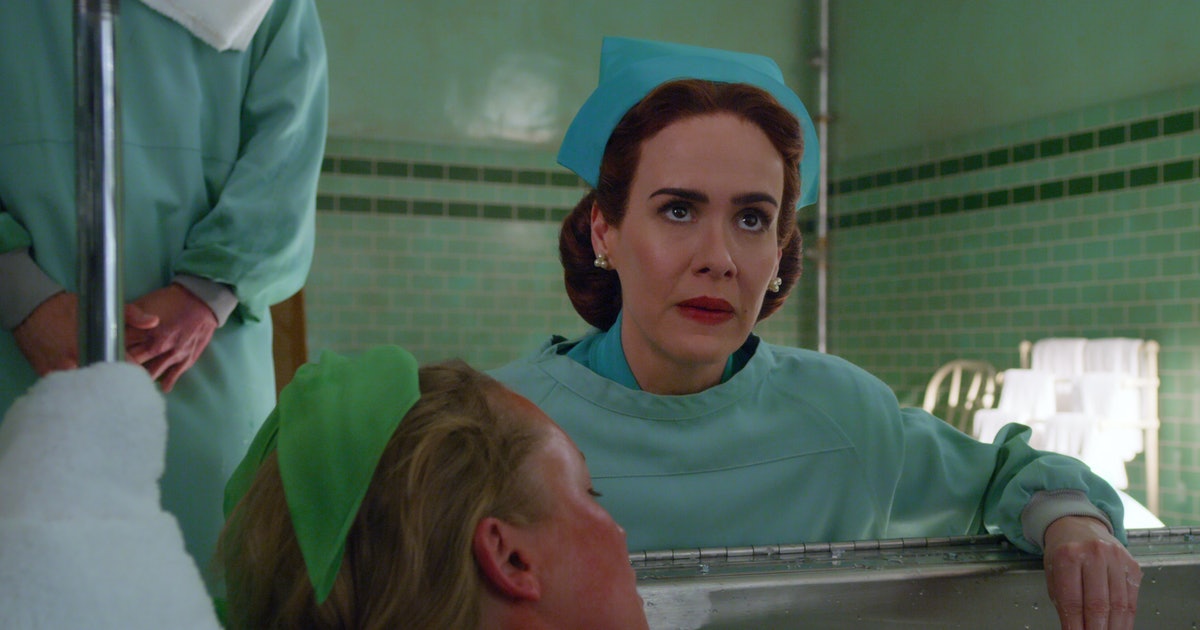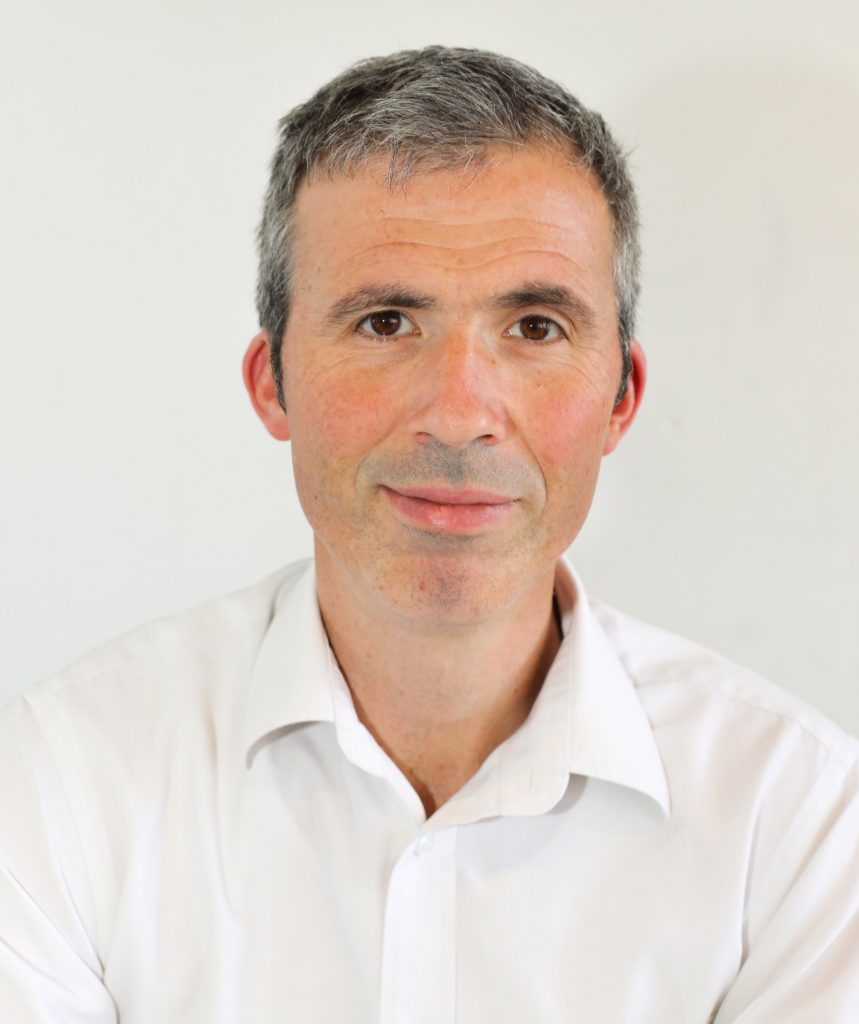 Back in February 2018, Netflix shocked the TV world by poaching showrunner Ryan Murphy away from pay-TV network Fox. Murphy's $300 million five-year deal was one of the many disruptive fallout consequences of the Fox acquisition by Disney, which are still reverberating around the media world two years later. In enticing the showrunner behind such commercial and cultural hits as Glee, American Horror Story, Scream Queens, Nip/Tuck, and Feud, Netflix was investing into a future production line of popular TV show hits. Fast forward to October 2020 and Netflix is now starting to reap the return on its investment with its new hit Ratched, which is currently the most-viewed TV show via Wikipedia page views as of the 10th of October 2020.
Ratched is a psychological thriller series which builds upon the story-universe of the cult novel One Flew Over The Cuckoo's Nest. The 1962 novel was vividly brought to the big screen in 1975, helping to cement screen icon Jack Nicholson's reputation as one of the most committed and versatile actors of the golden age of cinema. The central narrative arc of Ratched is the origin story behind asylum nurse Mildred Ratched – the arch nemesis of One flew Over the Cuckoo's Nest protagonist, patient Randle McMurphy.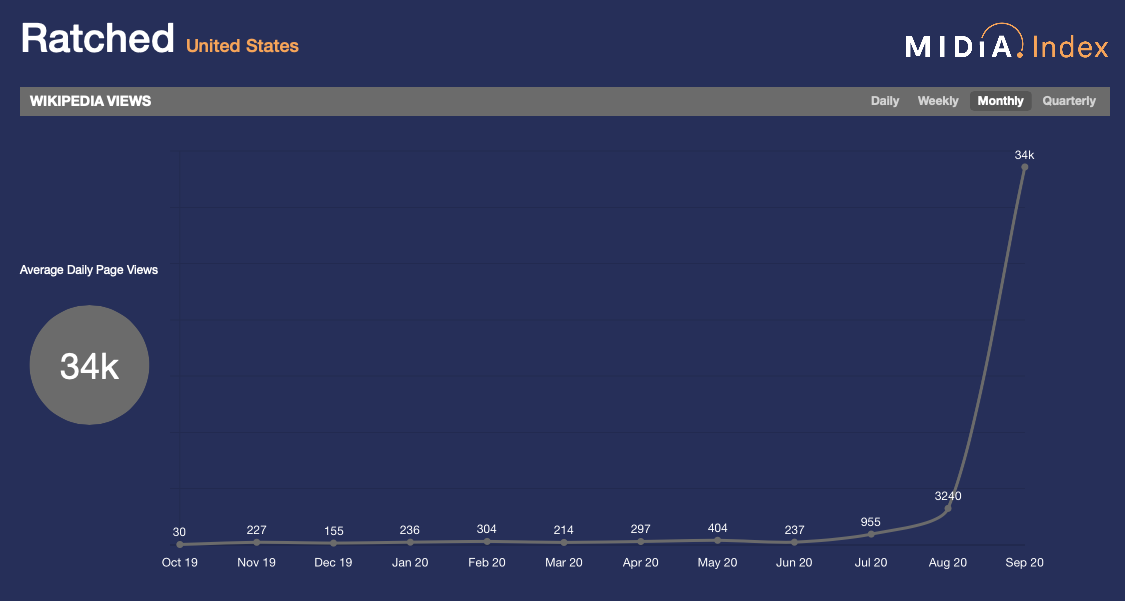 As the above chart shows, interest in Ratched has accelerated tenfold in the space of one month from August to September with the show now averaging 34k daily page views. This level of interest has placed Ratched at the top of the 605 Wikipedia show pages currently tracked by MIDiA Index. Wikipedia page views are an excellent demand indicator because of their specificity – users do not accidently view Wikipedia pages, they have specifically selected the page to find out more about the show. This is one step away from the process of becoming a fan of the show.
Featured Report
TV monetisation The third way
The slowing of subscription growth in developed markets means that streaming services have to look both towards post-subscription and post-advertising models. A focus on retention will maintain downward...
Find out more…
Netflix has achieved this level of interest because it has weaponized fandom – commissioning one of the world's leading show runners to create a scripted drama series that taps into an established fan base to launch a new take on an established narrative brand.
Updating fandom for the streaming audience
The Ratched commission has successfully rebooted a historic popular culture brand for the streaming era, leveraging reservoirs of awareness to build engagement for a new creative vision in the retelling of an old story. The disturbing realities of mental health treatment described in the original novel and subsequent film alongside the camaraderie of fellow sufferers pulls at many fundamental emotional responses among audiences. What was true in the 20th century may be even more so in the pandemic-inflicted twilight of home isolation in semi-lockdown 2020. As such, Ratched is a tale for the current time even as it unfolds in post-second world war America.
Once again Netflix appears to have a pandemic programming hit on its hands, and its D2C competitors are left playing catch up for audience engagement.
Trending