Why Netflix Is investing $300 million Into Ryan Murphy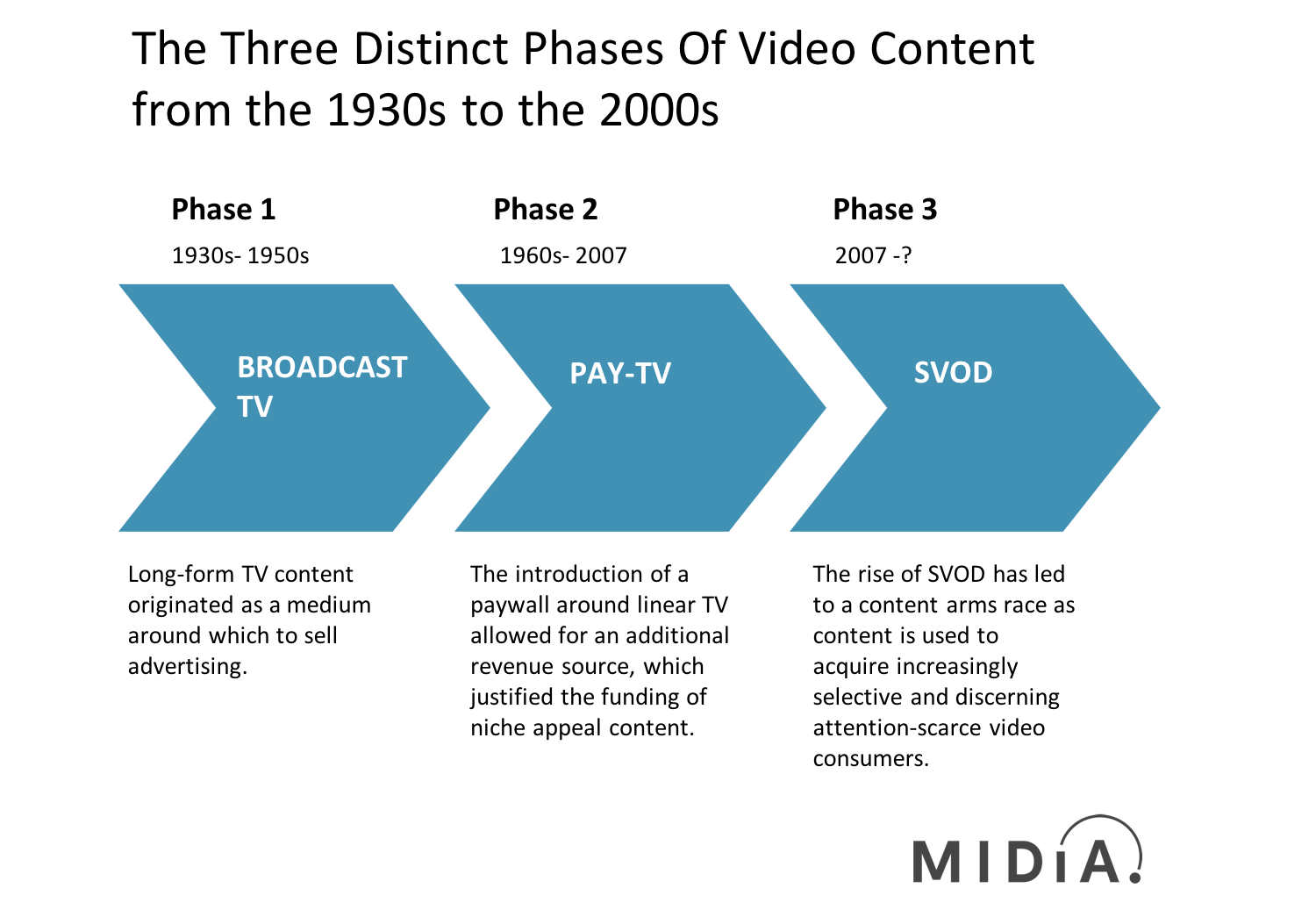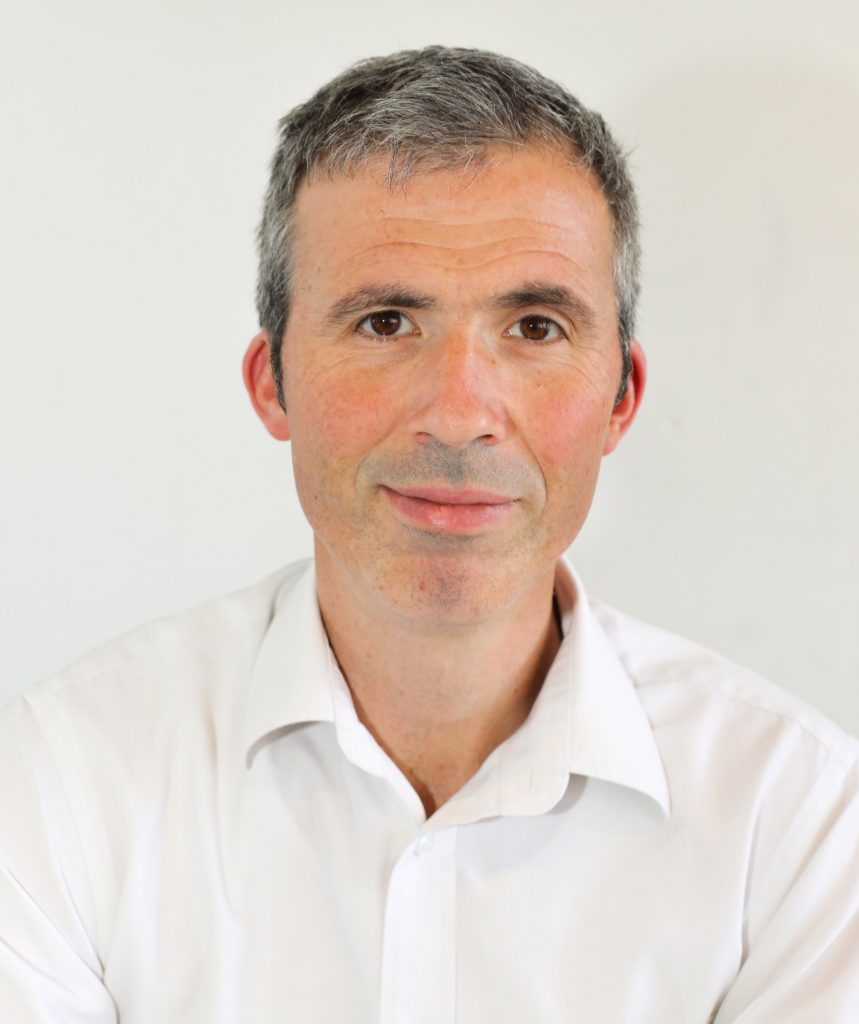 Last week, streaming video giant Netflix created the first $300 million showrunner (a role combining writer, executive producer and script editor responsibilities).  A term only loosely understood before Netflix initiated the  subscription video on demand revolution in 2007, the showrunner is the new power focus of the original content bubble emerging in scripted drama. Ryan Murphy, who until the Fox-Disney deal was a committed Fox lifer, has been responsible for creating and project leading breakout out hit shows for Fox and its subsidiary FX (which is part of the Fox assets being acquired by Disney), such as Glee, American Horror Story, Scream Queens, Nip/Tuck, and Feud. Up until June 2017 21st Century Fox had $838 million in TV content assets and another $383 million in production. Revenues for the TV content division for the same period of time were $5.6 billion.
Fox's sale of its content division last December to the Walt Disney Company made it clear to the corporation's showrunners that they had a clear choice of either becoming a smaller part of a bigger content creator lacking a global distribution infrastructure, or they could move to the only two SVOD services with global presence and brand awareness: Netflix and Amazon Prime Video.
TV content now needs to actively compete for audience engagement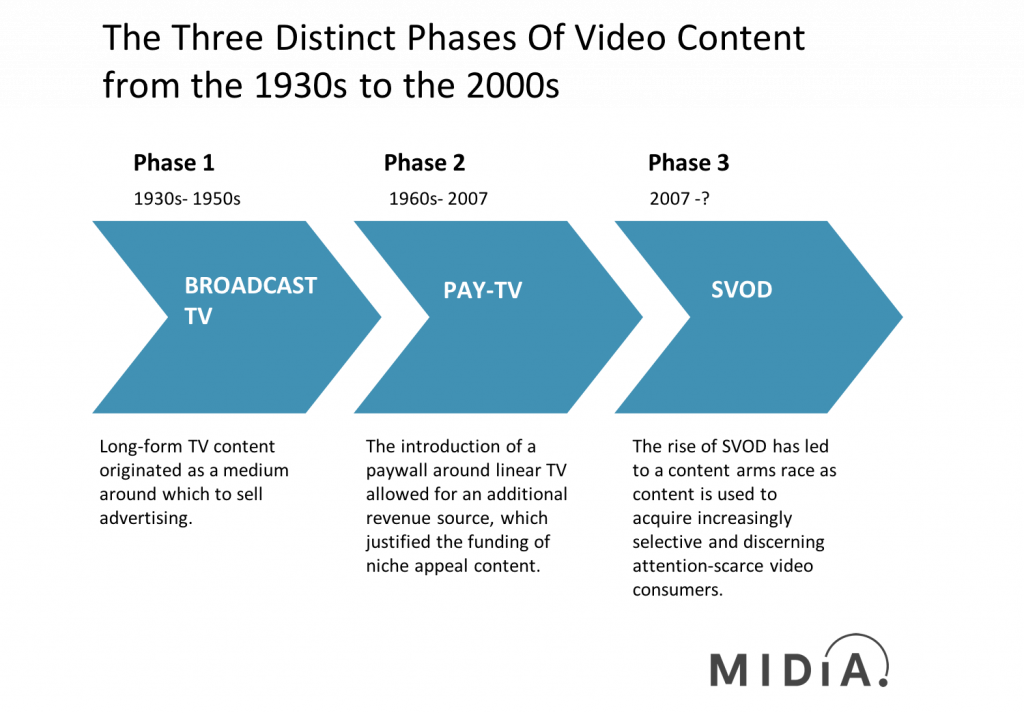 SVOD introduced a combination of two spectacularly disruptive innovations. Firstly, it brought binge-viewing to the mainstream consumer. Secondly, it facilitated the phenomenon of cord-cutting, whereby video consumers suddenly found themselves able to easily subscribe, and cancel subscriptions, to get specific content. Binge-viewing grew from audiences responding to SVOD showcasing its new video-on-demand (VOD) technology and related use cases. It resulted in marketing differentiation from traditional pay-TV competitors, with emphasis on price and consumer advantages over ad-dependent models. In turn, this opened up new content-funding models. Content has become a key driver of service differentiation and an essential part of customer acquisition and retention strategies. Content commissioning has become a strand of user acquisition tactics.
The appeal of SVOD to showrunners
For Ryan Murphy, as for ABC's (Disney's broadcasting subsidiary) leading showrunner Shonda Rhimes when she moved to Netflix last August, the primary motivation to become a 'Netflixer' was the creative freedom of the SVOD experience, in comparison to the commercial and management constraints of broadcast TV.
The linear model of broadcast and pay TV has always placed a premium on running content that has proven a return on its initial investment. The content is also expected to continue to generate revenues through tweaking the original formula, to maintain and slowly build audience loyalty. This mainstream series formula has been at the heart of schedule planning precisely because it mitigates financial risk. Following initial investment, the pilot being well-received by a sample audience results in season one being commissioned; good ratings means that season two is commissioned and the revenues are doubled. Therefore, the network has a proven product to license to generate further revenues. As viewing slots are sold at a premium on a linear TV, executives have to back probable successes that can be replicated and will appeal to the four major audience demographics (under 25/over 25 male/female). The result is formulaic mainstream entertainment for the masses.
SVOD liberates the showrunner from this constraint because they no longer have to commit to a specific model in order to ensure the commissioning of their vision. With unlimited prime-time viewing slots available, the emphasis switches from what has the widest appeal to what works for specific audiences. Thus, Murphy and Rhimes are able to play around with conventional expectations of how to tell a story over multiple series. The gamble that they will lose more conventionally inclined viewers will be offset by the format's appeal to viewers both established and new, who will seek out this content specifically because of its format originality.
With over half of Netflix's audience now non-US, the race is on to lock in proven showrunner talent. This is to reduce the significant debt burden Netflix labours as it increases its content offering: 66% of Netflix's content budget in 2017 was spent on licensing in third party content. Secondly, it will increase Netflix's market share as it competes with the likes of Hulu, HBO Now and Sling TV domestically, and Amazon Prime Video internationally.
Trending