COVID-19 Impact on Entertainment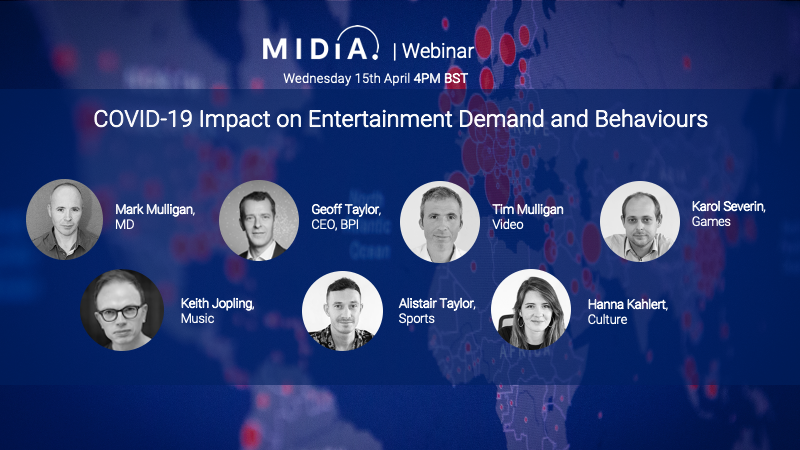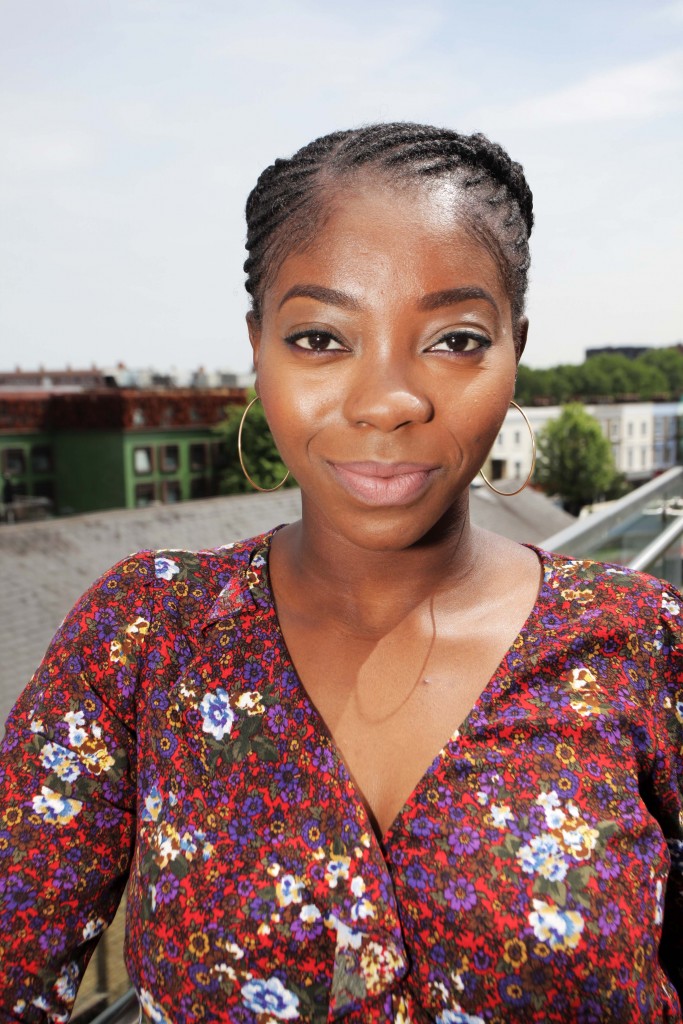 COVID-19 is having a clear and direct impact on the entertainment and media industries, driven by investor uncertainty – resulting in plummeting share prices – and restrictions on movement of people leading to quickly-transforming consumer behaviour patterns.
At this time the questions you must ask yourself are: does your business have the right strategies to weather current market conditions? Should you prioritise particular territories? What content is relevant to your consumers at this challenging time? What are the available opportunities now, and after the pandemic?
In our webinar on April 15th, MIDiA presented some of our latest research findings on COVID-19 impact, plus a panel discussion on how consumer lockdowns have impacted media consumption, who the market winners and losers are, and what the likely long-term effects will be.
To help you navigate through these unprecedented times, MIDiA has created plenty of free resources and put together a special, heavily discounted, 3- month COVID-19 subscription package for smaller media companies. Whether you operate in television and video, games, sports or music, we have a package tailored for you.
You can download free reports here:
- Covid-19 | The Self-Isolation Entertainment Boom
- COVID-19 | Recessionary Impacts and Consumer Behaviour
-COVID-19 Impact on Entertainment Demand and Behaviours – MIDiA Webinar Slides
More coronavirus impact content:
- Welcome to the new Era of Pandemic Programming
- Why Games Could Benefit from Coronavirus
- Self-Isolation: DAZN Concedes to COVID-19
- Going the (Social) Distance: Rising Consumer Trends
- The COVID Bounce: How COVID-19 is Reshaping Entertainment Demand
- Olympics Postponement: The Sports Media Landscape of COVID-19
- How COVID-19 Will Affect the Media Industries
-COVID-19's Impact on Streaming: It's Complicated

FOR MORE INFORMATION ON OUR COVID-19 RESEARCH CONTACT
Stephen MacLellan, Stephen@midiaresearch.com
Colette McGee, Colette@midiaresearch.com
Trending