Chart Of The Week: Music Aficionados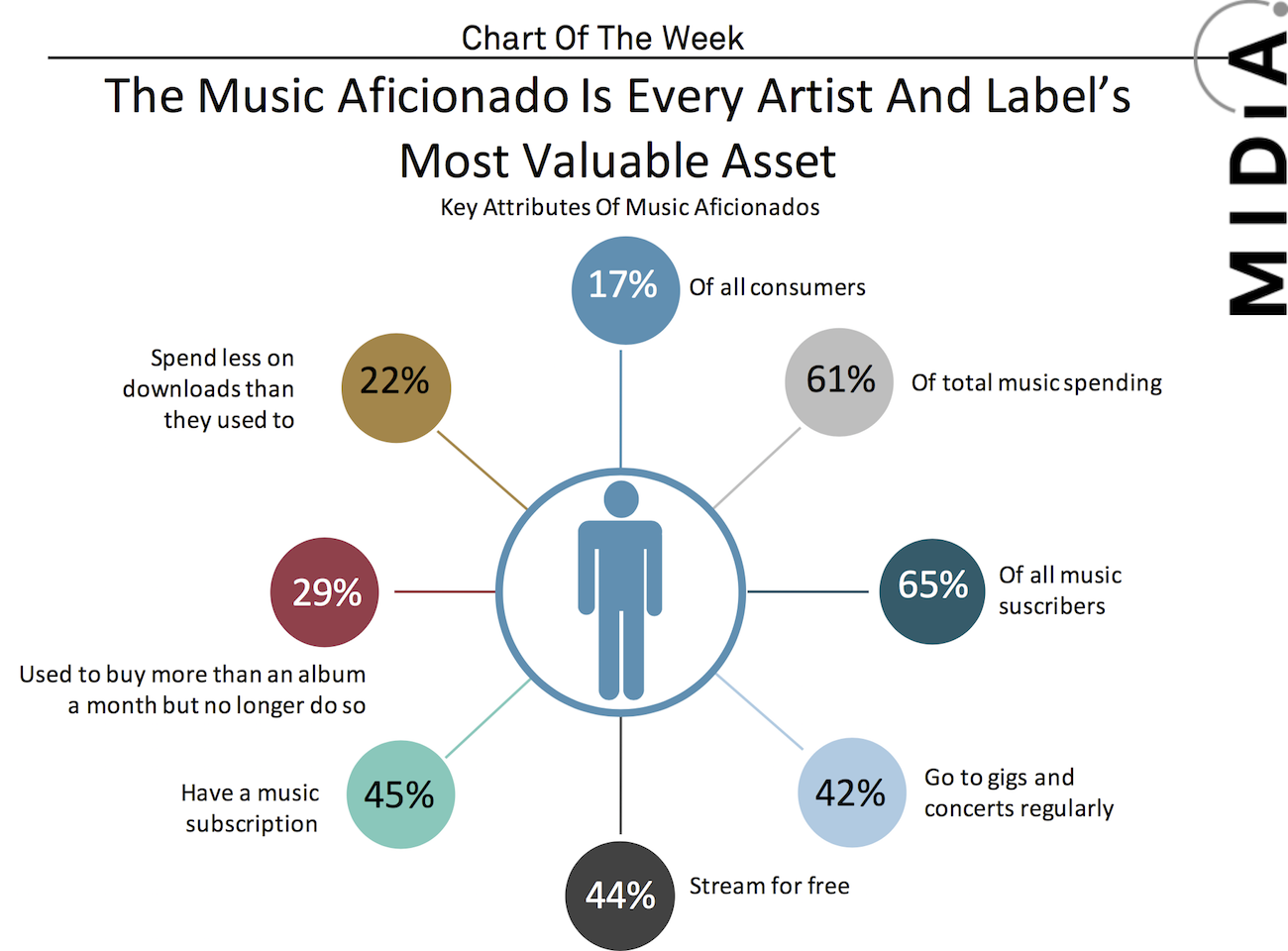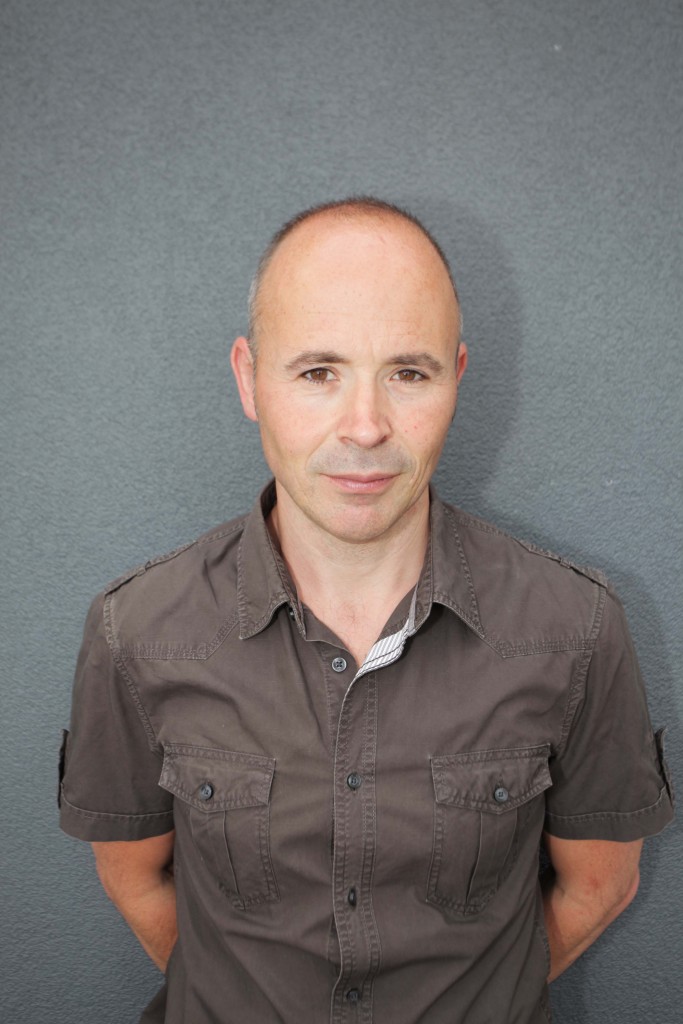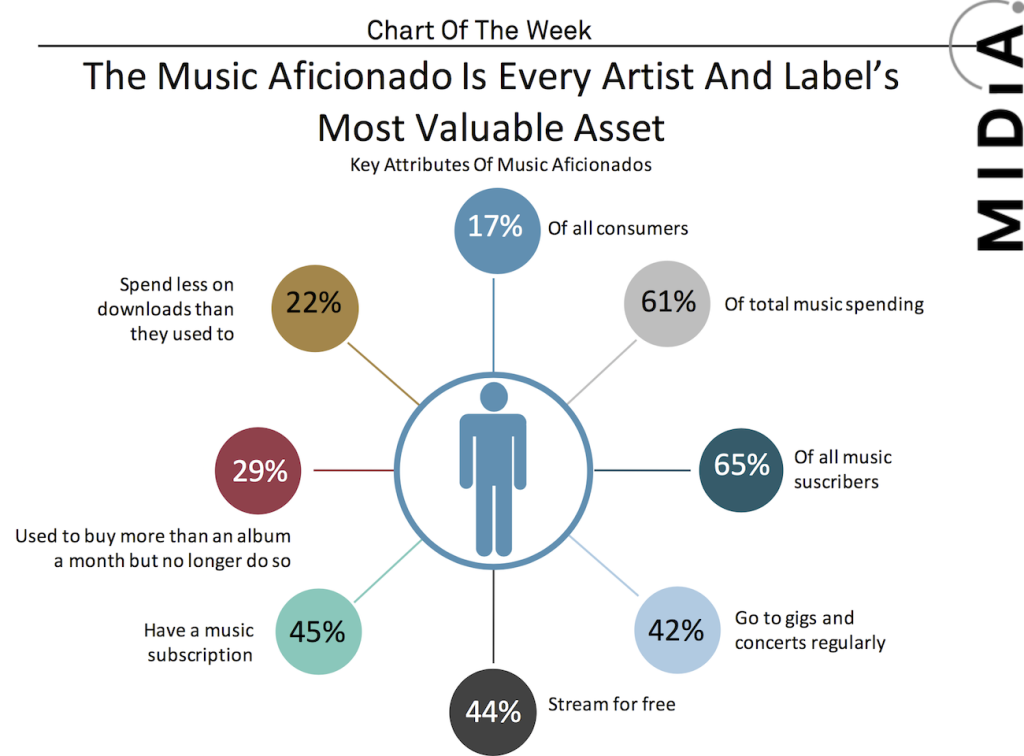 Music Aficionados are consumers that spend above average time and money with music. They represent just 17% of all consumers but a whopping 61% of all recorded music spending.  These consumers shape the fortunes of the music business.  In the past this did not matter so much because:
a)   So many mainstream fans were spending strongly
b)   Aficionados were behaving predictably
Now that has all changed.  Passives are sating their appetites on YouTube while Aficionados are making major changes to their buying habits, with streaming playing a key role. 45% of these music fans have a music subscription and they represent close to two thirds of all subscribers. 22% report that they are buying fewer downloads while 29% used to buy more than an album a month but no longer do.
These are the consumers that used to spend $20, $30 or more each month on buying albums. Now they spend $9.99. What other media industry caps the spending of its most valuable customers?!
Streaming is not responsible for all of the change but it is the catalyst for much of it.  The majority of Aficionados are digitally engaged, super fans and are among the early adopter vanguard of streaming and subscriptions.  With nearly half of them streaming for free and a fifth subscribing – more than three and a half times the all consumer average – the shift to access based consumption has a disproportionately strong impact on their spending habits.  And because they account for so much of music spending this in turn has a disproportionately strong impact on total music sales.
Streaming music needs innovation at both ends of the pricing spectrum: cheaper packages to engage the mainstream and premium packages for the Aficionados. Until this happens only a fraction of both the revenue and scale opportunities have been tapped.
Trending