BBC iPlayer to Lead Catch-up TV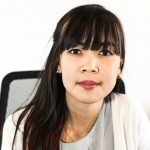 On 1 August, UK media regulator Ofcom announced that BBC can now extend its catch-up shows' validity on BBC iPlayer for up to 12 months, as compared to the previous 30-day period. Apart from being able to watch shows longer than the standard 30-day period, viewers can also expect more than 50 shows to be added on BBC iPlayer. The majority of children's programmes can also be made available for a period of five years. This move comes as BBC makes efforts to adapt to its audience's needs and habits in consuming TV shows. Ofcom estimates this change to increase BBC iPlayer's overall viewing by 20-33% in 2020.
Revival of catch-up TV
The rise of video streaming sites has been gnawing at TV audience's market share, causing a steady decrease in traditional TV viewing methods. While catch-up TV can remedy traditional TV's woes, it only serves as a stop-gap measure. MIDiA Research's 2018 brand tracker saw a decline in catch-up TV, while Netflix and Amazon Prime Video saw accumulated growth. In Q4 2017, 32% of UK users watched Netflix and catch-up TV. In Q4 2018, only 24% watched catch-up TV and 36% watched Netflix, an 8% decline and 4% increase respectively. However, in Q1 2019, catch-up TV saw a marginal 2% increase in viewers.
Catch-up is complementary
Why is catch-up TV not seeing greater growth? The term "catch-up" alone is self-explanatory, often perceived as outdated and without the exclusivity that comes with streaming platforms. If anything, catch-up TV complements traditional TV. If you missed the 2am airing of Game of Thrones season 8 and cannot to wait for the repeat at 9pm – it's catch-up TV to the rescue! Missed the finale of Love Island but still needing to be the meme lord? Catch-up TV to the rescue! Indeed, ITV reported a total audience of 6.2 million TV viewers and 1.5 million viewers on non-TV devices for the 27th episode of Love Island this year.
Adapting to audience's needs
This new change by BBC reflects its resolution to improve and increase younger adults' engagement. MIDiA Research Q1 2019 consumer survey data shows that the majority of UK respondents that watch catch-up TV are aged 45 and above, at 56%. It is harder to compete for a younger audience's attention due to the nature of this set of demographics. Ofcom reported in 2018 that the average amount of time spent online on smartphones is 2 hours, 28 minutes a day. This rises to 3 hours 14 minutes among consumers aged 18-24. Providing more time and leeway for a show's life on BBC iPlayer is therefore a move to increase the relevancy of catch-up for younger demographics.
Kids, too, are not spared from technology and the need for device time. YouTube has YouTube Kids. OTT services have a whole catalogue dedicated to kids. Do children still relish weekend mornings like previously? Jim jams unchanged, breakfast in hand and cartoons on TV. BBC states that children spend a large amount of time online and a significant amount of this time is spent watching clips or user-generated content (think Ryan's Toy Review). BBC iPlayer will now increase the availability of children's content to five years, as an ongoing effort to provide informal learning content. It is important for the broadcasters to have children use and become familiar with catch-up TV, as they will be the next generation to engage with TV.
Trending