Why today's music creators are no longer playing the fame game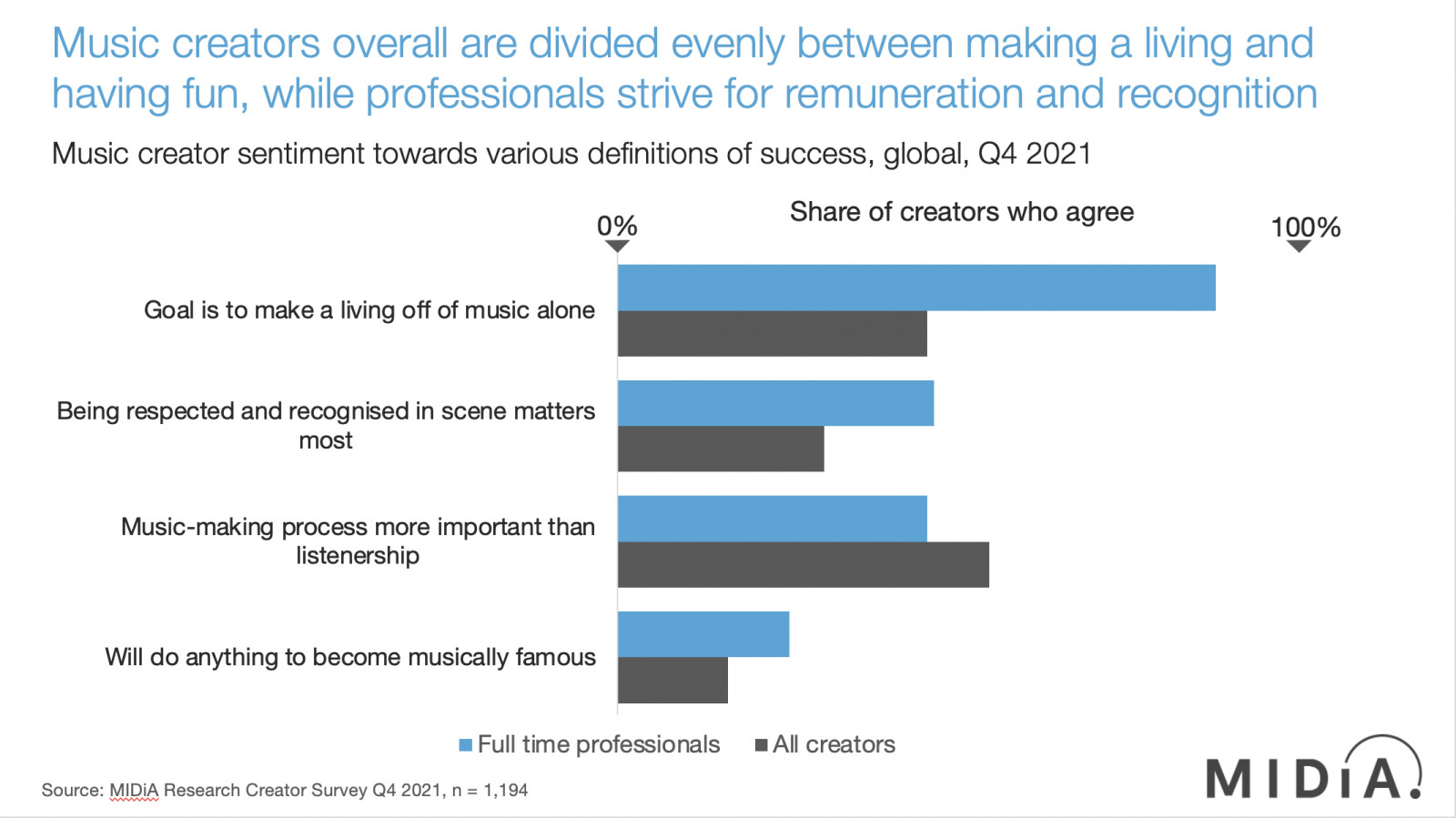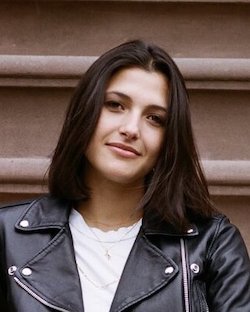 Since the music industry's beginnings, success has been tied to fame and fortune. But as more and more artists grow dissatisfied with the harsh economics of streaming, their strategies are changing — and so are their very definitions of success. 
MIDiA's global Creator Survey, conducted in Q4 2021, set out to better understand music creators' income makeup, music-making processes, and goals. The findings, laid out in our most recent music report, confirm many of the frustrations creators have been voicing: few creators earn a sustainable income from music, and often must turn to a fragmented mix of income sources to make ends meet. All this is leading to a mass mindset shift. Creators have deprioritised fame in favour of simply earning a living through their work, no matter the size of their audience — and the traditional music industry will need to adapt.
Fame is out, livable income is in
The vast majority of music creators in our sample do not earn meaningful income from their craft. While 41% have never earned money from music-making at all, roughly a quarter are part-time professionals (yet earn only an average of $5,000 annually from music) and only 8% are full-time professionals (earning an average of $31,000 annually). Creators on average earn just 9% of their income from streaming, so they must juggle a diverse and fragmented mix of other income sources — many of which actually have little to do with recording rights. More than half of income comes from selling their skills (i.e., teaching, session work, etc.). In fact, the more revenue an artist earns, the less of a share streaming contributes. 
As a result, creators are realigning their objectives. For the vast majority of full-time professional music creators, the number-one goal is to make a living from music alone. Second to that, they want to be respected and recognised in their scenes. By contrast, fame is a lower priority that only about a quarter of full-time professionals are seriously striving for.
This mindset shift should not be taken lightly
With this in mind, it is no wonder so many artists are jumping on the creator economy bandwagon. Under the traditional streaming model, creators earn low revenue per fan from a mass, but passive, listener base — something few can achieve. By contrast, the 'creator economy' model allows artists to earn higher revenue per fan from their biggest supporters — prioritising remuneration over fame. 
As more artists move in this direction, traditional stakeholders will need to evolve to meet their needs, and find new ways to support and add value. This might mean concentrating on cultivating and monetising fandom, re-extracting superfans from the homogeneous streaming listener base, and facilitating creator ecosystems that allow creators to collaborate and sell services to each other. The job of a label must change, but, in many ways, it may become even more important. One harsh truth of the creator economy is that the more creators who take this path, over-saturating the landscape, the harder it is for any one of them to succeed. Artists may find that this model serves them in some ways, but introduces new obstacles in others — and labels can step up to help. 
This is especially important knowing that new generations will only up the ante, as gen Z music creators appear from our data to be particularly career-oriented. This will mean increased competition, a surge in creativity, and yet more pressure on the traditional music industry to improve creator remuneration, or risk losing relevance to the new generation.
MIDiA clients can click here to access the full report, Music creator survey Q4 2021: Redefining success, complete with the full dataset of creator income, music-making preferences, music product spend, goals, and more. If you are not yet a MIDiA client and would like to learn more about how you can access this report, please email stephen@midiaresearch.com.
Trending