Why Streaming Is Redefining Network Fandom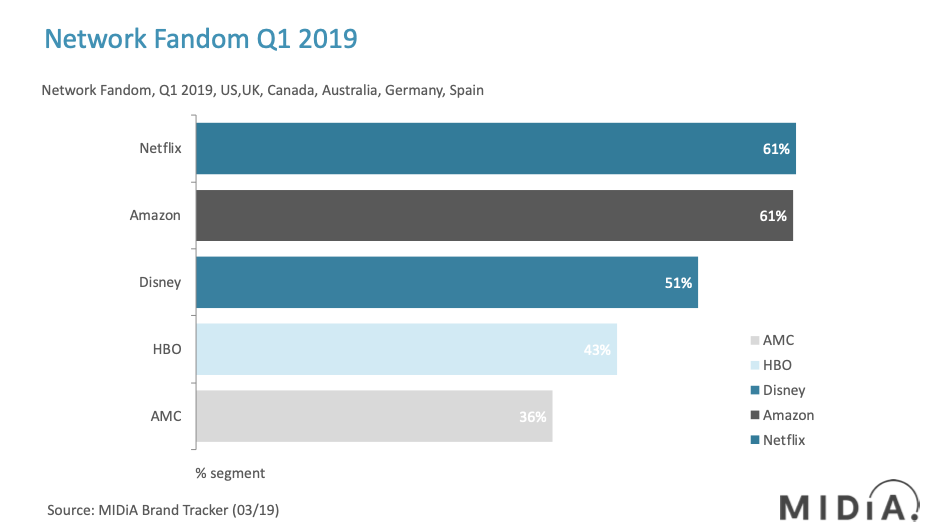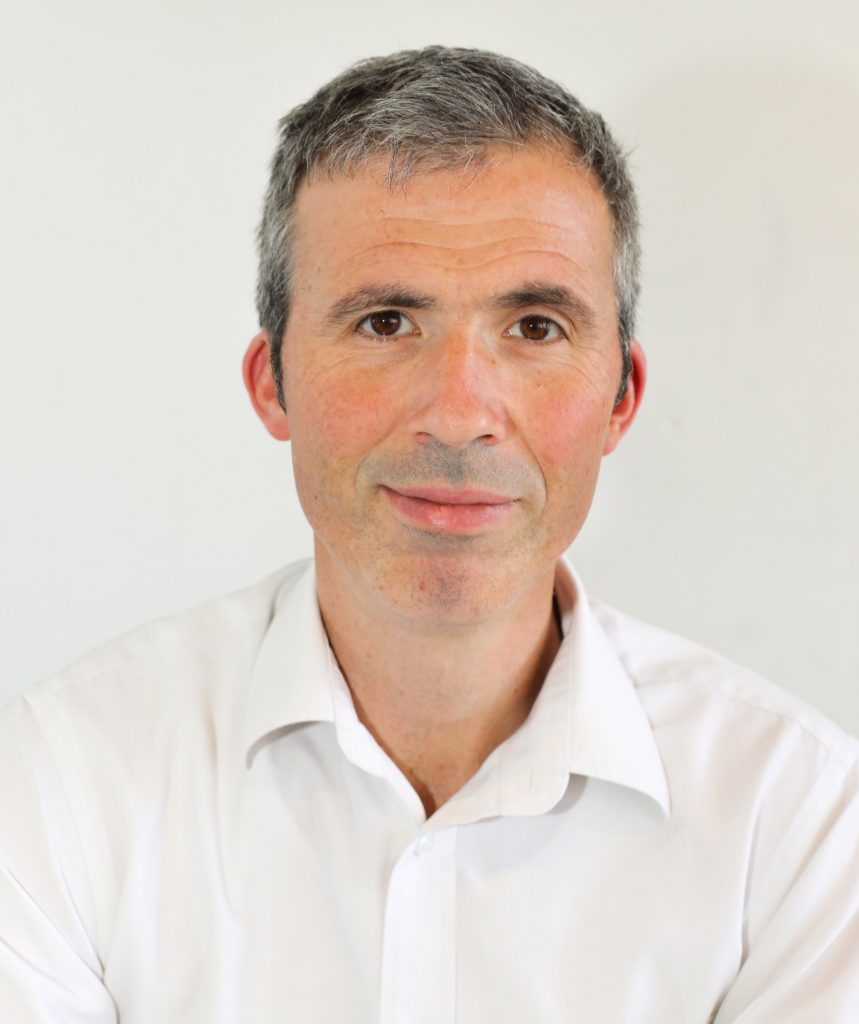 As MIDiA Research has already called out in its report on the direct to consumer (D2C) services launching in 2019, Direct to Consumer | Video's Big Bang Moment, this year is shaping up to be pivotal moment in streaming video. November 12thmarks the return of the traditional media empires, with Disney+ coming to market. Around the same time period, tech major Apple is launching its long-hyped Apple TV+, which may or may not be a standalone D2C service. Q4 2019 heralds the launch in beta of telco subsidiary Warner Media' D2C proposition. These are three very different companies, all looking to make their unique imprint on the rapidly mainstreaming world of streaming video. 
Nothing says mainstream quite like fandom of TV networks, and right now the streaming services are the clear leaders: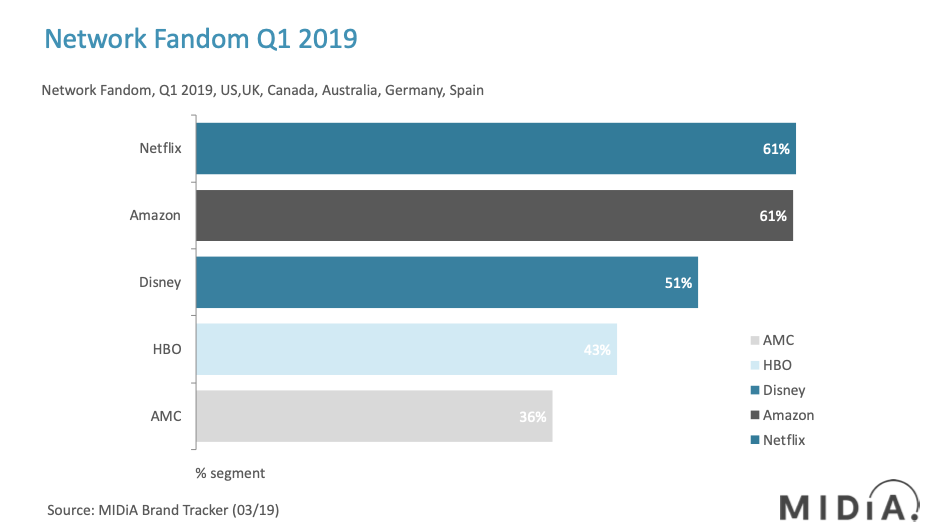 The two leading global streaming video on demand (SVOD) services (Netflix and Amazon Prime Video) are neck and neck for fandom among video consumers due to their relentless focus on promoting originals. For Netflix, it is about sheer numbers: last month alone Netflix released 62 original shows and movies. While Amazon Studios is more selective in its output, it is still committed to realising 10-12 feature films per year in addition to its growing roster of original shows. The net result is that both streaming services are now synonymous with a high output of exclusive premium video content.
The good news for the traditional content power houses is that they remain within touching distance of the streaming giants. Disney's prolific output in TV ensures that it produces enough content to be front of mind, and HBO and AMC both benefit significantly from their respective roles as providers of high-end distinctive content able to resonate on a global scale amongst distinct audiences.
Why Network Fandom Matters
We are now in the peak attention economy. As such, building audience engagement for new content inevitably means winning audience share from competing content providers. Being associated with producing high-end distinctive content enables networks to to cut through the noise of the peak attention economy and build engaged fanbases that are otherwise increasingly difficult to retain, let alone grow in a distributed digital landscape. Audiences are everywhere, yet at the same time they can be impossible to reach when they no longer inhabit mass audience platforms such as linear TV.
Very few networks are able to successfully co-brand content with network providers. Streaming services are disproportionately successful at doing this because they are in the unique position of being able to be both the producer and distributor of content through their originals strategy. The result is a strengthened sense of brand identity that increase the likelihood of future productions being successfully received by the SVOD consumers. The newly launching D2C services in 2019 have both a unique challenge and an opportunity to build strong digital network brand identities, and in Disney's case-reboot their brand for the streaming era. Being able to control the curation and discovery experience within their D2C services will massively assist in this process for existing users.
The challenge for the new wave of D2C services is how to replicate Netflix and Amazon's success in driving new users onto their platforms as a result of peer recommendations generated by existing subscribers. Success will not be easy, and it will need to be won through the quality and calibre of the content at the core of the new services.
Trending