Why Disney+'s Sky Distribution Deal Is Likely to Become Mainstream Among D2C Competitors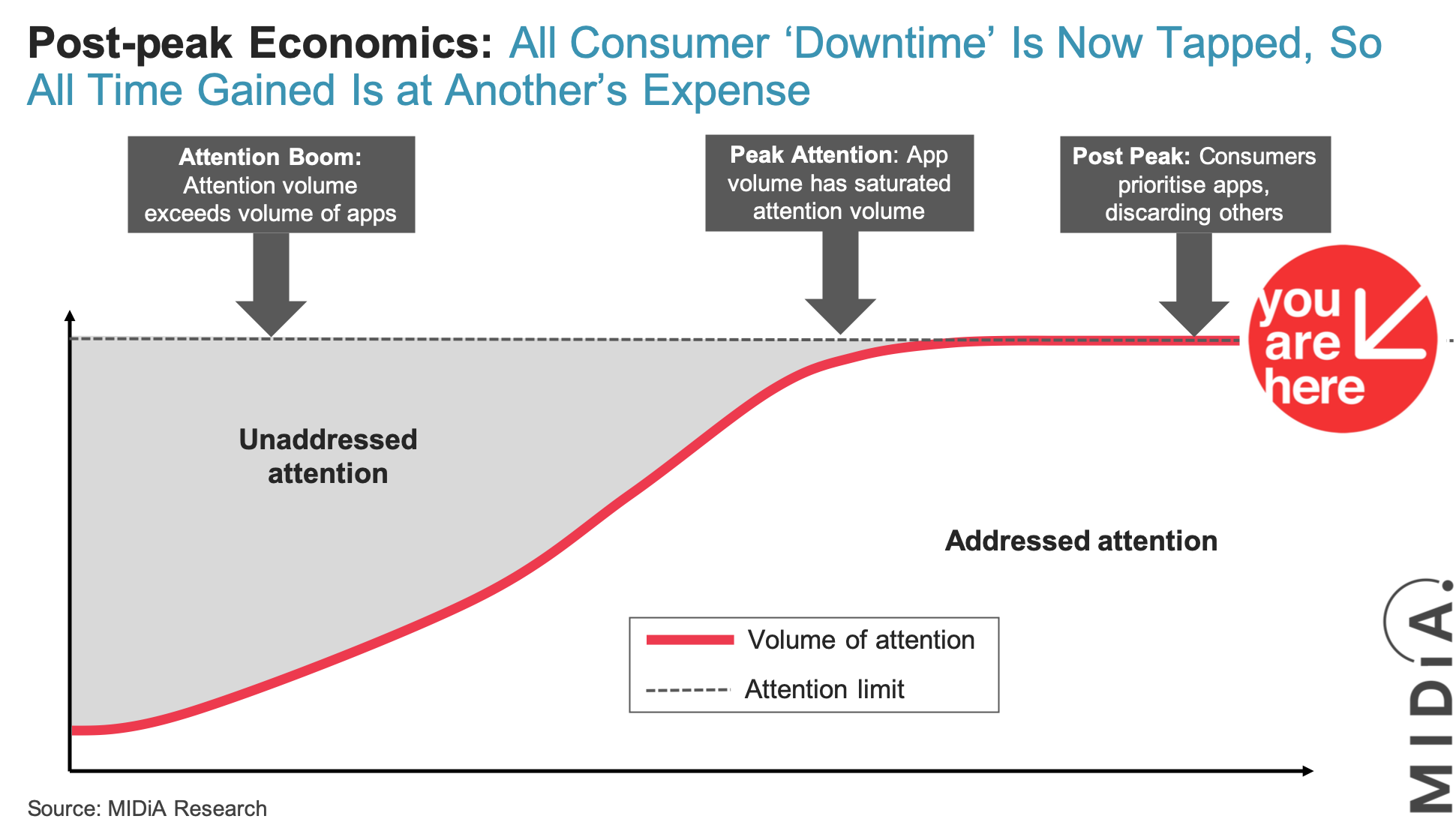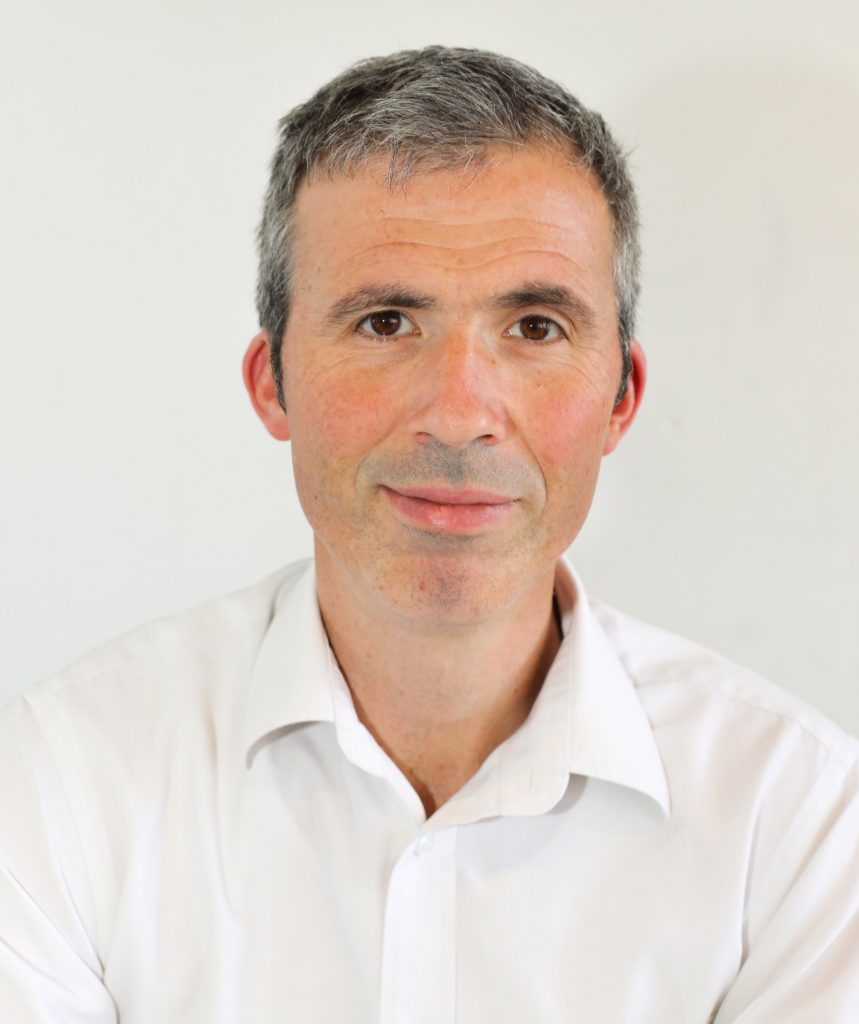 Today the UK's dominant pay-TV operator, Sky, announced a partnership with media major Disney+ to grow its UK subscriber base prior to its official UK launch on March 24th. Sky currently operates Now TV, its own subscription video on demand (SVOD) service, and is owned by Comcast – which is launching its own direct-to-consumer (D2C) service Peacock next month. Initially Disney's choice of a distribution partnership with a direct competitor may seem counterintuitive. However, in reality it not only makes sense – it also offers a glimpse into the future of D2C distribution.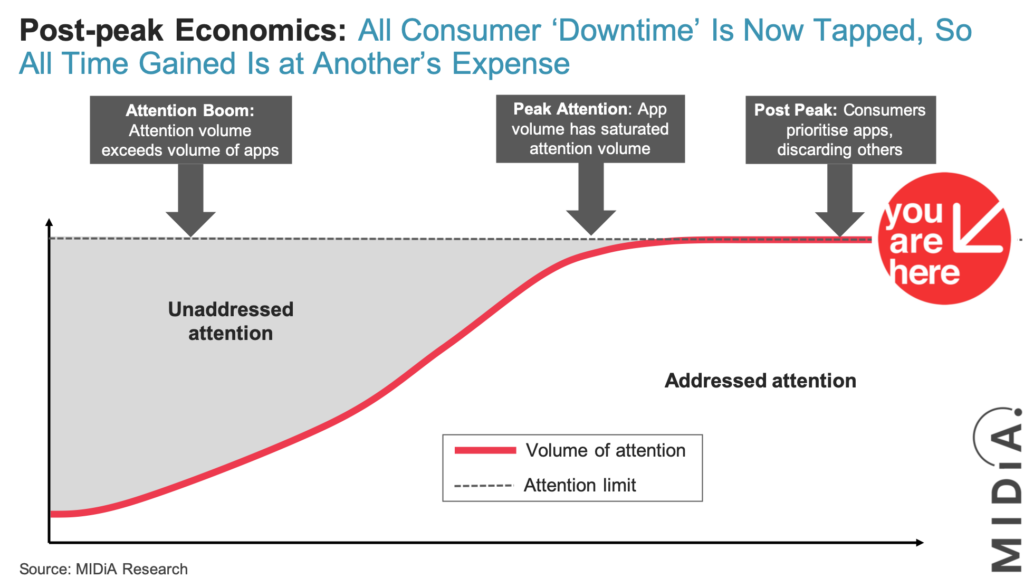 As MIDiA Research has previously identified-we are now in the peak attention era and the current D2C video streaming big bang moment of 2019-2020 is accelerating the shift from peak attention into post peak attention. This has all been fuelled by the app economy revolution unleashed by the launch of the iPhone in 2007. Suddenly mainstream consumers had their own personal computer which they could use to fill up their free-time –the smart phone famously "cannibalised "staring out of the window." Suddenly a whole new category of entertainment free time was created and mobile -centric businesses such as gaming company Zynga and social video publisher Buzzfeed were quick to create snackable entertainment fixes for the commute to work or the 5 minute queue for a Starbucks's latte.
Fast forward 13 years (June 29th marks the 13 anniversary of the launch of the first iPhone) and all the digital frontier territory has been claimed. New D2C entrants find themselves at a paradox –data delivery capacity, and consumer familiarity has mainstreamed app led media streaming consumption. However the current peak attention economy means that consumers no -longer have addressable free digital time/ and money. Therefore peak attention success means disrupting existing consumption behaviour to grab market share. This can be successfully achieved in the first instance through the Netflix model of over-paying for market share through aggressive zeitegeisty and exclusive original content slates. Or in the second instance D2C entrants can form strategic partnerships-effectively updating the analogue pay-TV model of network carriage deals. Disney is seeking to go-to market with both strategies. It's 26 .5 million predominately US subscribers which it gained during the first 7 weeks of Disney +'s launch testifies to the strength of its D2C brand equity alongside the value of the domestic Verizon telco partnership struck prior to the US launch on November 12th.
Niche is the new mainstream In D2C
For Sky- being able to offer Disney+ subscriptions to it existing Sky Q set top box customers alongside its Now TV customers significantly enhances its content value proposition while at the same time minimising the risk of churn for its existing subscriber base. This outweighs any risk of subscriber cannibalising and is a model which it has previously used to great effect when it offered a similar Netflix integration functionality back in 2018. The other big risk minimisation consideration for Sky is the value proposition of Disney+ - Sky cannot hope to nor would want to compete directly in Disney+ like original content and library offerings. Partnering with frenemy Disney allows Sky to keep its friends close and its enemies even closer creating a net-positive for its subscriber base and enabling Disney to gain significant early distribution and awareness reach in a lucrative yet highly competitive video territory.
Expect more of these frenemy deals as the irresistible ambitions of D2C come up against the immovable object of peak attention.
Trending