What Killing Eve tells us about anticipating future series demand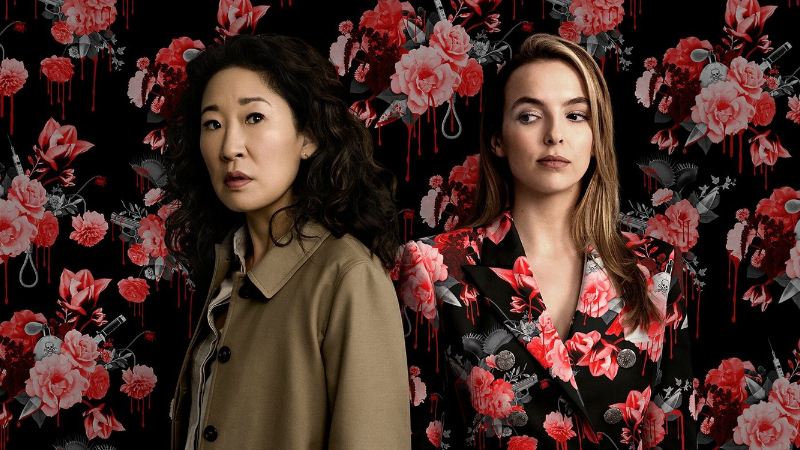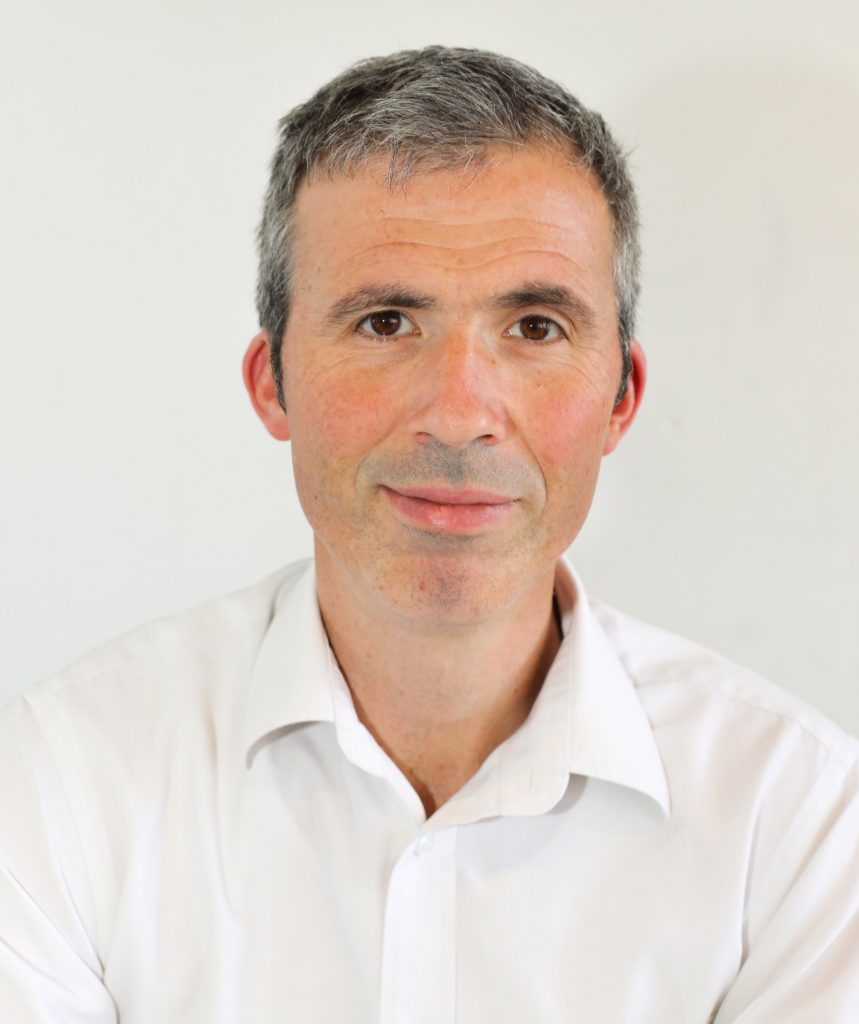 One of the biggest challenges for show commissioners and the networks who distribute TV content is the challenge of anticipating future demand. Most of the existing data indicators available are lagging indicators providing info on what has already occurred, be it ratings, streams or social media engagement. Wikipedia pageviews are one of the few leading demand indicators which provide a snapshot of future interest in a show from consumers unfamiliar with it. Wikipedia pageviews do not occur by accident. They are a conscious decision on the part of the consumer to investigate the merits of investing their limited entertainment attention time on a piece of TV show content.
In-market shows benefitting from word of mouth awareness plus upcoming successor seasons equal hockey stick growth
The two key drivers pulling interested consumers to Wikipedia pages are when a show is currently in season and when it has been announced that a new season has been commissioned to continue the story. The first reason is for show newbies to familiarise themselves with the what is currently being distributed by networks (be they TV or streaming services) and the latter reason is for show fans to find out about a forthcoming new season.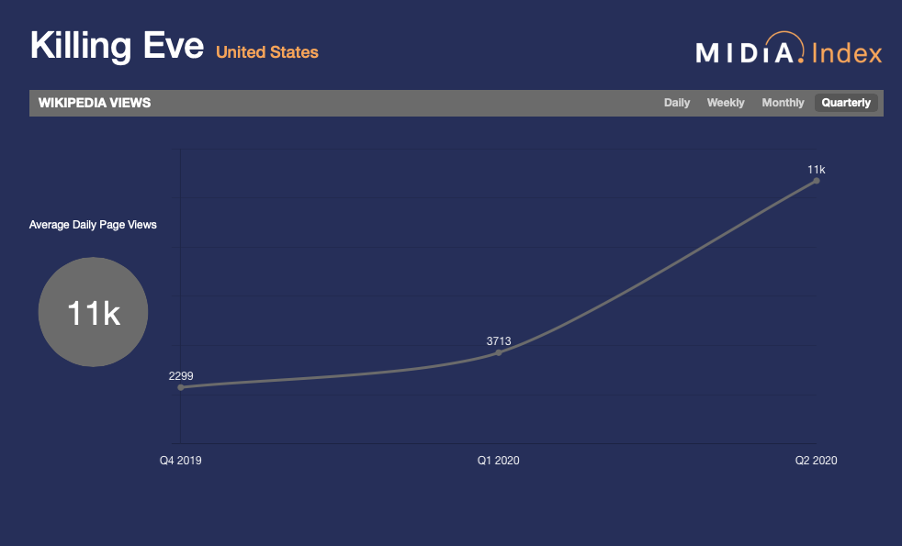 Featured Report
TV monetisation The third way
The slowing of subscription growth in developed markets means that streaming services have to look both towards post-subscription and post-advertising models. A focus on retention will maintain downward...
Find out more…
The above chart from MIDIA Index demonstrates what every audience insight team behind a TV show brand would want to see: hockey stick growth in Wikipedia pageviews for a show that is both in-market (season three) and pre-new season (season four). Killing Eve season three was released in April 2020, the third instalment of a critically acclaimed genre-hopping comedy/drama spy thriller about a female intelligence operative obsessively hunting a female assassin. Defying conventional four-quadrant programming, the franchise has stood out amidst a bevy of more conventional competitors.
To maximise the marketing return on investment (ROI), the brand team behind a category-defying show such as Killing Eve needs to optimise the likelihood of awareness and initial interest translating into viewing. Having a clear brand identity and cultural hooks, such as Fleabag showrunner Phoebe Waller-Bridge as the head writer for the first series, increases the reference points and helps to reassure initially interested consumers that they should allocate scarce viewing time to the show. The resulting outcome is the spike in engagement for Wikipedia pageviews in Q2 2020.
In an on-demand world, content ROI strategy is more important than ever before
Using inputs such as Wikipedia analytics to understand forthcoming interest in shows has become an essential part of measuring audience demand in a viewing world that has definitively slipped its linear moorings. Subscription video on demand (SVOD) penetration rates now eclipse weekly linear TV viewing in leading markets. So, building and distributing content to survive and thrive in this new streaming-first landscape is more important than ever before. The ultimate objective for brand managers is to weaponize the show fandom –that way the show has a life of its own which resonates with fans beyond the confines of distribution release schedules and short-burst high visibility marketing campaigns. Cross-category shows such as Killing Eve rely upon this and are poised to thrive in this new landscape of lean-in content selection. 
For a deep dive into Killing Eve fandom, MIDIA Research clients can refer to this month's new report, Killing Eve - A Case Study in Analysing Show Fandom.
Trending