The YouTube Evolution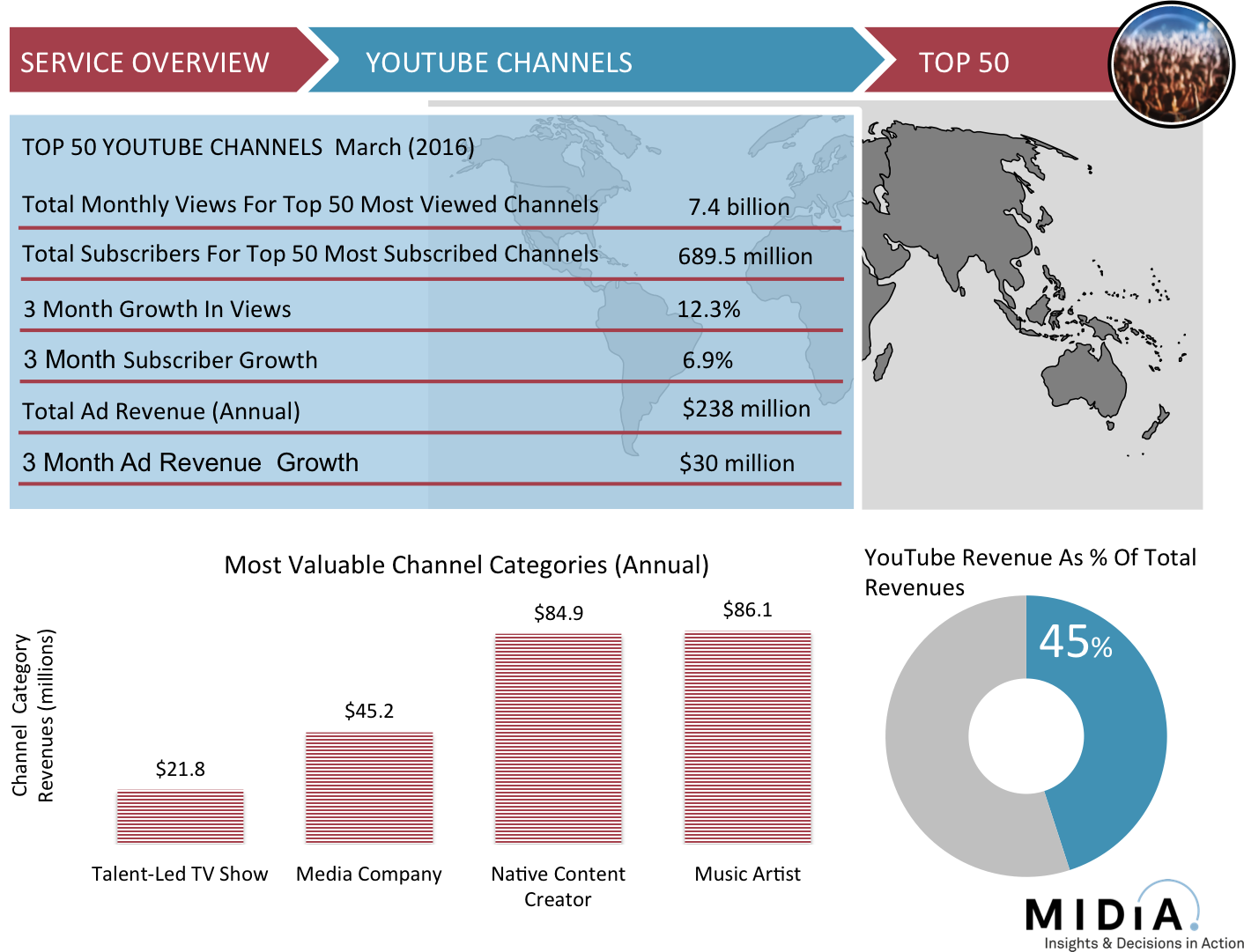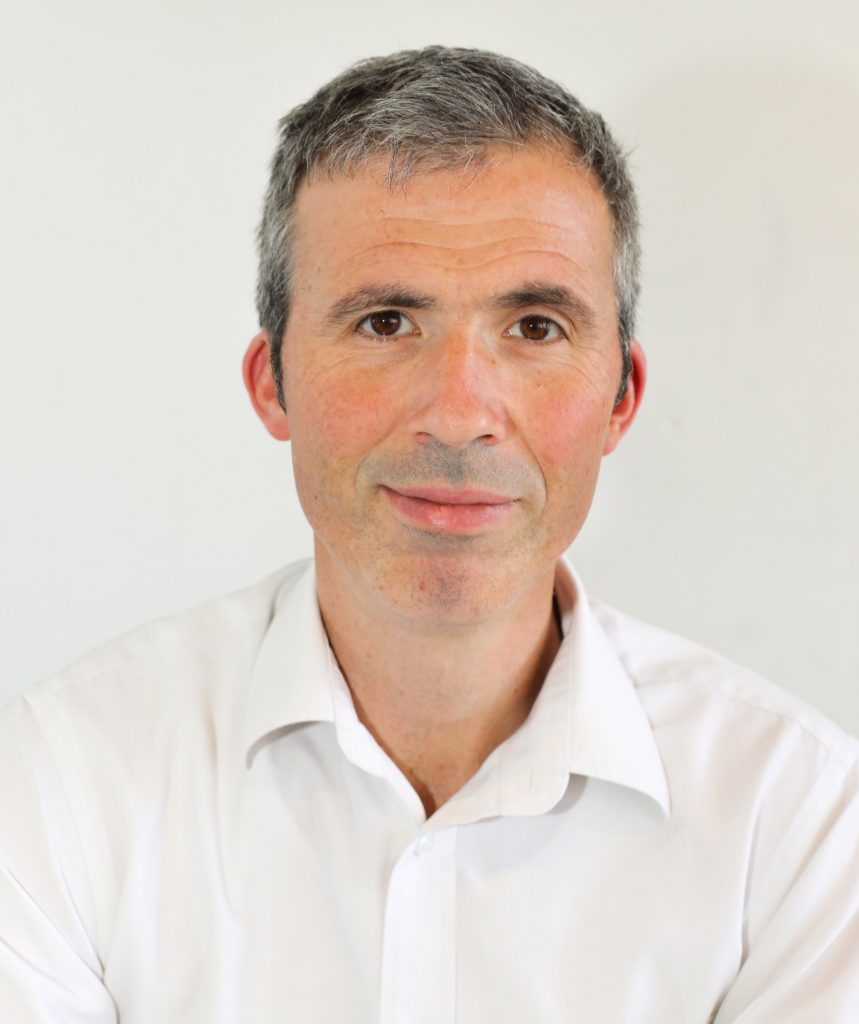 As YouTube moves into its second decade, the world's largest video sharing site is undergoing significant changes. From the launch of YouTube Red, it's paid ad-free subscription service complete with an original's content strategy, to the massive increase in subscriber views as a wider consumer base embraces short form video content. YouTube has entered its second phase of growth.
Freemium Content Still dominates The YouTube Economy
With the imminent roll out of YouTube Red beyond YouTube's US heartland it is easy to believe that the site's future lies in following the paid subscription model especially as its CEO Susan Wojcicki is explicit about her desire for YouTube to "reinvent TV." After all paid subscriptions underpin the still hugely lucrative pay-TV model, and have allowed TV industry disruptors such as Netflix to grow to global scale on the back of predictable reoccurring revenue streams. However YouTube is different.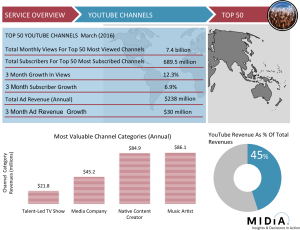 As the chart from MIDiA Research's new report  The State Of The YouTube Nation demonstrates YouTube has both the scale and momentum to make ad-funded video channels work. Indeed the top 50 YouTube channels now have over 14 channels generating over $1 million per month in gross revenues.
Equally important and quantifiably different from traditional TV is the fact that the most lucrative content categories are music artists and native content creators, categories built around personality brands leveraging unrestricted access by fans from across a range of social media platforms. MIDiA Research's latest multinational consumer survey has indeed found that only 11% of consumers are prepared to pay to access exclusive content on YouTube, implying that the YouTube success story is underpinned by its original freemium model.
YouTube Is A Globally Diverse Platform
A significant departure for YouTube as it enters its second decade is the increasingly fragmented nature of viewing by its global user base. Although North America remains the single most important region for the video streaming service, it has replicated its success across the world's regions. The increasingly diverse trends evidenced in Latin America and Asia suggest that YouTube will increasingly reflect the mobile-centric video-snacking consumption patterns of emerging markets. This will have significant implications on how channel owners plan their engagement strategies in different regions. For example Asia under-indexes in channel subscriptions versus views, while Latin America has the subscriptions but not the views.
The latest chapter in YouTube's story suggests that we are only just beginning to see what the service is truly capable of in a connected and increasingly mobile-centric world.
Trending