The Streaming War Enters a New Phase with Aggressive Content Slates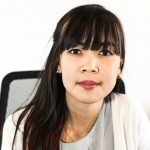 For once, consumers can hit the pause button on subscription fatigue and watch the streaming wars unfold while reaping the benefits of the competition. US viewers are in for a treat as the launches of Apple TV+ and Disney+ loom closer on the first and 11th of November respectively.
Digital Trends highlighted Walmart's sale on Apple products ahead of its Black Friday sale, with savings of as much as $400. A "straight talk" prepaid iPhone 7 is now going for $249, down from $649. iPads are being sold for as low as $329. Since 10 September, buyers of Apple devices (iPhone, iPad, Apple TV, iPod touch or Mac) are entitled to one year of Apple TV+ for free. Its content slate includes originals starring A-list celebrities Jennifer Aniston, Jason Momoa, and Samuel L. Jackson.
Last week Jennifer Aniston "broke the internet" with her first Instagram post featuring the cast of Friends. In less than a week, Aniston has amassed 15.2 million followers and gained 14 million likes on that post. The Morning Post (starring Aniston) is set to release during the launch of Apple TV+. Coincidence, or PR stunt? MIDiA Index Q2 2019 consumer survey notes that 61% of Apple users in the US are fans of Friends. Regardless, this has kept conversations going, leading to more awareness for the Apple TV+ original.
The pickings are ripe for more than just Apple consumers, however. If you are a Disney fan and reside in the US, you now have the opportunity to win $1,000. Reviews.org will select five Disney fans to binge watch 30 movies in 30 days on Disney+. Apart from the cash prize, winners will also receive a year subscription to Disney+ coupled with Disney-themed movie-watching kit. But wait, what's the catch and why Review.org? Branded as the "Dream Job", the five selected recipients will submit a review of Disney+ service at the end of the 30 days. The Dream Job is not sponsored or associated with the Walt Disney Company or any of its affiliates. Think you can do two hours of content per day (surely you have picked up this skill set from Netflix)? Well, the application date closes on 7 November.
Within the first year of its launch, Disney+ will release a total of 7,500 television episodes and 500 movies. In a divergence from the binge-watching culture of Netflix, Disney+ will have weekly releases of selected TV shows. In a leak by one Reddit user, episode one of upcoming Star Wars series The Mandalorian will be able during launch day, followed by weekly release for subsequent episodes. This linear format of weekly episodes could be a solution to binge-watching fatigue.
In other news, Netflix Q3 2019 earnings gave shareholders a sigh of relief as domestic subscribers increased by 517,000 and international subscribers grew by 7%, up from 3% growth in Q2. In its letter to shareholders, Netflix detailed its strategy to focus on original content and production:
"With so many firms now looking to provide premium video content to consumers, it's a great time to be a creator of content. Amazing content can be expensive… The upcoming arrival of services like Disney+, Apple TV+, HBO Max, and Peacock is increased competition, but we are all small compared to linear TV. While the new competitors have some great titles (especially catalog titles), none have the variety, diversity and quality of new original programming that we are producing around the world."
Whether it's discounted iPhones with free Apple TV+ subscriptions, the "dream job" of getting paid $1,000 to watch and rate Disney+ content, or just really good Netflix Originals, the competitive scene is prompting investments into wooing the popular vote. The streaming wars may be well underway, but for consumers the going is just getting good.
Trending