Take Five (the big five stories and data you need to know) November 25th 2019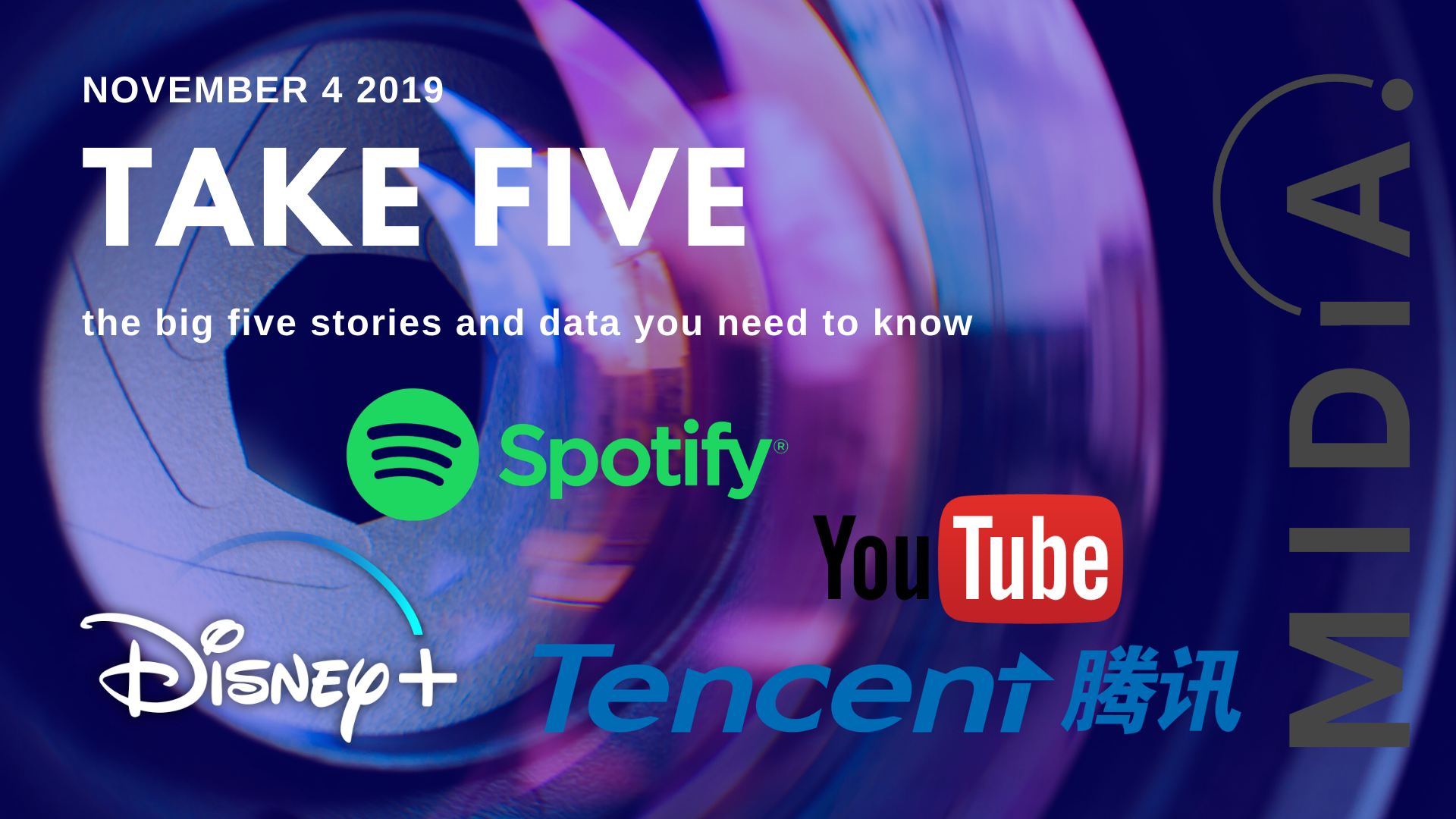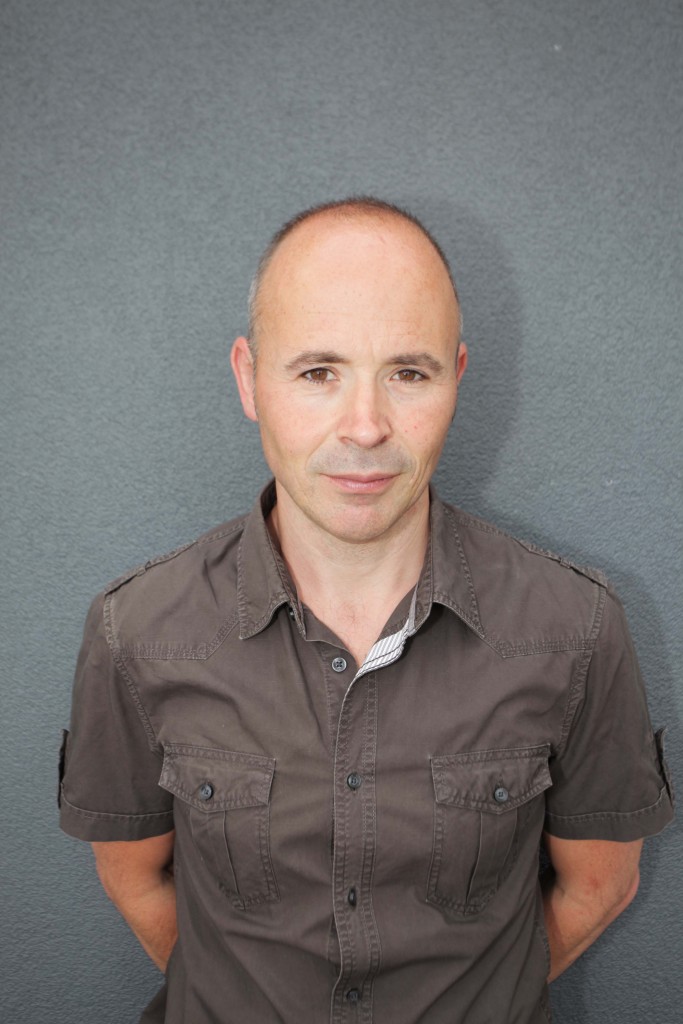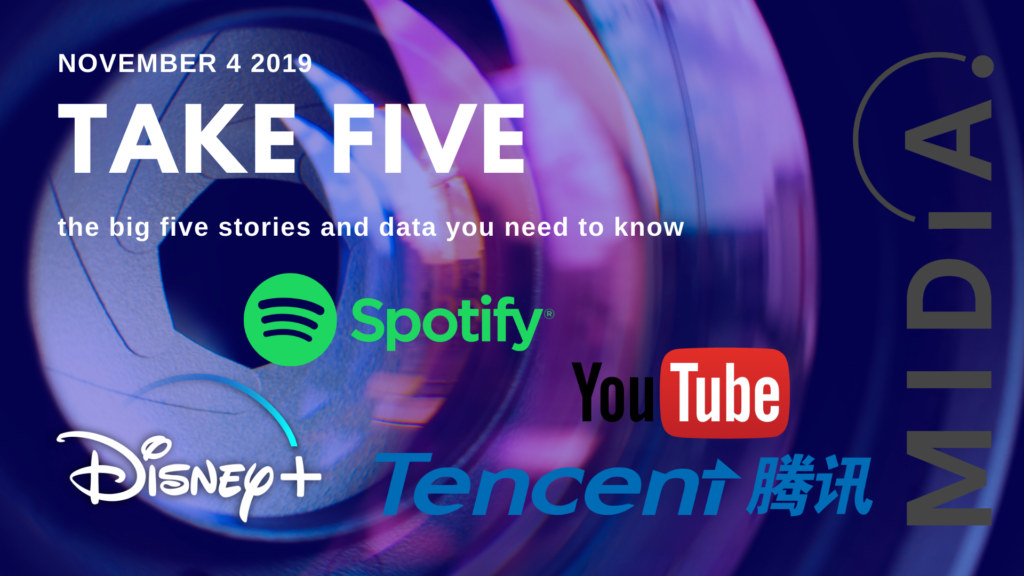 Disney tidies its streaming stats: Disney is tidying up its streaming subscriber numbers in preparation for reporting the performance so far of Disney+. In the shake-up, ESPN falls from 3.4 million to three million while Hulu goes from a 28.5 million to 29 million. All figures Q3 2019. Headline: Disney is already a streaming powerhouse and is about to become even bigger.
Spotify awards: Spotify is moving into the music awards space. The only surprise is that Spotify didn't do this sooner; this is the equivalent of MTV moving into the awards space in the 2010s. Spotify will be hoping, probably with good reason, that it will be able to make its awards a bigger deal than YouTube has its YouTube Music Awards.
Tecent's global gaming empire: Tencent has invested in 40% of Fortnite owner Epic Games and 11.5% in competitor PUBG. By using access to the Chinese market as leverage for getting equity stakes in western games publishers, Tencent is building a global games business. It may even be en route to becoming a global tech major. It has a long way to go, through.
YouTube creators can take a break, perhaps: YouTube CEO Susan Wojcicki claims her company's analytics can take a break from making content and come back with bigger metrics. The data is likely skewed by a) under-performing channels taking a break, and b) the novelty factor of a returning creator. The underlying truth, however, is that YouTube's monetisation system skews strongly towards high-volume output. The system needs changing if creators are to genuinely be able to take breaks.
Throw ladders down: Meghan Rapinoe's acceptance speech for her Woman of the Year award presents a new vision for how those with influence should use their platform for others' voices, by 'throwing down ladders' for others to climb up. She tackles inequality in many forms in her speech and sounds more like an accomplished activist politician than a sports personality. If only all sports people (and politicians) could make contributions like this. Go watch the video.
Trending