MIDiA Chart Of The Week: The Mobile App Funnel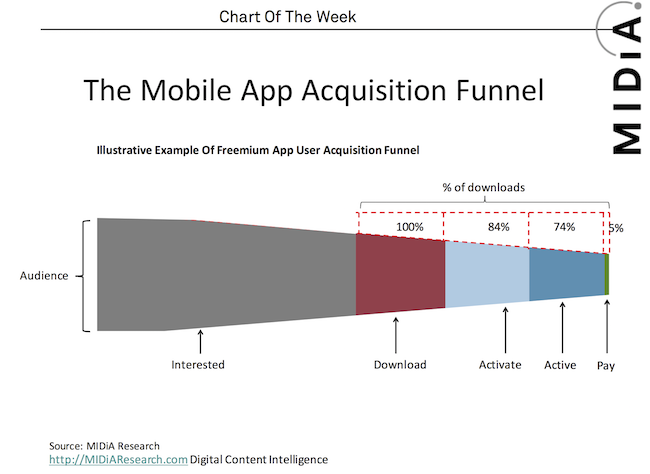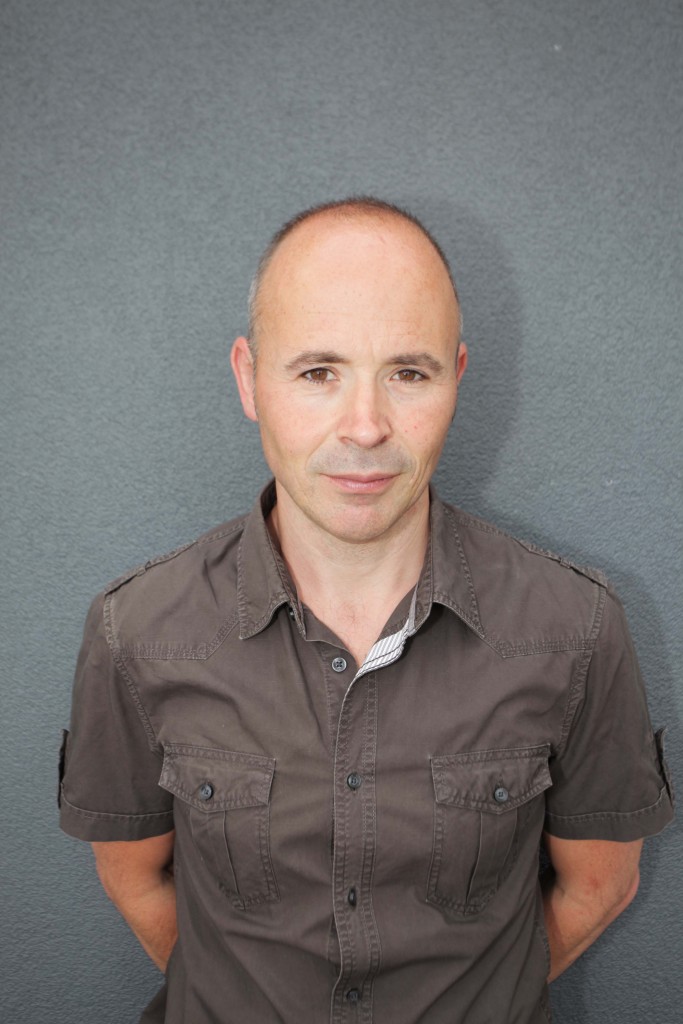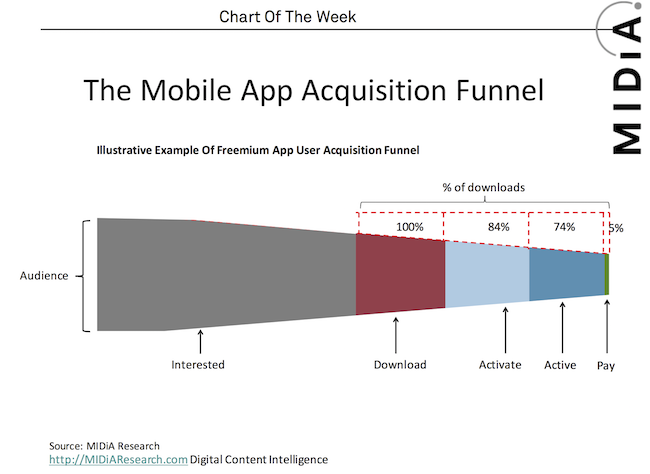 App companies lose users and revenue right across the user acquisition and retention process.  Thus as the global app market grows the amount of lost revenue accelerates also.   MIDiA's app funnel analysis reveals just where on the customer life cycle users are lost, why they go and provides industry averages to benchmark against for freemium apps and trial subscription apps. The app funnel is emerging as one of the most important business analysis frameworks for the app economy and understanding it is crucial to driving successful user engagement, conversion and retention.
The app economy is heavily dependent on a small number of users spending a large amount of money.  For example just 2% of KING's 365 million Monthly Active Users (MAU) pay but spend an average of $23.42 a month, while Zynga converts 1.7%.  This free-to-paid imbalance is common to all freemium dominated models but is accentuated in mobile apps, in part because so many users are lost along the app funnel, between download and pay. Leveraging insight from the mobile app funnel is crucial to unlocking the full revenue potential of the mobile app economy.
Users are lost at every stage of the customer life cycle and the impact of losses higher up the funnel is amplified further down it. The freemium app funnel sees an average of 5% of downloads convert to payment. The fact that even with such low conversion rates, apps generated $25 billion globally in 2014 highlights the scale of the opportunity. App revenue will grow to $69.7 billion in 2020 but money will continue to be left on the table if app funnel leakages remain unaddressed.
This chart is taken from the MIDiA report 'Benchmarking The Mobile App Funnel' which can be purchased, along with its full dataset, direct from our report store here.
Trending