Is Comcast's D2C Move Primarily Digital Peacocking?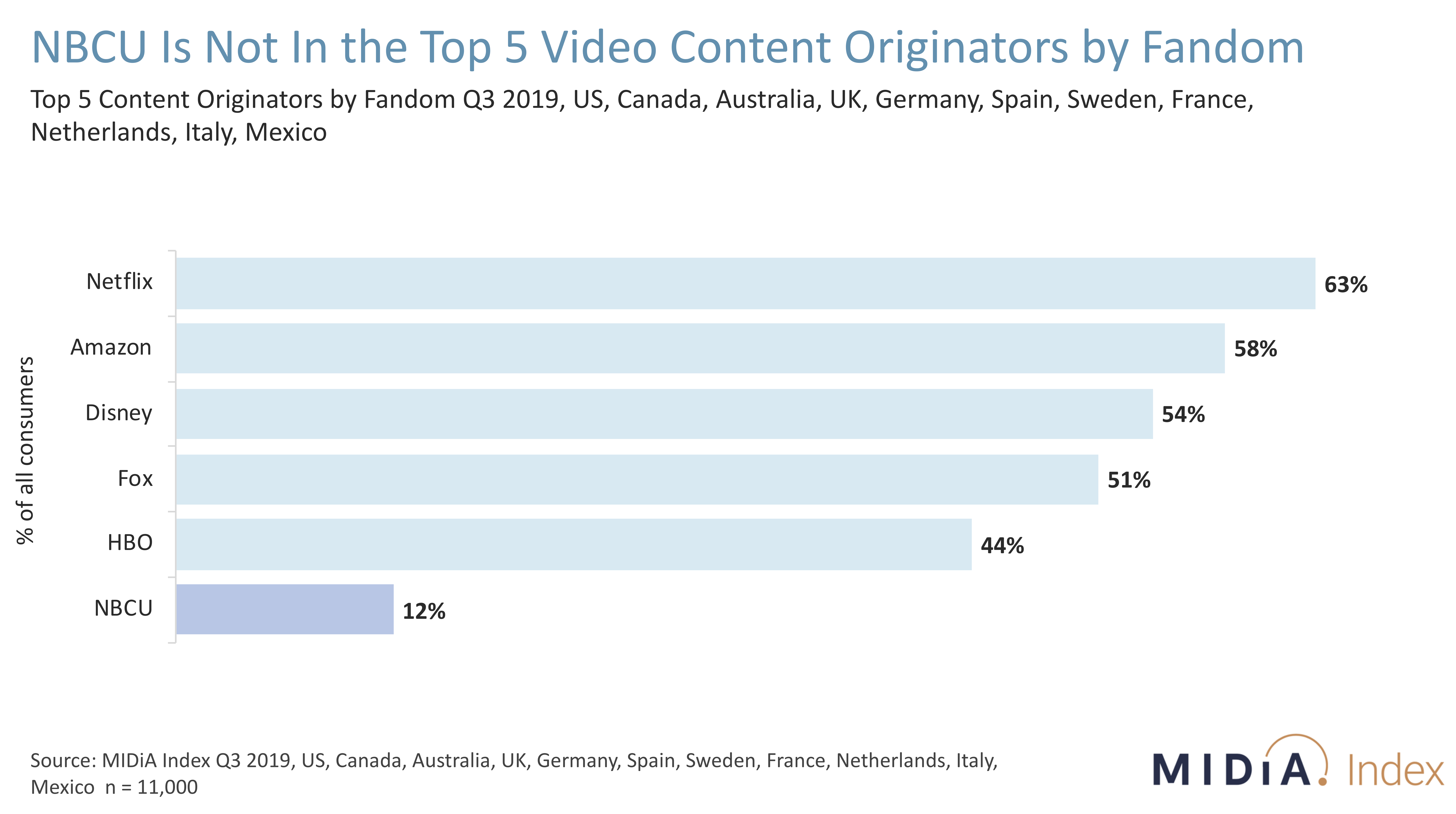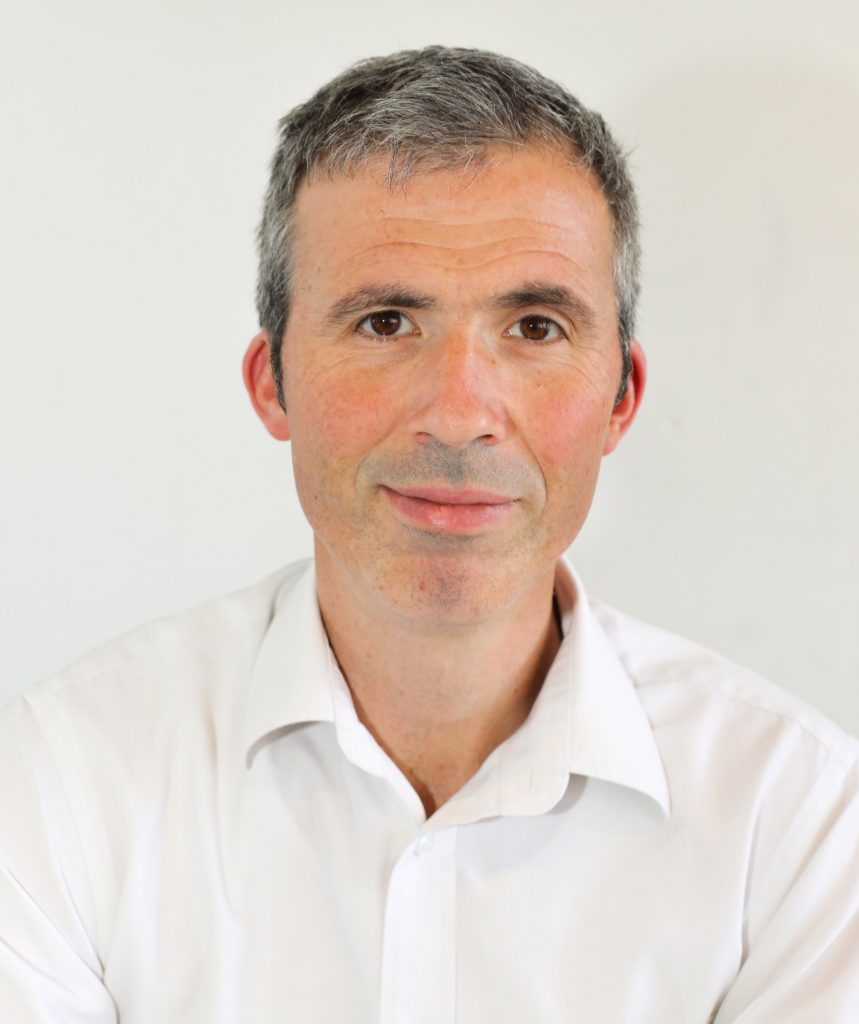 On January 16th 2020, Comcast will be holding an investor day meeting to provide further clarity around Peacock – its forthcoming ad-supported direct to consumer (D2C) video streaming service. The focus of the meeting will be to address "the overarching strategy for the platform". With Peacock scheduled to go live in April 2020, there remains uncertainty as to the specifics of the mooted hybrid model with which the service is planning to go to market. This is all taking place in the D2C big bang moment, when strong streaming incumbents such as Netflix are now being challenged by Apple TV+, Disney+, HBO Max as well as Peacock.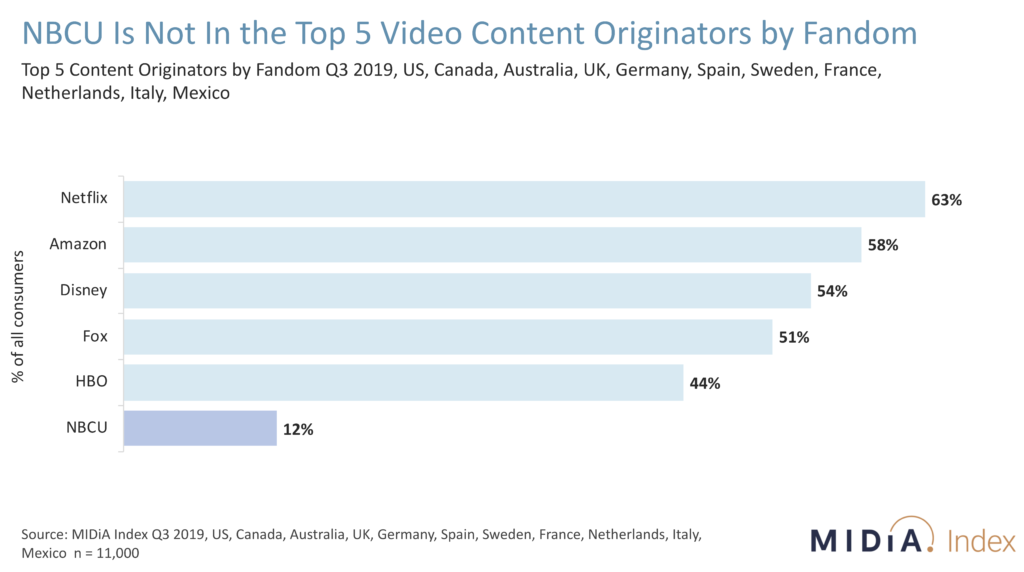 As the above chart graphically illustrates, Comcast's content division – NBCUniversal (which will be providing the content for Peacock), does not currently command leading fandom in key markets. This inevitably poses risks for the launch of its D2C service, and helps explain why it is looking at both an authenticated channel app distribution model for existing Comcast and Sky pay-TV subscribers with ad-supported video on demand (AVOD) generating the incremental revenue, and subscription video on demand (SVOD) for generating revenue from non-standalone Peacock subscribers.
The other telling takeaway from the above chart is that consumer perspectives remain distinct from the business combinations providing the content. Fox has been part of Disney since March 2019, yet it is still perceived as being an entirely separate brand from Disney. Likewise, HBO is still perceived entirely differently from its fellow Warner Media Brands and from the telco (AT&T) which owns Warner Media. NBCU struggles for cut-through because the NBC channel only resonates in its home market of the US, while the Universal channel is one among many in the international pay-TV landscape. In addition, the output from Universal studios is frequently identified by the specific content rather than the studio behind it. Therefore franchises such as Jurassic World, Fast and Furious and The Minions are perceived independently of the parent company behind the studio.
Peacock needs to weaponise NBCU content
The huge advantage which Disney and Netflix have over the soon-to-be-launched Peacock resides in the brand equity of their original content. Disney is synonymous with quality children's programming, Star Wars, and the Marvel universe. Netflix has gone to market by aggressively promoting its original content output as being both a key hook for engagement, but also crucially only exclusive available on it streaming service. As MIDiA Research identified recently at the MIPCOM opening keynote presentation on the D2C big bang moment, Netflix smartly sought a way out of the commodification trap which all networks face by focusing on making its own content zeitgeisty and must-see for specific demographics. Showcasing exclusive content was nothing new for networks; what was new was the ability for Netflix to state that its content would only every be available on its own service. Achieving this cut-through in perception has allow Netflix to both avoid the TV network utility trap and the bigger commodification risk posed by being a streaming service.
If Comcast is serious about make Peacock a compelling contender in the D2C world then it needs to start investing in the fandom of its exclusive content...fast.
Trending