Forget Cord Cutting: It's A Bigger Cord With More Strands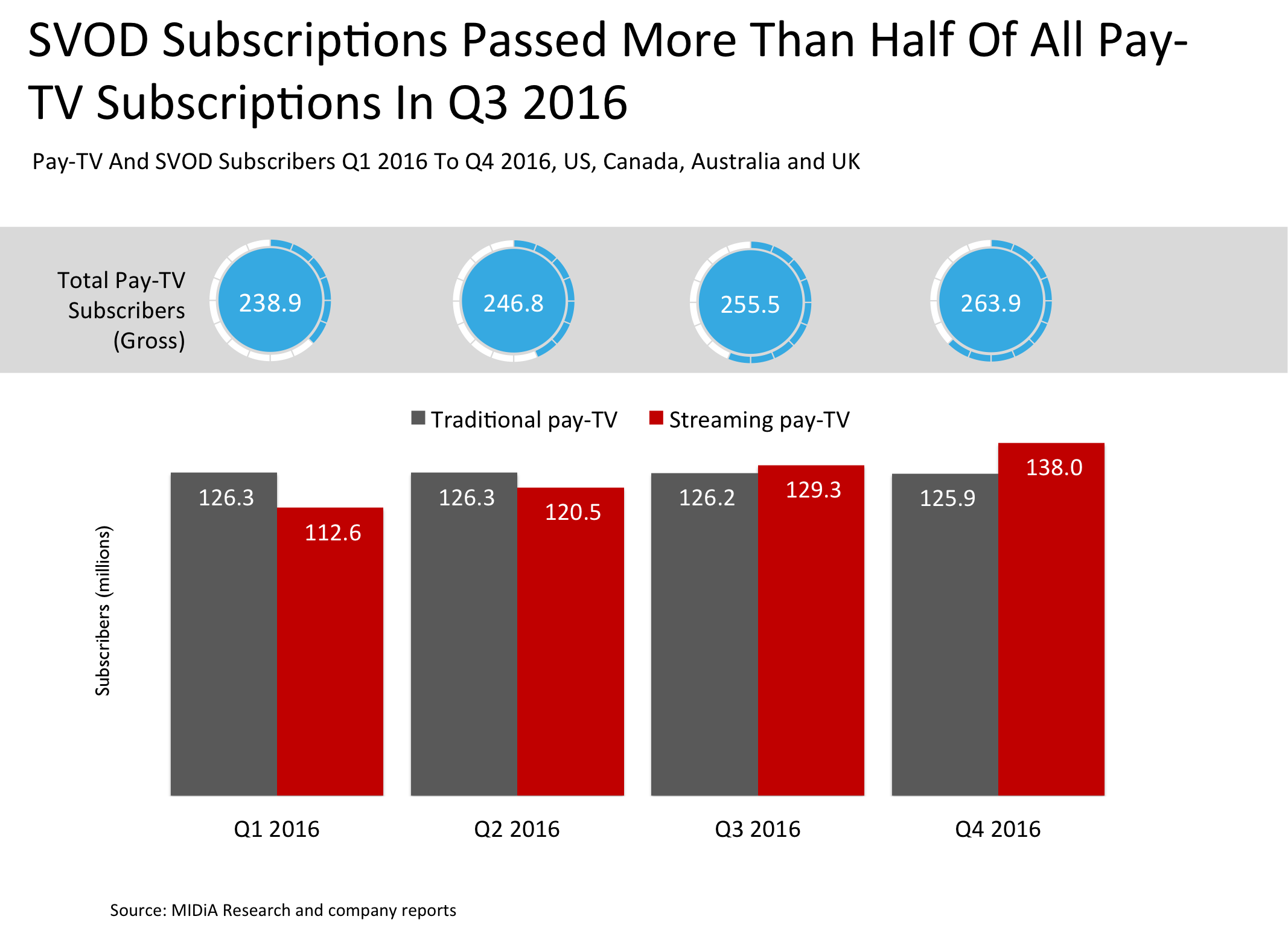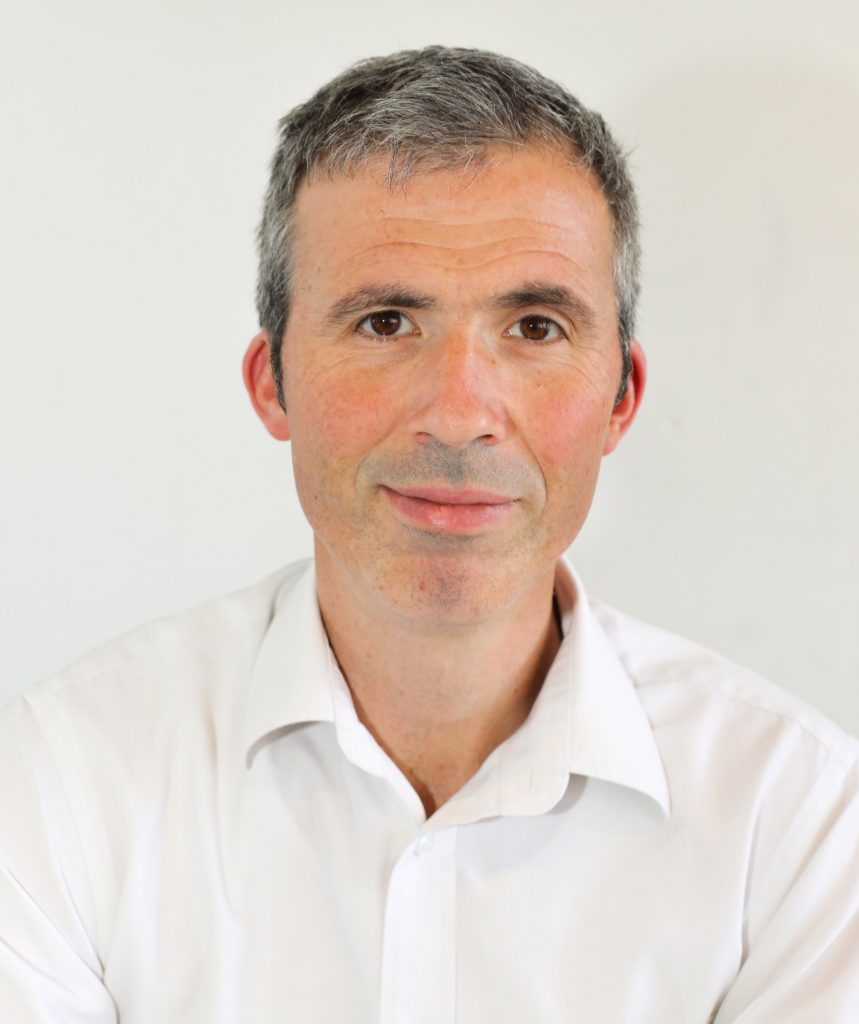 Amid all the noise and angst surrounding cord-cutting among the TV industry over the last two years, it is easy to fall into the trap of thinking that pay-TV is facing an irreversible decline. The reality, however, is that traditional pay-TV operators are facing irreversible decline (albeit a relatively slow and steady one), whereas streaming pay-TV is experiencing significant growth (and it really is time to stop thinking of streaming as anything other than another form of pay-TV). Streaming pay-TV refers to Subscription Video On Demand (SVOD) services such as Netflix, where consumers pay for monthly access to streaming video content.
In the third quarter of 2016, something remarkable happened. For the first time streaming video subscribers eclipsed traditional pay-TV (satellite, cable and fibre) subscribers across the US, UK, Canada and Australia with 129.3 million subscribers compared to 126.2 million for traditional pay-TV. By the end of 2016 the combined pay-TV subscriber base was 263.9 million. The sky is rising not falling for pay-TV.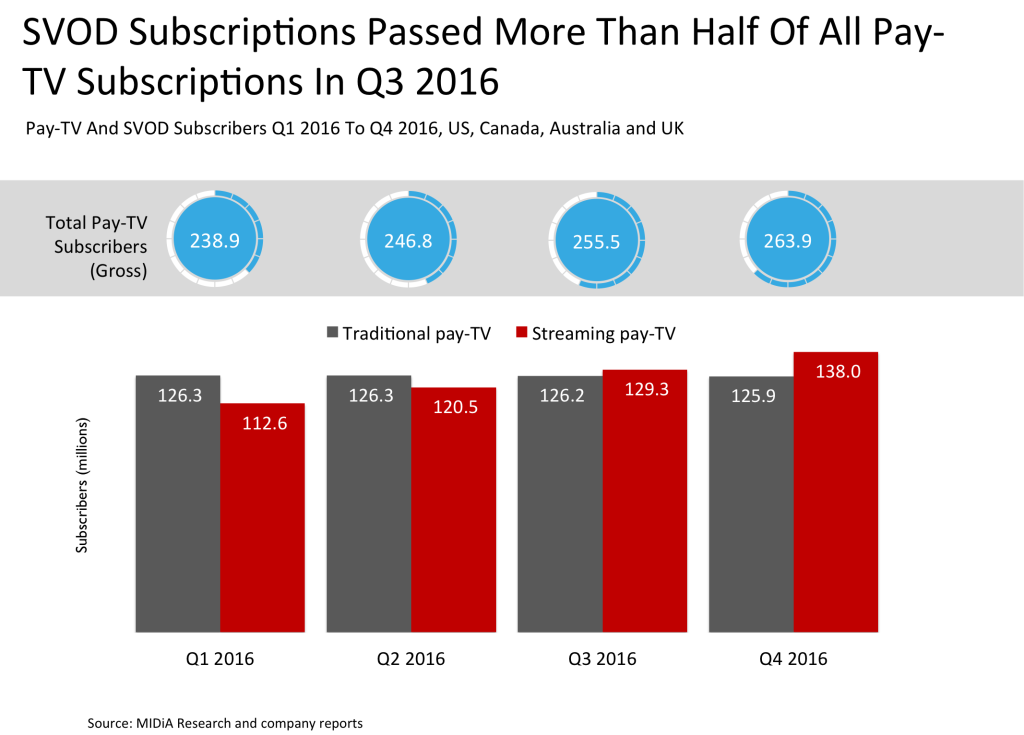 At first glance this could appear as the writing is on the wall for traditional pay-TV -and to some degree it is. However, this seismic moment calls for a revaluation of how to define pay-TV. At its core, pay-TV is about getting the end consumer to pay to view premium video. The kind of technology employed to achieve this outcome is of secondary importance. Not so long ago, IPTV was considered as something entirely distinct from pay-TV but now represents 12% of all traditional pay-TV subscribers across the 4 main English speaking markets. Subscription Video On Demand (SVOD) is merely the latest iteration of pay-TV. This leads to several key takeways:
SVOD is reshaping pay-TV value: The fact that traditional pay-TV subscriptions are many times more expensive than SVOD subscriptions puts Average Revenue Per User (ARPU) at risk for traditional pay-TV operators, which in turn will shape how much money they have to spend on networks' content. DISH is already telling investors it is focusing on retaining high ARPU subscribers, which although is clearly a way to make it look like subscriber losses are all part of the plan, also shows pay-TV companies know which way the wind is blowing. The multi-decade process of sating audience's demand for the 'everything in one place' solution is now being undone. Because SVOD services offer just one slice of TV content, are cheap and lack long term contracts, they are easy to layer onto traditional pay-TV contracts. As a result, 55% of SVOD users are also pay-TV subscribers.
The market for TV content is growing: Pay-TV fragmentation creates an increased demand for subscriptions (20% of consumers now have 3 or more digital subscriptions). The increasingly competitive nature of the streaming pay-TV marketplace means that traditional pay-TV's stagnation is being offset by sustained growth in streaming content budgets (which will be boosted further by Facebook's entrance into the market). Additionally, marque shows are a way for SVOD services to attract traditional pay-TV viewers who would otherwise be reluctant to invest in another subscription. And while the digital disruptors engage in an escalating content war, traditional pay-TV operators are looking for ever bigger sets of digital rights from networks in order to compete on similar terms. The result is that TV networks have never been in more demand. This is the apogee for TV networks. Clearly, this is a content bubble, but while it exists there is money to be made and audiences to be reached.
This golden age of content commissioning is enabling savvy TV networks to reposition themselves as networks capable of thriving in the post-traditional pay-TV landscape. MIDiA Research's latest video report on Next Generation TV Networks takes a deep dive into the assets and strategic thinking needed to successfully achieve this optimal outcome. To be clear this does not mean the end of traditional pay-TV but instead a much more competitive, segmented and indeed, fragmented market.
As we move into the second quarter of 2017, it is worth realizing that 2017 is a great time to be a producer of premium TV content and an even greater time to be a TV consumer. However, it is not a great time to be an operator, at least not a traditional pay-TV operator. The times they are a changing.
Trending