Digital Sports Viewing will increasingly become a shared experience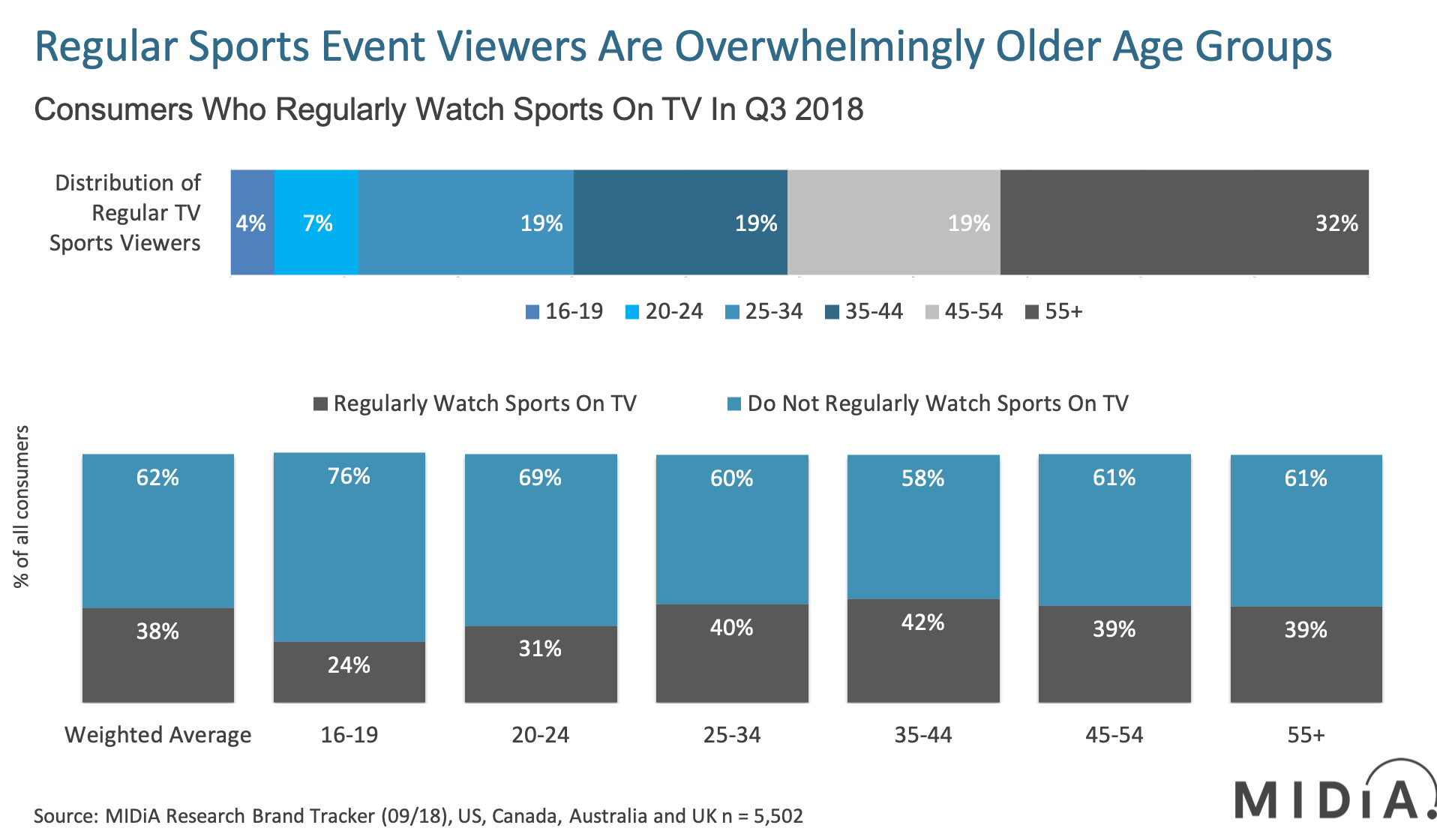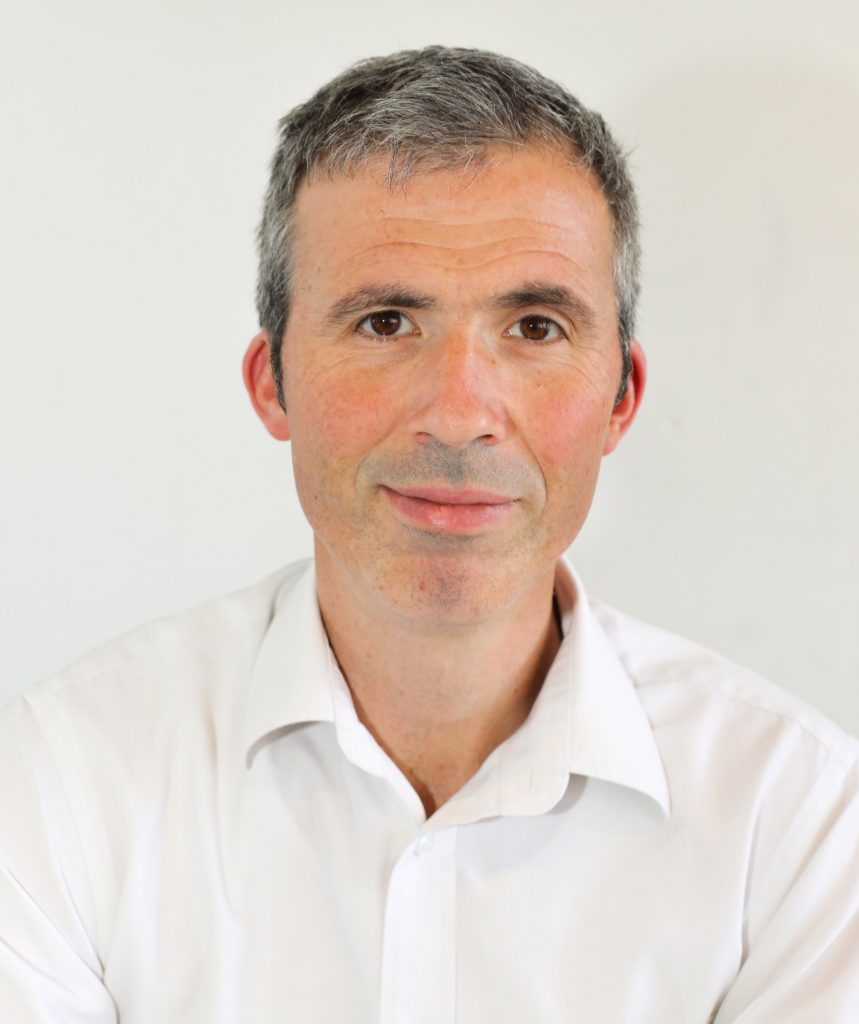 On November 28 Eleven Sports, the streaming SVOD insurgent, announced the rollout of a potentially disruptive feature called 'Watch Together'. Watch Together adds private video group functionality to create a shared viewing experience for groups of friends and fans. While Eleven's new product rollout is not the first to attempt to replicate the sociability of communal sports viewing in a digital format, it is a recognition of the need to bridge the demographic consumption gap facing video delivered sports.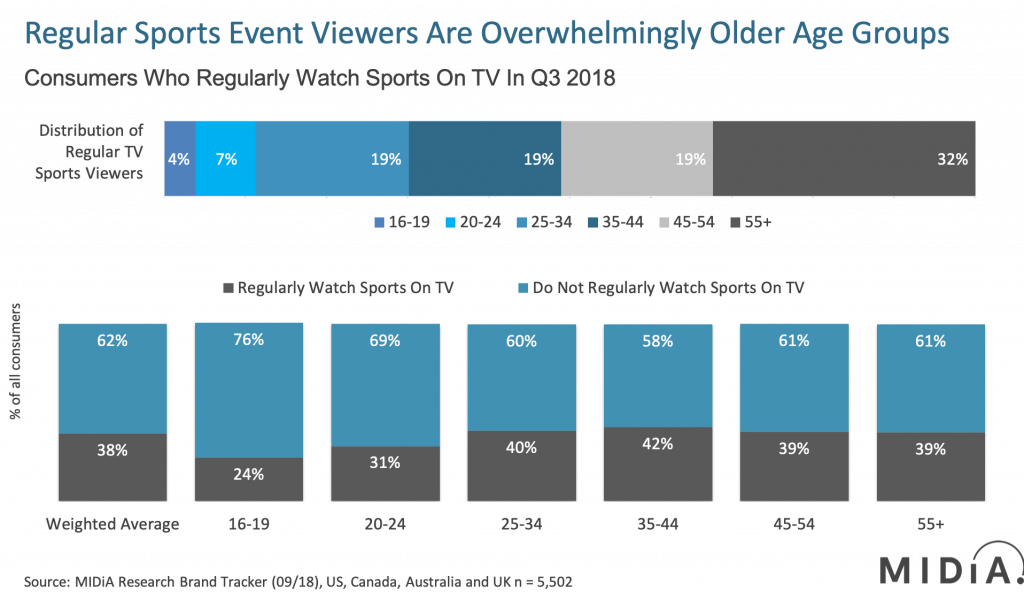 As the above chart (MIDiA Research Q3 consumer 2018 data) demonstrates, regular TV viewing of sports content is now a predominately older demographic pastime. 51% of regular TV sports viewers are now 45-plus, with only 11% aged 16–24. With sports rights being the single biggest content expenditure for pay-TV operators, the disconnect between older and younger consumers around TV sports viewing is rapidly evolving into an existential challenge for the continuing viability of sports as an integral part of the content mix for TV.
The power of sharing
Eleven is in the fortunate position to decide how it distributes its licensed content to its audiences. The idea of leveraging digital distribution to replicate real-world fan interaction was the driving force behind the NFL's decision to award Thursday Night Football digital streaming rights to Twitter back in 2016.
At the time, NFL commissioner Roger Goodell justified the unusual choice of streaming partner by stating:
"There is a massive amount of NFL-related conversation happening on Twitter during our games and tapping into that audience, in addition to our viewers on broadcast and cable, will ensure Thursday Night Football is seen on an unprecedented number of platforms this season."
With one eye on 2021 when its legacy pay-TV deals come up for renegotiation, the NFL – the world's most highly valued sports franchise – had a vested interest in demonstrating its willingness to experiment with diverse digital distribution channels and enhanced levels of viewing functionality. Twitter for its part was keen to showcase its seemingly unique real-time social feed integration for sports content consumption.
However, this plausible justification for the deal was let down by the subsequent under-performance of the audiences delivered by Twitter, and the NFL promptly switched digital partners to Amazon Prime Video for Thursday night football. Amazon of course has little interest in reframing the viewing experience and instead is focused on enhancing its content offering to mainstream TV audiences. Alongside this, Amazon is learning how to integrate live sports streams and develop its in-house advertising capabilities via Amazon Marketing Services, through tracking viewing engagement, leading to potential integration with the Echo voice device.
Sharing is caring
Whether or not Eleven succeeds with Watch Together is of less significance than the blatant flexing of disruptive tech muscle power being demonstrated by the direct-to-consumer sports streaming service. Through this rollout, Eleven is showing that it is focused on enhancing its brand relevancy credentials with younger digital-native audiences, who have switched off from TV delivery of sports. Moving forward, its big challenge is to close the gap between the inflated cost of the sports rights in its portfolio against the limited discretionary budgets of its target on-demand audiences.
Delivering on that challenge will define the future viability of the service and its streaming competitors.
Trending