Artists – Have Your Voice Heard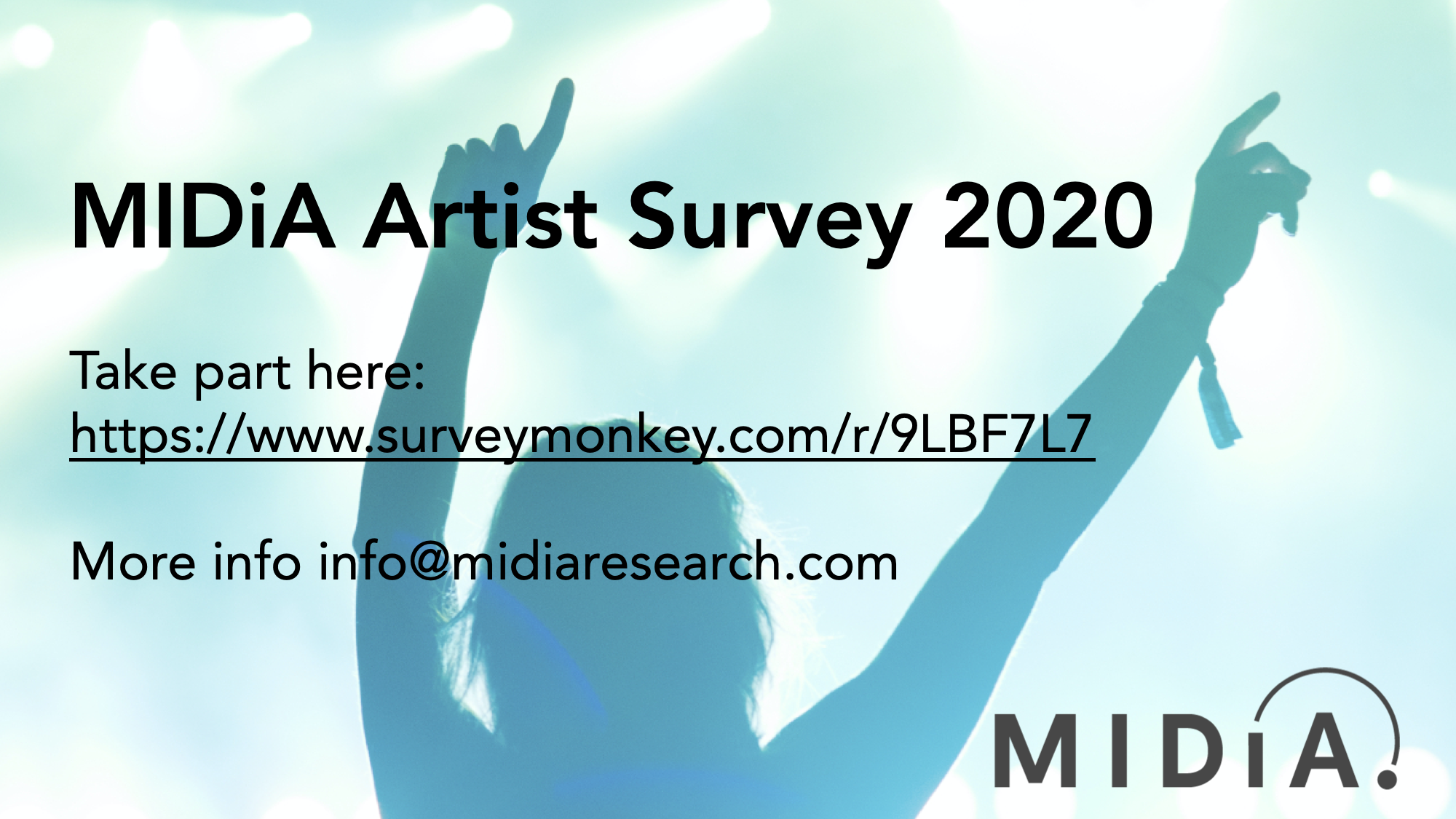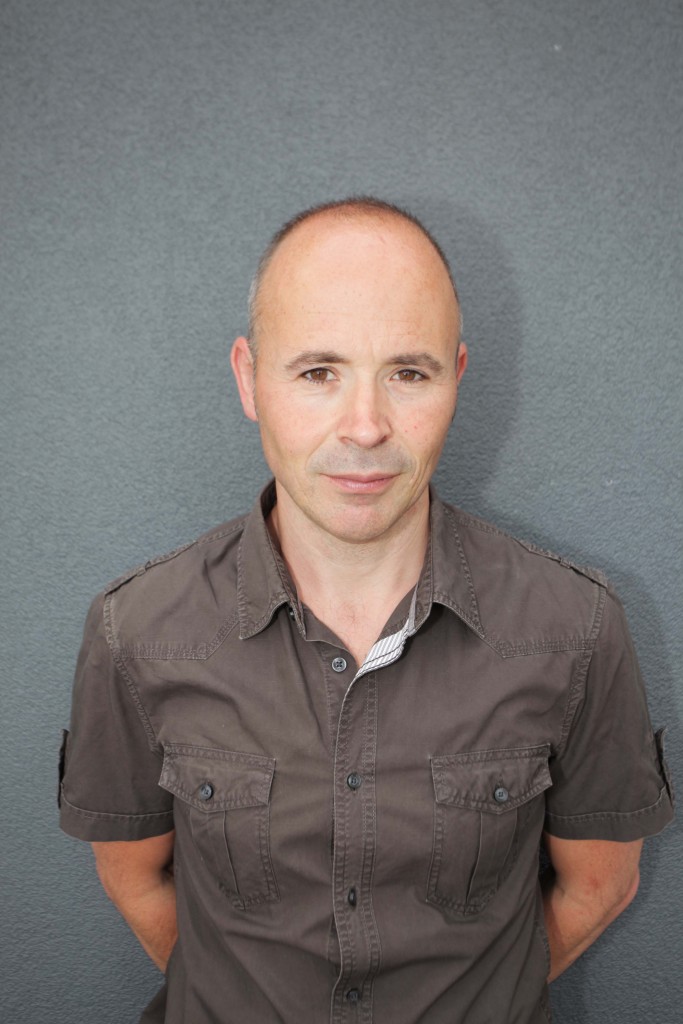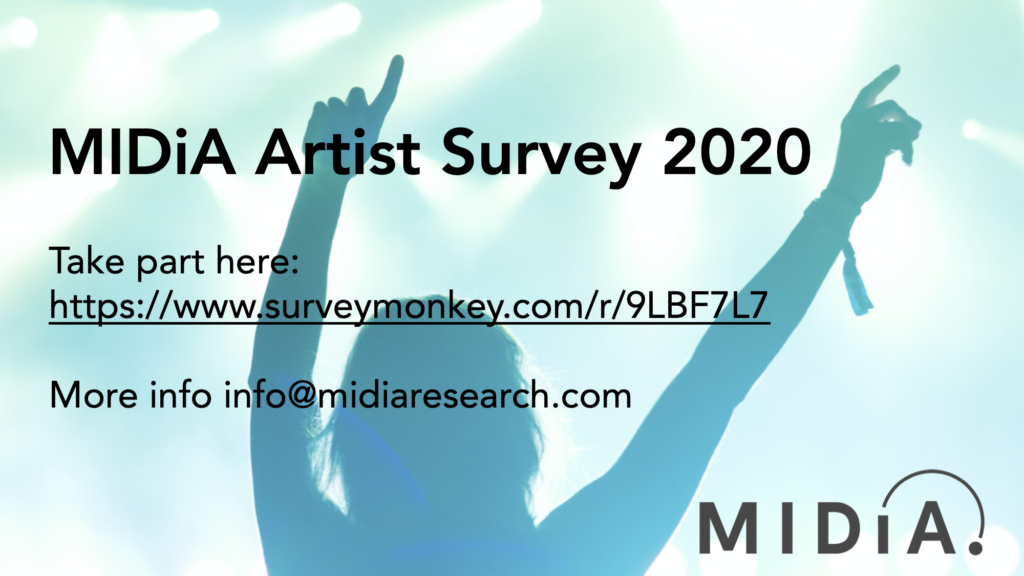 MIDiA is fielding its third biannual Artist Survey. Our two surveys last year were very successful and got hundreds of artist responses. MIDiA's artist surveys takes the pulse of the artist community and provides this information back to the artist community. We do this in two ways: a) we post a blog outlining the top level findings and b) we provide the complete results to all artists that take part. 
It is a great way for artists to get heard and to benchmark how they are doing, as well as their hopes and concerns with the rest of the artist community. Or surveys are truly global – our last one had respondents from as far afield as Algeria, Australia, Chile, Madagascar, South Africa and the United Arab Emirates.
This year, in addition to tracking topics such as which online tools artists are using, where they are making their money and where they want their careers to go, we are also deep diving into how Coronavirus has affected artist careers and what they are doing in response.
As with all MIDiA surveys, the results are 100% confidential and we NEVER share any details of respondent-level responses. We only ever show the aggregate, survey-level data. Hopefully the success of or last two surveys stand as testament to our dedication to respondent confidentiality.
If you are an artist and would like to take part in our artist survey, simply follow this link.
As soon as the survey has finished fielding we will send you the complete results by email.
Trending