The Outlook for Music Catalogue: Streaming Changes Everything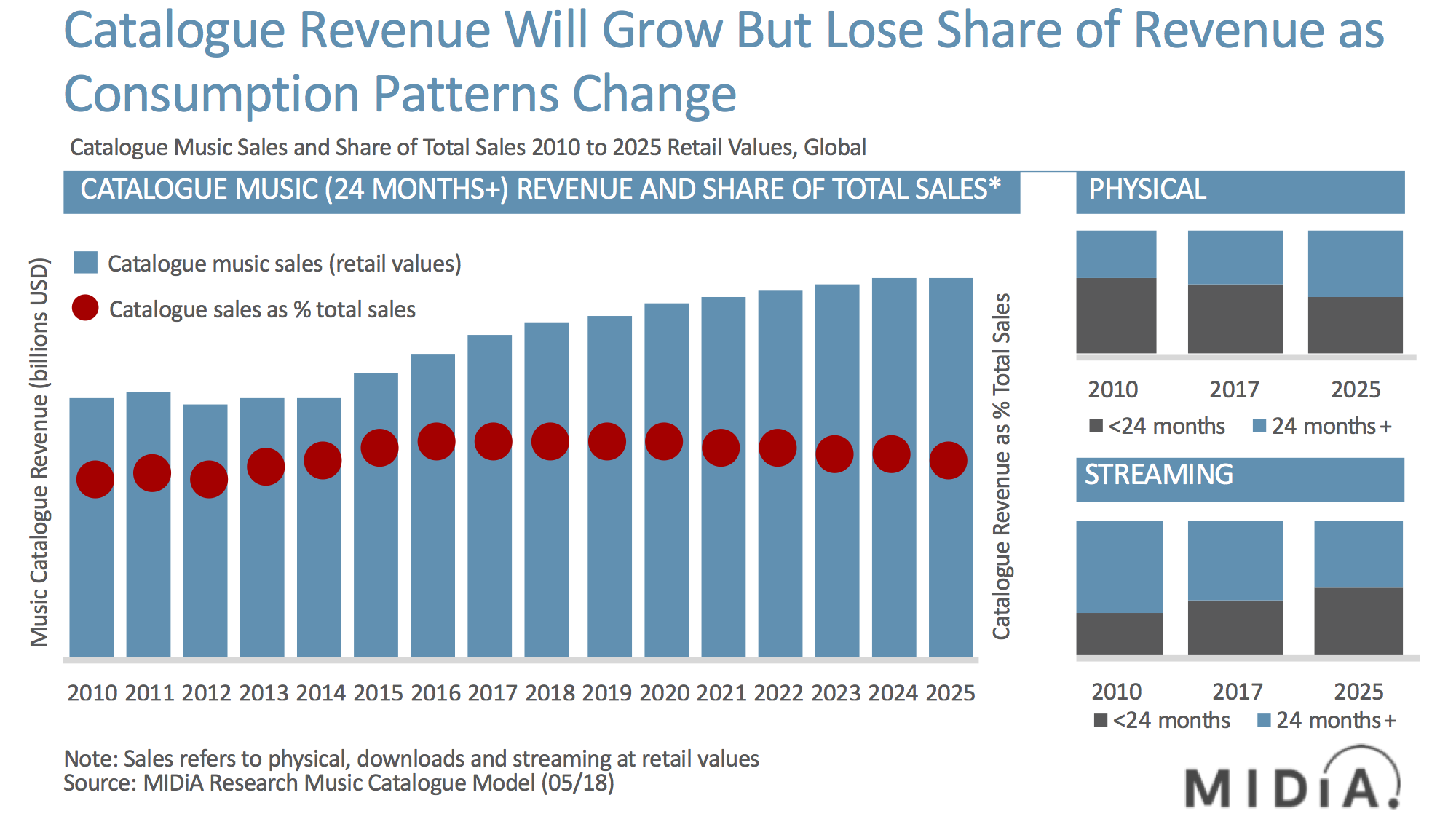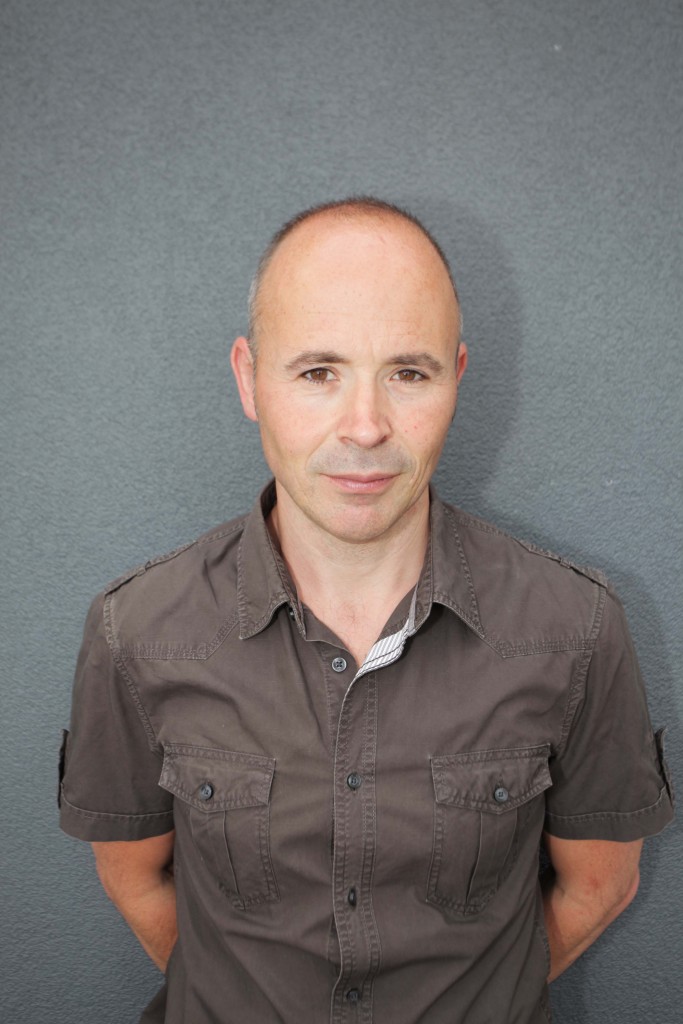 Friday's news that catalogue acquisition business Hipgnosis Songs Fund is set to float on the London Stock Exchange, having already raised around $260 million, reflects a booming market for music catalogues. However, the outlook for catalogue is not quite as straight forward as it at first appears. MIDiA Research has just published a major new report looking at the state of catalogue and its future: The Outlook for Music Catalogue: Streaming Changes Everything. This report was six months in the making and pulls data from a wide range of industry sources to provide a definitive view of the global catalogue market, both in terms of revenues and also mergers and acquisitions (M&A). The report is immediately available to MIDiA subscription clients and is also available for individual purchase on our report store here. Here follows a brief overview.
Album unbundling is now hitting catalogue
Music catalogue sales is fundamentally about nostalgia, enabling us to relive our younger years through rediscovering music that mattered to us. In the old sales model, record labels could release a greatest hits album every eight–10 years and convince consumers to pay for a dozen or more songs, when in reality they only ever wanted a handful of them. If you think about the artists that sound tracked your younger years but are not among your favourite artists, there are probably only around five songs that you can actually recall as liking. In the old sales model you would have listened most to those tracks on the full album, and even then, probably only a dozen or so times before lessening your listening. Now, with streaming, you can get straight to those five tracks, skipping the others, and probably still only listen to them a handful of times each, perhaps adding them to a playlist that you'll listen to occasionally. The old model would have generated, say $5 gross revenue for the label. In the streaming model, five songs listened to ten times each would generate 28 cents for the label. It is the album unbundling dynamic all over again.
Younger audiences look forward, not back
Younger Millennials and Gen Z – those born between 1995–2014 – have more content pushed to them that is tailored specifically for them than at any other stage in history. This is digital's baby boomer generation. They have never had it so good. With Instagram and Snapchat feeds perpetually filled with new content, they have little need or want to look back. The music industry isn't helping things either with hundreds of thousands of tracks released every month, leaving little time for older music.
Even within streaming catalogue listening, the focus is very much on the new rather than the old. In the UK, according to the BPI, more than 70% of all catalogue (24-plus months old) streams are from on or after 2000. If we go back to the 1960s, where some of the most iconic catalogue artists were at their peak – e.g. the Beatles and the Rolling Stones – this decade accounted for just 3.6% of UK catalogue streams in [year]. In traditional catalogue valuations, the likes of the Beatles and the Stones will account for a major portion of valuations. In the streaming era, their value diminishes markedly.
Catalogue is caught between the two extremes of streaming and physical, with current revenue boosted by older CD and vinyl buyers coalescing around old favourites. These physical formats are often high-priced premium products and therefore create a skewed picture when comparing the consumption business of streaming to the sales model. Catalogue's outlook is nuanced. Music catalogue generated $11.5 billion in retail revenues in 2017, which was up from 2016 and it will continue to grow through to 2025. Yet catalogue's share of recorded music revenues will diminish.
Many strings to catalogue's bow
Catalogue also looks different depending on where you sit in the value chain. If you are an influential indie label group like Beggars, you'll see catalogue still performing strongly on streaming because you have the influential music that fans want to discover. Meanwhile, publishing catalogues are commanding large fees, not least Sony ATV's $2.3 billion acquisition of 60% of EMI Music Publishing. Music publishing has felt the impact of streaming much more slowly than labels, but it is happening. Mechanical royalties from sales are plummeting, sync revenues are stable but a far larger volume of syncs are happening thus reducing average synch incomes. Meanwhile on streaming, publishers get a much smaller share of revenue than labels. And of course, streaming is killing off radio, another key publishing income source. So what labels are beginning to experience now, publishers will too.
The future needs rewriting
None of this means that catalogue is dead, but it does need an overhaul if it is to retain relevance. Selling people nostalgia is no longer enough on its own (though of course a solid market still exists for selling digital remasters to aging rock fans). The Guardians of the Galaxy is a great example of how to make catalogue work in the current market. For young fans of the movie, the music is simply the soundtrack to part of their culture that just happens to be decades old. The music is given new cultural context for a new generation. This is the sort of thinking catalogue needs to thrive in the streaming era.
A catalogue bubble
There is a risk that we are in a catalogue bubble. Acquisitions are on a rapid rise – check out the report for our year-by-year catalogue M&A activity – and will likely continue to rise over coming years, as illustrated by Hipgnosis, though given that the average transaction value for catalogues is $140 million the initial $260 million may not go that far.
The risk with the current market is that valuations are being built using the models that were shaped in the distribution era and that don't properly reflect the dynamics of streaming. Also, there is a finite number of decent sized catalogues for sale, which means it is a sellers' market, thus driving prices up further still.
With these dynamics and streaming's emphasis on the new set to create a world of mega hits and audiences with less inclination towards looking back, catalogue is at a tipping point. Either it changes to meet the market or the market leaves it behind.
Trending