The music business in 2021: Joining the dots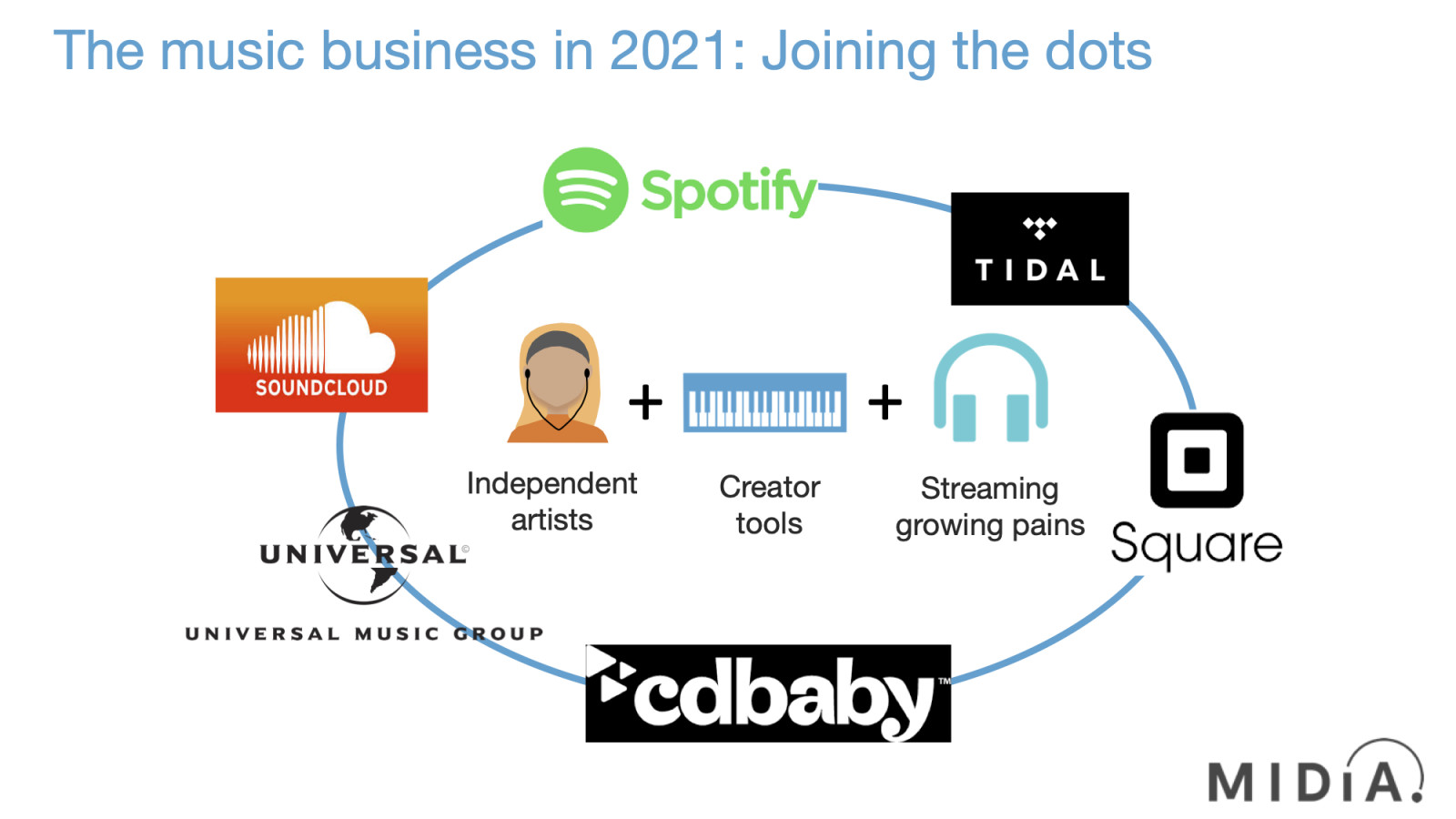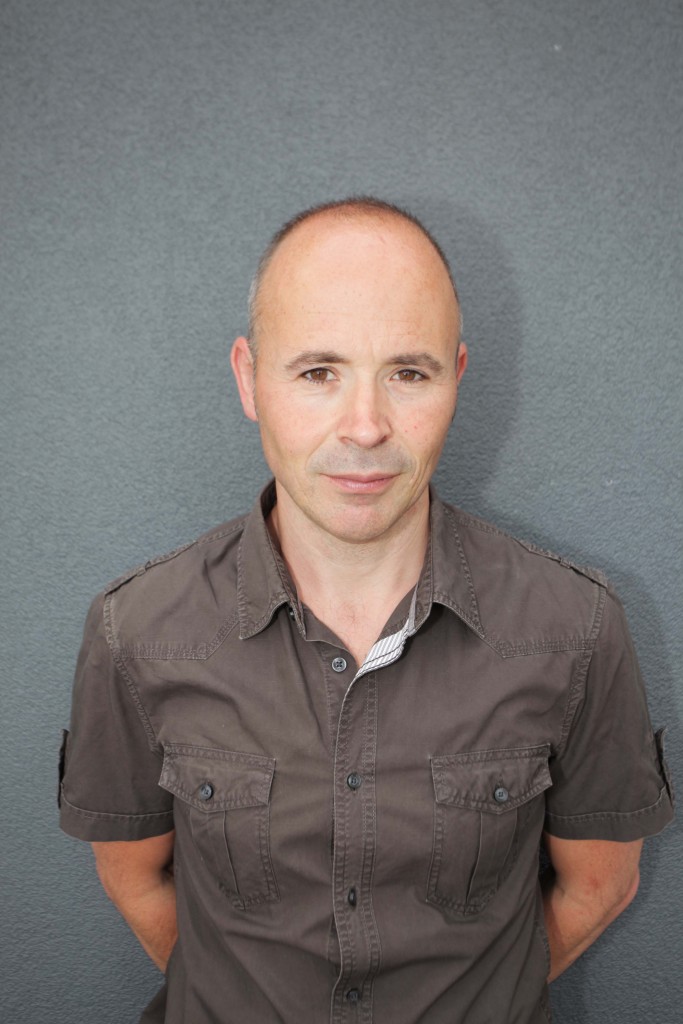 It has been one of those weeks, with impactful music business announcements coming thick and fast. As is often the case, a succession of apparently unrelated events actually have a connecting thread. In this instance there are three:
1.     The (continued) astronomic rise of the independent artist
2.     The growth of creator tools
3.     Streaming's growing pains
This is how the events of the last week or so are both interconnected and interdependent:
·      CD Baby: Independent artist powerhouse CD Baby just released a bucketful of great data, including the fact it increased artist pay outs by 26% in 2020 with $125 million of streaming revenue and 111% growth in YouTube revenue – yes, 111%. MIDiA will be releasing its 2020 music market figures soon and the artists direct number is little short of mouth-watering. 2020 was the year of the independent artist and creator tools and that momentum has continued into the start of 2021. Independent artists are making dramatically more music than the traditional labels (releasing 8.5 times more than major labels in 2020) and there are more of them than ever, with around five million by the end of 2020, up a third on 2019.
·      Another big year for UMG: Vivendi's FY 2020 results revealed UMG grew recorded music revenues by 6.9% on a current currency USD basis. Which means they outperformed the total market, again. But this time Sony grew faster (again, on a current currency USD basis) and more significantly, all the majors grew slower than artists direct, again. More on this to follow shortly.
·      Spotify indie growth: Arguably the most significant statistic in Spotify's annual report is the share of streams accounted for by the majors and Merlin (a proxy for the traditional music business). The 2020 figure was 78%, down from 85% in 2018. Smaller independents and artists direct grew far faster than the label establishment. This changing of the guard has many first and second order impacts but the key dynamic is that the number of small artists and labels is growing faster than streaming revenue is. They are taking a progressively larger share of the pie but they are splitting it more ways. For streaming platforms this means a) more consumption, and b) further fragmentation of their partners, which helps their negotiating position. For artists it is the paradox of more artists reaching more audiences but taking smaller chunks of income.
·      Soundcloud: In what may be the smartest piece of music industry branding ever, Soundcloud introduced its own take on user-centric licensing: fan powered royalties. I for one will be using this term to refer to UCL henceforth. What is significant is that Soundcloud was able to launch this with its pool of independent artists, because these artists that own their own rights represent a much more straightforward way to drive fast, market-defining innovation than navigating the often-complex mesh of the traditional business.
·      Spotify: 2020 was the first year since 2017 that Spotify's premium revenue growth was less than the prior year (up €1 billion compared to €1.4 billion in 2019). Subscriber growth boomed, however, which meant a continued deterioration of ARPU, down to €4.31 from €4.72 in 2019 and €6.20 in 2016. Meanwhile, ad-supported ARPU was down too, as was podcast ARPU. Spotify is getting better at growing audience but less good at growing revenue.
·      Square buys Tidal: Coming from the left field, Square just acquired a majority stake in Tidal. This is a very different play from MelodyVR acquiring Napster to rebrand and piggyback a user base, albeit a small one. Instead, Square sees Tidal simply as a new vertical within which to drive creator tools growth. Until now, the creator tools space in music has been driven by, well, music creator tools companies. Square's move reflects an understanding that the combined growth of creator tools, new small independent labels and artists direct represent a tipping point for the music business.
Streaming was the economic shift that the recorded music business needed to take it into the digital era. However, streaming is now experiencing growing pains, due to slowing growth in mature markets, declining ARPU in emerging markets, and more artists and more tracks sharing the royalties. The UK parliamentary inquiry into the economics of streaming may herald a form of equitable remuneration but could hurt songwriters in the process, illustrating that there are no easy fixes to streaming remuneration.
Big money is flowing into the independent artist and creator tools sectors because the big investors have identified that that is where a new, parallel music business can be built. Let's just hope that the independent artist goldrush ensures that the creator remains at the centre of remuneration and not just the focus of revenue creation. This is an opportunity to build a new, more balanced ecosystem that can complement the existing one, not simply build a reconfigured version of the old one.
Trending