The Future Has Finally Arrived – Streaming Supplants Pay-TV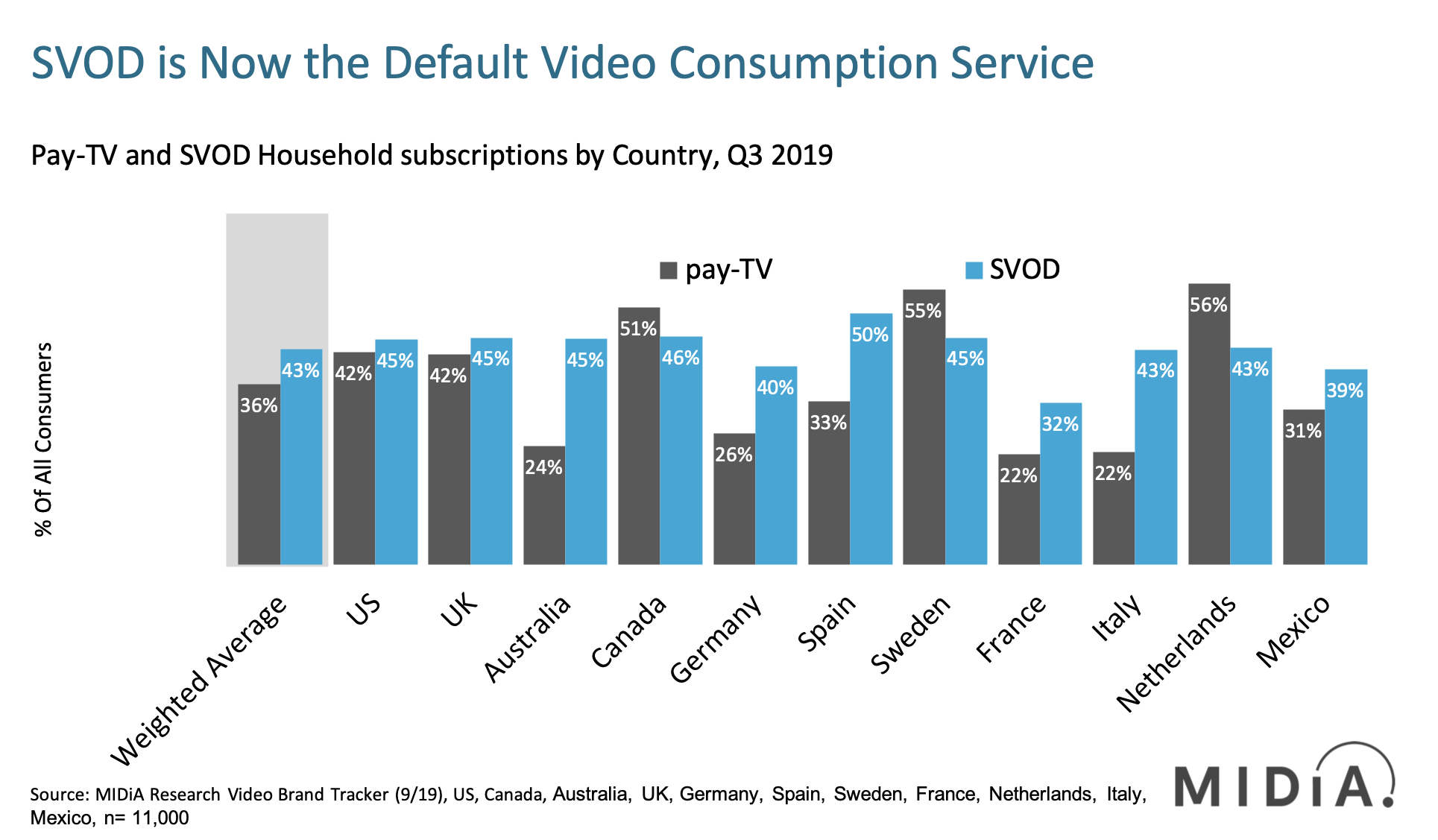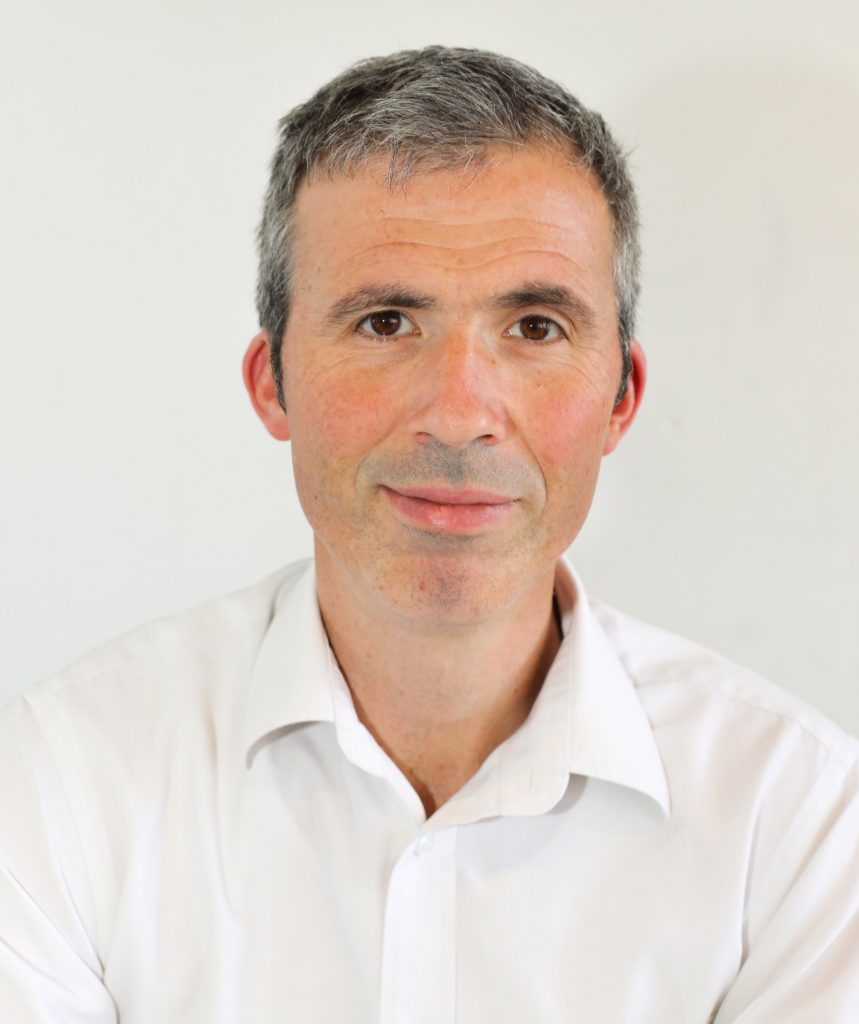 It was a long time in coming, but what was always on the horizon has now become a reality as subscription video on demand (SVOD) has finally supplanted pay-TV to become the main paid video consumption format. 2019 has been a year of direct-to-consumer (D2C), when big non-core streaming players entered the market led by Disney and Apple, soon to be followed by AT&T and Comcast. A trend initiated by global SVOD leader Netflix 12 years ago has now become mainstream following the US disruptor's decision to aggressively expand globally in 2016. Three years later in Q3 2019, 61.7% of Netflix's subscriber base were in international and 53.1% of its streaming revenues came from its international subscribers.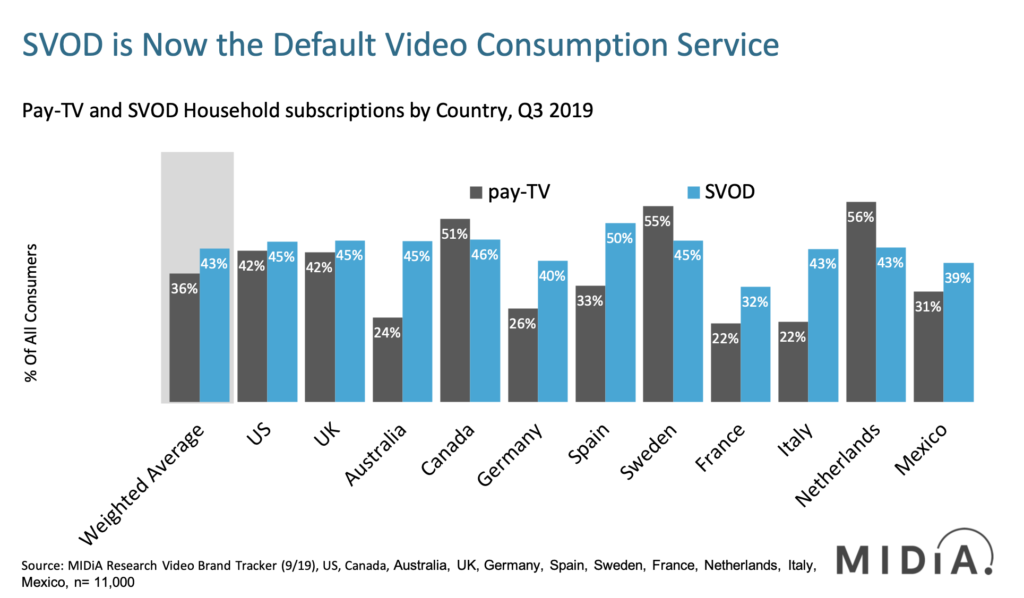 As the above chart shows in Q3, 43% of consumers in the 11 countries surveyed in MIDiA Research's Q3 video brand tracker now pay for SVOD services as opposed to 36% who live in households which pay for pay-TV. Only Canada, Sweden and the Netherlands still have pay-TV penetration at a higher rate than SVOD.
Same ball park, different pitch
Of course, the distinction between pay-TV and SVOD will increasingly be perceived in its true context as nothing more than the evolution of the underlying technology delivering a subscription-based premium video experience. SVOD after all charges a monthly subscription fee for content, which increasingly includes live streaming and content assets such as tier-one sports which have traditionally been the preserve of pay-TV. In many ways SVOD is increasingly transitioning into streaming pay-TV. However, a key differentiation remains around the pricing and engagement model, with traditional pay-TV relying upon long-term contracts spread out over one or two years while SVOD remains contract free and month-by-month. Disney's decision to provide a discounted annual fee of $69.99 in addition to a monthly subscription fee of $6.99 will be a harbinger of increasing attempts by D2C services to return to the more predictable and secure long-term revenues of annual subscriptions. Another factor driving this will be the peak multiple subscription dynamics, wherein for the last year there has been a flatlining in multiple streaming subscriptions held by consumers. With the streaming choices available for consumers continuing to grow, they are increasingly finding themselves confronted with the need to prioritise specific services from both a personal budget perspective but also from an attention perspective. As we move into a post-peak attention environment, consumers will start to deprioritise non-core media services – making locking consumers into long-term contracts more important than ever before.
As 2019 draws to a close, the video consumption landscape is being irrevocably changed on the one hand, yet also becoming increasingly similar to what came before as on-demand meets annual subscriptions, exclusive scripted drama meets non-exclusive film, and tier-one sports re-approach live broadcast.
As Mark Twain famously said, "History does not repeat itself, but it rhymes". 2020 onwards might well be best categorised as simply, "back to the future".
Trending